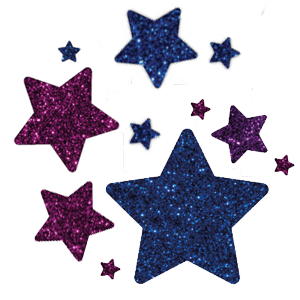 Share the love.
We are so proud of our students, and we know you are too. Below you will find messages of congratulations to our outstanding student awards recipients from the community, deans, family, friends, and donors. Congratulations! We truly wish you all the best.
Congratulations!
Congratulations from HLPS to all award winners!
Niall Christie
Well done!
Congrats to all of you! Your homework assignment is to make the world a better place, and I have confidence that you will succeed!
Alex
Wishing you the best!
Congratulations Eric Parker for receiving the David Steiner Award this term! Hope your curiosity and interest in chemistry keeps on growing!
Shirley Wacowich-Sgarbi
Felicitations!
Great Job Eric! All the best with your future studies.
Patricia Aroca-Ouellette, Chair Chemistry Department
Way to go!
Congratulations to the students from the Library and Information Technology Program for your achievements this year and for receiving recognition of your efforts. You deserve it! I'd also like to congratulate all awards winners across the campus. Well done, everyone.
Fiona Hunt, Chair, Library and Information Technology Program
Oustanding!
Congratulations, Nataliya, on receiving the Bernaerdt Family Scholarship in Photography this year. Langara has been a part of my life since 1986 and photography continues to be important to our family. We wish you well in your studies and continued success.
Darren
Bravo!
CONGRATULATIONS TO OUR AMAZING STUDENTS, receiving awards from the spring term! We are so proud of your accomplishments! It takes hard work and dedication to excel in reaching towards your academic goals. WELL DONE!
Moira Gookstetter, Executive Director, Langara College Foundation
Congratulations.
Congratulations on a job well done!
Don
Wishing you continued success.
Congratulations to Carla De Azevedo Alves, Jillian Jubay and Navjot Kaur, recipients of the Spring 49Women in Science Scholarship! Very well Done!
Margaret Heldman, Vice-President, Academic (Interim)
Felicitations!
To Jeremiah Humphrey, I want to congratulate you with your scholarship. My whole life I have valued education very highly and have always wanted to encourage students to do the same. You obviously did very well in the related biology courses - and that does not come without working hard for it. From a distance I am proud of your achievements and wish you the very best in the rest of your career.
Leni Gelten
Way to go!
Congratulations, Lulia Munteanu for being awarded the 2021 Gary Schwartz Photography Excellence Scholarship. Wishing you all the best in your career.
Linda
Wishing you continued success.
Well done, students. 2020 wasn't easy and you're inheriting a world that needs your creativity, passion, and leadership more than ever. Here's to your continued success, strength through adversity, and an unwavering commitment to changing the world for the better.
Rolf
Bravo!
Congratulations to all award recipients, your hard work is recognized in your achievements! Best of luck in your studies and future careers.
Kevin
Kudos!
Congratulations on your acheivements! Wishing you all the best and continued success in your futures. Enjoy being a star!
Jessica
Wishing you continued success.
Wow! You are all so amazing! Your hard work, effort and perseverance to your studies have not gone unnoticed. Well done!
Shahin
Congrats!
Congratulations to all the amazing award recipients. These awards recognize your hard work and dedication. We are so proud to have you as part of the Langara community.
Katie
Kudos!
Congratulations to all of our scholarship and award winners this term! Your hard work and achievement does not go unnoticed! Good luck in your upcoming semesters and wherever your future leads! We are lucky to have you as a part of our community!!
Jordan Berger
Wishing you continued success.
Special congratulations to all the wonderful scholarship and award recipients! We love to celebrate your success and recognition. You're all AMAZING and we're proud of you!
Lara
Felicitations!
Congratulations Rachel Barker on being the successful recipient of the Shea Stewart-Hall memorial award. Best of luck in your future endeavours.
Jody
Kudos!
Sarah Yurika Macedo, Congratulations on winning the Complete Purchasing Services Scholarship. Well done and well deserved. Hope that your career in Food Services will be a successful one!
Eric Evers, Complete Purchasing Services Inc.
Wishing you continued success.
Well done to our recipients! Congratulations on your achievements!
Jan Smith, Registrar
Congratulations!
Hottest congrats on your scholarship & achievement! Wishing you unlimited success in the future.
Chloe
Well done!
Congratulations, Malina. I would love to know more about your studies and your plans for the future. I wish you much success and know family and friends must be very proud of you
Jennifer
Wishing you the best!
Congratulations to all the award and scholarship recipients for your tremendous efforts. Your hard work and dedication does not go unnoticed and I wish you the best of luck in your future studies and career paths.
Shelley Walushka
Congrats!
Dear Fatma, Congratulations on your successful accomplishment of our scholarship recognizing the hard work and dedication in regard to your studies. Very best wishes
Ronald of Dorset Realty Group
Kudos!
On behalf of Chartwells & Compass Group Canada, we wish to Congratulate all the award recipients on their accomplishments. We are particularly proud of our Chartwells Award recipients and want to congratulate them on their academic and community achievements and for best wishes in their future endeavours. Chartwells and Compass Group Canada are proud to be part of the Langara College Foundation in supporting the students of Langara College.
Mebs Lalani
Wishing you continued success.
Scholarship recipients of Spring 2021, You are an inspiration. Despite the immense difficulties of the past year, you've remained resilient, and demonstrated excellence in your studies and contribution to your community. I'm so glad to be a part of those cheering you on from the sidelines. Looking forward to seeing more from you both in and outside of Langara.
Andee
Congrats!
Congratulations to Crecien Bencio for your intentional drive to positively impact your community and the distinction you contribute to your classroom. I look forward to seeing the results of all your efforts! On behalf of all those you're impacting but does not have the platform to do it, I want to thank you!
Andee
Kudos!
CONGRATULATIONS, Hyejin! Wonderful job with your studies at the Library program, volunteering at the College and at the Langara Toastmasters Club. Well done, you rock!
Lara
Wishing you continued success.
The PSNM sends our congratulations to you and your achievements. We wish you much success as you enter into this new Career. Regards,
Maria, PSNM Board of Directors


Congrats!
Congratulations Sarah Yurika Macedo on your award. It has been a while since I was in school but do remember the amount of work and dedication it takes to push through and in particular this new online learning format. I am sure you will have great success in your career.
Andrew
Kudos!
Hey everyone, Just want to say congratulations to all. It's the hard work guys. You did it.😊
Monika Singla
Wishing you continued success.
Sofia Congrats for the Latin American Studies Award. This is a big step in your learning process. I'm so proud of you. Thanks Langara and the donors to make this moment possible and a remarcable tool for student's motivation. Love, your mom.
Helena


Congrats!
Lucia, on behalf of the Department of Geography and Geology, I would like to congratulate you on receiving the J.D. Gray Award for Excellence in Geography. You have been an outstanding student in Geography, and have made many excellent contributions to your classes. I wish you well in your continuing studies and future career.
Katrina
Kudos!
Congrats to Tiffany Tran for your achievement! You worked so hard to achieve this honor.
Peter
Wishing you continued success.
You are the reason I love my job so much! Each and every one of you has made your college extremely proud and will no doubt continue to do so as you career blossoms.
Jennifer Duffy, Asst. Chair, Financial Management, Langara School of Management


Congrats!
Congratulations to all recipients for your awards! Its fantastic to see your handwork recognized, wishing you all the best.
Josephine
Kudos!
Congratulations, Norman, for earning the BC Journalists' Legacy Scholarship. You should be so proud of yourself. Keep on keeping on. You've got what it takes to make it in journalism. Don't ever doubt it.
Erica
Wishing you continued success.
Congratulations, Catherine, Meg, Tyson and Norman, for earning these awards. You've all got what it takes to make it in journalism. We've all seen it. Don't ever doubt. Don't ever give up. Don't ever forget we're your mentors forever.
Erica


Congrats!
Congratulations to Luke McKnight, the recipient of the 2021 The Susan Pike & Ernie Davis Memorial Scholarship Award. All the very best for the future.
Ernie Davis
Kudos!
Congratulations, to all of the recipients!

Wishing you continued success.
Well done! Wishing you the best as you progress in your careers.



Return to Celebration of Excellence
Send your message.
Want to congratulate your student on their accomplishment? Let them know how proud you are! Deans, teachers, friends, and families welcomed. To send a message, fill out the form below and your message will be added to our congratulatory board.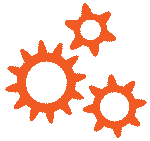 Loading... 
Learn more.
To learn more about the work the Langara College Foundation is involved in, please visit the Langara College Foundation website. 
If you would like to establish a scholarship or award please email foundation@langara.ca.