Testimonials
Romina Codias
Alumni Class of 2023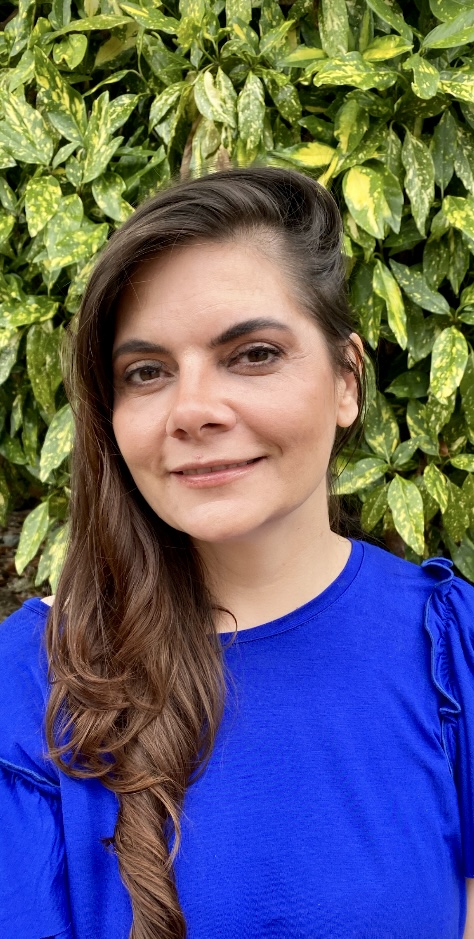 Hi Romina! Could you tell us a little bit about yourself?
My name is Romina, and I am a dedicated and passionate person with a strong interest in the field of nutrition and food services. I was born in Argentina and obtained my degree as a Dietitian from the University of Chile, where I developed a deep understanding of clinical nutrition. This sparked my curiosity to learn more about food services, especially in the context of hospitalized patients. The inspiration to pursue my studies in Canada arose from the desire to expand my knowledge and explore the intricacies of managing nutrition for larger groups. Additionally, the love and support from my two wonderful children gave me the motivation and courage to embark on this venture. I am driven and enthusiastic, always seeking opportunities for personal and professional growth.
From which program are you graduating?
I am proud to be graduating from the Nutrition and Food Service Management Program at Langara College. This program has been an incredible journey, equipping me with a solid foundation in nutrition management and providing me with the necessary skills to excel in this field.
How was your experience studying at Langara College as an international student?
Studying at Langara College as an international student has been a transformative experience. The college has fostered a welcoming, inclusive environment that nurtures learning and personal growth. The faculty and staff at Langara have been exceptionally supportive, offering guidance and encouragement throughout my academic path. The opportunity to connect with a diverse community of students from various backgrounds and cultures has broadened my perspective and enriched my overall learning experience. Collaborating and learning from individuals with the same passion for nutrition and food services has been truly inspiring.
Which course did you enjoy the most, and which one was the most challenging in your program?
I have enjoyed many courses throughout my program, and I must mention great professionals such as Charles Go, R.D., and Ph.D. Martha Nelson-Flower. I would also like to highlight the passion and dedication of Nadia Vidas, R.D., in "Nutrition I". Her classes are engaging, informative, and filled with practical knowledge that I find invaluable.
The "Food Production - Quality Standards" course required me to actively participate in various culinary activities and learn cooking techniques. While challenging, the course rewarded me with invaluable skills that are essential for professional success.
What do you do for work?
I have been fortunate to become part of two prestigious hospitals where I completed my practicum. Currently, I am working as a Food Service Supervisor at Royal Columbian Hospital. In this role, I oversee the food service operations, ensuring compliance with food safety and sanitation regulations. I also provide guidance and support to a dedicated team of Food Service Workers in order to ensure high-quality service is delivered. It is a fulfilling position that allows me to apply the knowledge and skills I have gained through the NFSM program.
What are your career plans after completing your program?
After completing my program, my career plans revolve around making a positive impact in the field of nutrition management in hospital settings. I aspire to take on leadership roles where I can contribute to promoting optimal health outcomes. Additionally, I am passionate about education and aspire to become a mentor and educator in the field, sharing my knowledge and inspiring others to make informed choices about their nutrition and well-being.
What advice would you give to a student starting your program?
My advice to a student starting the Nutrition and Food Service Management program would be to fully embrace every opportunity to learn and grow. Take advantage of the resources and support available at Langara College, including the expertise of faculty, staff, and fellow students. You can rely on Monica Molag R.D. for excellent advice and guidance throughout the program. Actively engage in classroom discussions, ask questions, and participate in practical experiences. Seek out practicum or volunteer opportunities to gain hands-on experience in the field. Stay passionate and motivated, as your drive and enthusiasm will fuel your success in the program and beyond.
What activities do you enjoy doing the most?
Outside of my studies and work, I enjoy engaging in activities that promote self-care and well-being. I have a deep appreciation for nature and enjoy spending time outdoors, whether it's going for walks in beautiful parks or hiking in scenic areas. Furthermore, I have a keen interest in exploring different cuisines and experimenting with new recipes in the kitchen. I value spending quality time with my family, as their support and encouragement have been instrumental in my journey.
I feel incredibly fortunate to have this experience in my life.
---
Ernesto Martin 
Alumni Class of 2022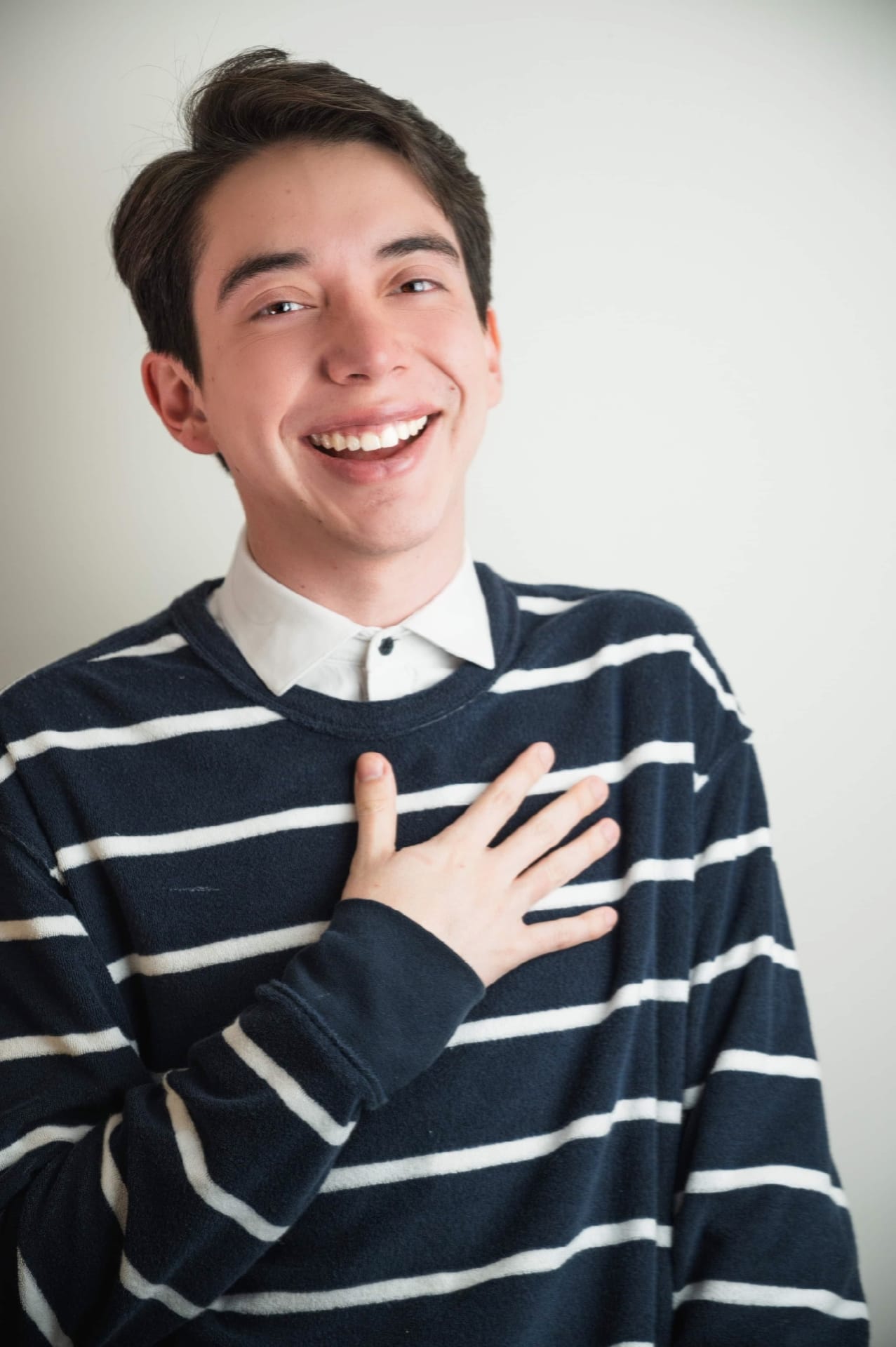 Hi Ernesto! Could you tell us a little bit about yourself and your favourite hobby?
My name is Ernesto Martin; I'm 25 years old and originally from Mexico. I have a bachelor's degree in Gastronomy and Food Sciences that I did back in Mexico City, where I'm from, and a diploma in Nutrition and Food Services Management which I studied in Vancouver. My hobbies mostly involve going to the beach (English Bay) to either read or make art and obviously cooking. I also enjoy playing the piano and video games.
What made you stand out to get a job after you graduated from the Diploma in Nutrition and Food Service Management Program?
I decided to do one of my practicums at my current job, where I did a cafeteria special for the Chinese New Year. After that, I spoke with the site manager about me and how I'm searching for a job in food services and the health care industry, and I would really appreciate working with them. I started working as a Receiver / Diet Technician, and after five months, I was promoted to supervisor and diet technician. I think that what helped me stand out the most was my constant search for knowledge and asking to be trained for all the positions that I could cover.
What is it like to work as a Supervisor and Diet Technician?
It is something that is incredibly fun but, at the same time, very challenging. I think that a key aspect of being a good supervisor and diet technician is to be organized and don't panic. Understand that everything has a solution, and all mistakes teach us a very important lesson.
What advice would you give a student starting the Diploma in Nutrition and Food Service Management Program?
I would say to not be afraid to "start at the bottom of the food chain." A lot of students aren't too keen on the idea of working as dietary aides, but I think that understanding how a hospital's operation works from the bottom with the dietary aides is crucial to understanding how to be a good supervisor. Once you do a job, you have a better understanding of how things should be done and what the standards are. 
---
Elana Pilyk
Student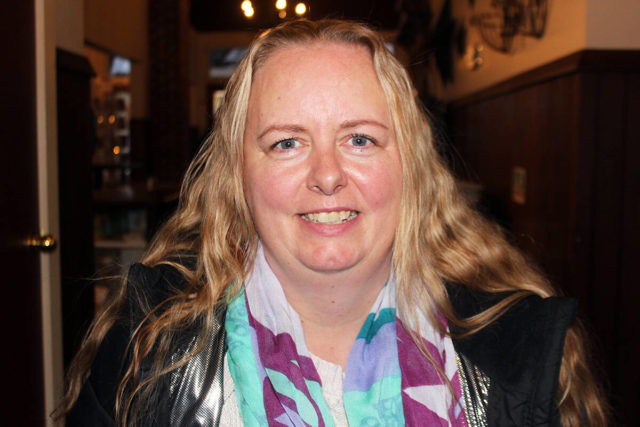 Hi Elana! Congratulations on your fantastic achievement! Could you tell us a little about yourself and share the good news with us?
I am a wife and mother of 2 teenagers, I work at Cowichan District Hospital as a food service worker I have been there for just over 5 years. I applied for a grant through our local hospital foundation last year and was the lucky candidate to be chosen for this grant.
We are so proud of you, Elana! And what brought you to Langara at first? To our Nutrition and Food Services Management program?
I had thought about taking this course a few years ago but was a little intimidated. Monica had come to our site to explain what Langara had to offer unfortunately I was unable to attend, my fellow work friends had gone and filled me in on how it worked and what it looked like. I was really excited that I could still work and do the program online.
You have been working in food services for 20 years in a variety of positions and locations; what technique do you employ to optimize your learning?
I don't know if I have a certain technique, after being in food services for this long I have a good grasp on what is needed and required to keep a good work ethic and morals. Schooling at my age is no joke, I try really hard and put in a ton of effort to get me through each semester.
Do you have a message for students who are planning to take further studies to advance their careers?
I think you get what you give when it comes to schooling, some people are fortunate and it all comes easy and natural and some work hard to get to where they are. Sometimes you need to cut yourself a little slack. We are our own worst critics after all. If you never try you won't know how far you can go.
---
Lindsay Mallory Linklater
Student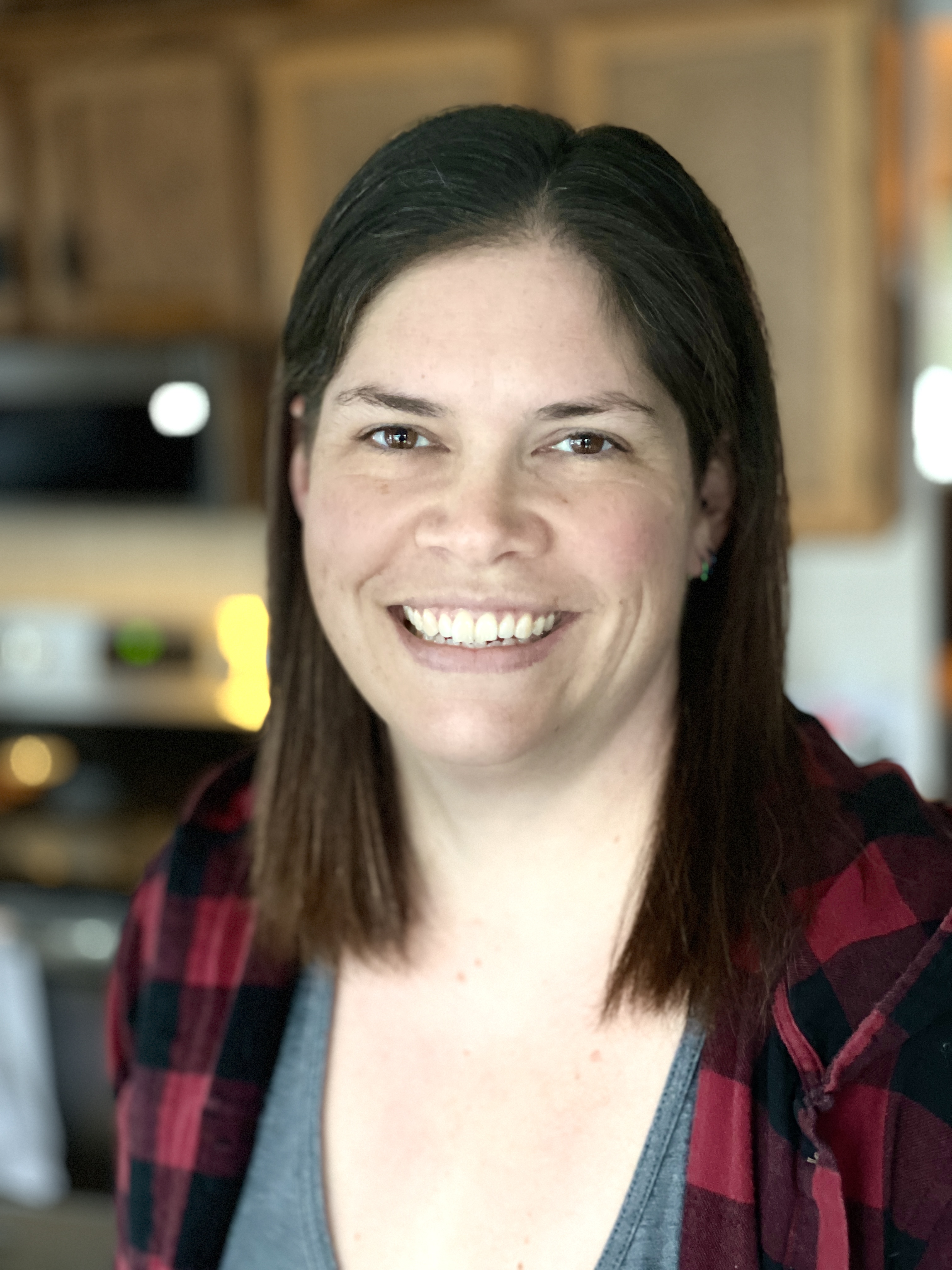 Hi, Lindsay! Congratulations on your fantastic achievement! Could you tell us a little about yourself and share the good news with us?
My name is Lindsay Mallory, I live in Calgary Alberta, with my partner, two kids and 5 dogs! I Graduated from Professional Cooking here in Calgary in 2003 and have been working in kitchens most of my life. After the pandemic hit and I got laid off I decided to look into something a bit different, that's when I discovered the Food and Nutrition Managment course at Langara. Going to school, working full time, and navigating life with busy kids is a big task but I am excited for the new opportunities studying at Langara has opened up for me. At Christmas time i decided to enter a competition put on by the Canadian Society of Nutrition Managers. The task was to create and plan a menu for a Covid style Thanksgiving Dinner in a Long-Term Care Facility. We were given the outline of the type facility we were planning for, what covid protocols were in place, and what type of menu to create. I found out a few weeks ago that I have placed second in the competition. First and second place prize is an all-expense paid trip to Saskatoon in June, to the CSNM annual AGM and conference. I am really looking forward to it. 
In our earlier communication, you mentioned the competition assignment in FSRV 4324. What role did it play in your preparation for the competition?
In FSRV 4324 one of our assignments was taken from the menu part of the competition. We were to create a menu in 4 different textures for three different diets as well as design the plate and tray for service. I received an A+ on the assignment. So that was a big push to enter the competition, I took Professor Lims comments on the assignment into consideration and made a few adjustment. The hard part of the competition was already done at that point. Then it was just a matter of putting the execution plan down on paper. 
You have been working in a variety of positions and locations; what technique do you employ to optimize your learning?
Yes. Since I went back to work during the pandemic I have worked as a cook in LTC, which gave me the experience of cooking for different textures and modified diets, I used that as a steppingstone for the role I'm in now, which is Dining Services Supervisor for an assisted living facility. Everything I do at work translates into my learning and vice versa, it's a great set up. 
How do you normally search for different employment, volunteer opportunities, and competitions/contests?
Searching for jobs in 2022 is so easy with the internet, I get jobs that I might be interested sent right to my inbox every day. I think that even if you are in a great position and loving your job it is smart to keep an eye on the job market in your field. I like to look at what employers in my field are looking for in qualifications, it gives a great idea on what I might need to pursue jobs in the future. 
You are going to Saskatoon for the Annual General Meeting and it is an all-expense-paid trip by CSNM! Have you researched the tourist attractions, restaurants, and other places you will visit once you arrive?
The conference and AGM have tours related to the field all weekend, so I am looking forward to those. Once the weekend gets a bit closer and I have more information I will investigate some touristy things I might be able to fit in. 
---
Wendy Halliwell
Class of 1986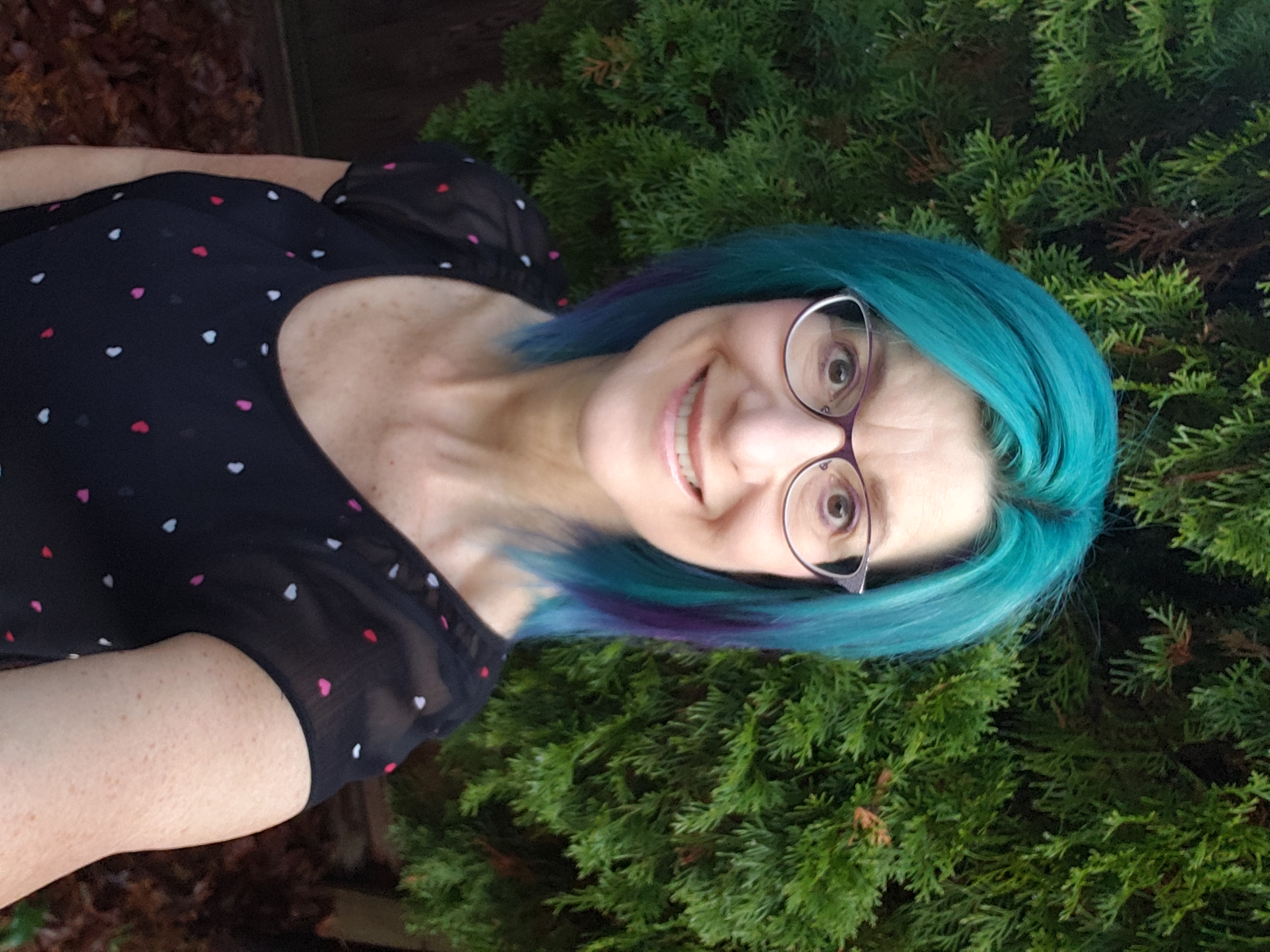 Please tell us a bit about yourself, your time at Langara, and your current role.
I am a Food Service Supervisor with Fraser Health (since October 1987). I am currently at the Extended Care facility of SMH (Carelife Fleetwood) where I am the full-time FSS. My everyday duties include ordering, supervising staff, working on the computer doing diet entry/preferences. Born and raised in Abbotsford BC where I still live with my husband (and cat). I went into the Nutrition Management program at Langara right out of high school. I knew I wanted to do something with food but did not want to be a cook and to be honest, I did not have the science grades to become an RD. I was able to talk to the Food Manager at Abbotsford Hospital and she told me about this program. I moved to Vancouver to be able to be close to school.
How did Langara's experience prepare you for your career?
It gave me the information and background to come into the field ready to learn.
What top 3 most important skills and qualities do you seek in your employees, within your team?
Teamwork, teaching and learning.
Could you please share with us how interesting is this to work as a Food Service Supervisor?
I love the fact that every day I have to do my base duties but then there is the day-to-day excitement of what could happen. Dealing with ordering shortages, computer crashes, staffing issues, building issues, and all of the unknown.  You become a mini expert in everything.
What should our students expect if they are in the field, and/or in the same role?
They should be ready to work hard and let go of their egos. I have learned so much from my staff over the years, there is a time to be in charge but then a time to learn from people.
What was your best memory at Langara?
This is a tough one as I actually had to fight to get into the program in the first place.  The counselor I had was trying to tell me I was too young.  I had an interview with the then department head and she let me come into the program.  I do remember we had to do a week of menu planning and meal preparation for the daycare and those are your toughest critics. This was my best memory and the part I thought was most interesting.
How do you find work-life balance?
This has taken a long time to get. I have a 45-minute commute to and from work so this gives me time to decompress from the day. I also do a lot of exercise, reading, and gardening. 
---
Kei Lau
Class of 1997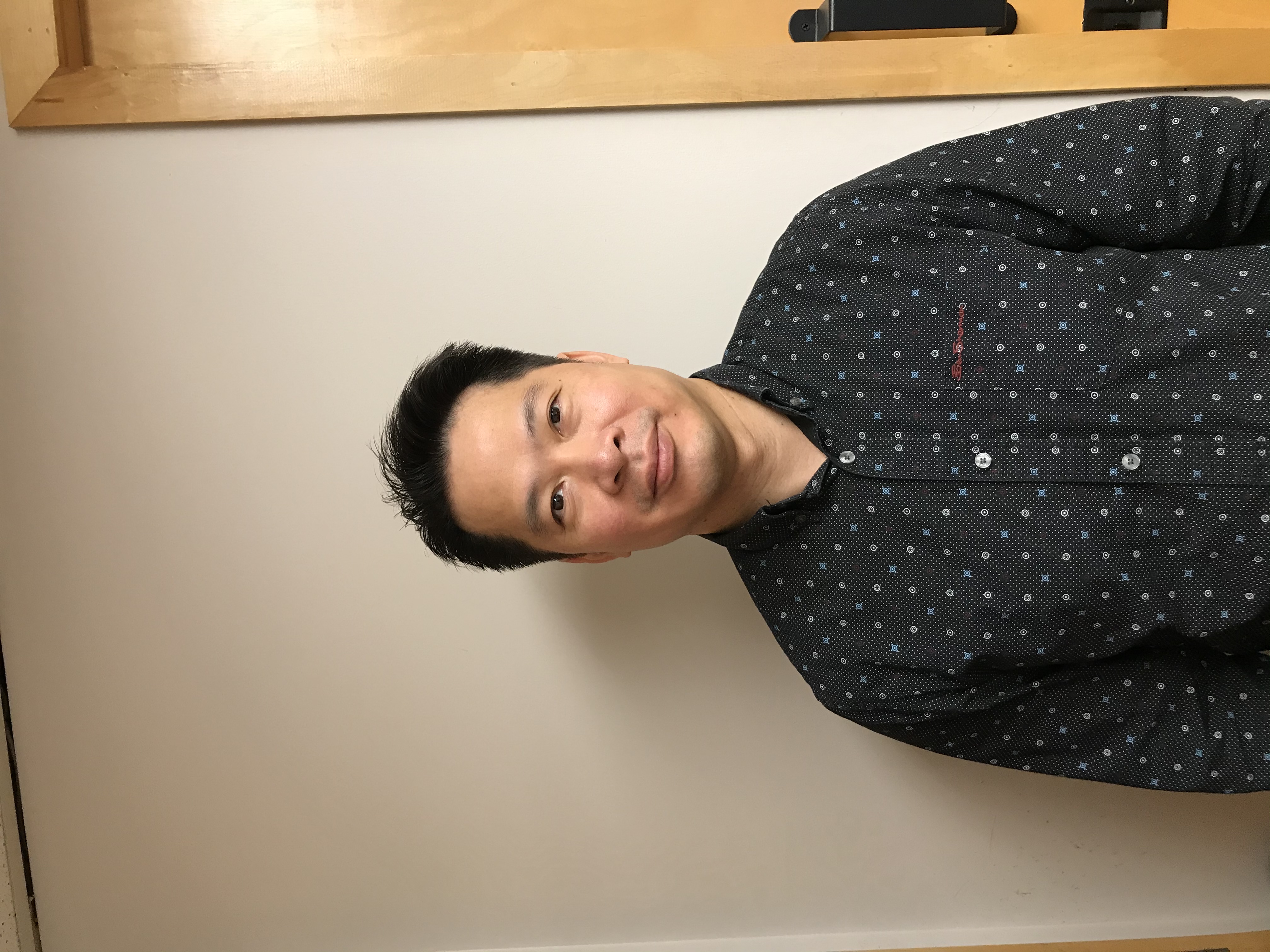 How did Langara experience prepare you for your current role?
The practicum and social network opportunities established many contacts for me during and after the program. I was able to take all the theory in the courses and apply it in the practicums. The certifications from the Langara programs enhanced my marketability and I was able to compete for numerous employment opportunities. The practicums reflected real work situations and prepared me for typical challenges in the nutrition management industry.
Thank you so much for your time and dedication in supervising co-op students from Langara. How has your experience working with them been?
Working with students brings me back to when I was first in the program, and I would be able to pass on what I have learned from the industry. Laura's mentorship continues to inspire me to be a better professional and I take pride in sharing the knowledge and experience with students. The students in the practicum have a strong work ethic and are passionate about tackling industry challenges. The practicum guidelines are clear and well defined, which greatly helps the process when the students are on site.
Do you have any advice for our students who want to build a successful career like you?
When I make mistakes or fail, I must learn why and how to not repeat them. Being flexible and adaptable when resources are not readily available will help to rise above the challenges. Being supportive of the team will lead to the team supporting me as we all succeed together. Continue to network with inspirational professionals because learning from the best will also bring out my personal best. It's ok to ask for help and it's ok to vocalize when someone is doing well. Finally, being grateful and thankful is a way to stay positive.
---
Sarah Yurika
Class of 2021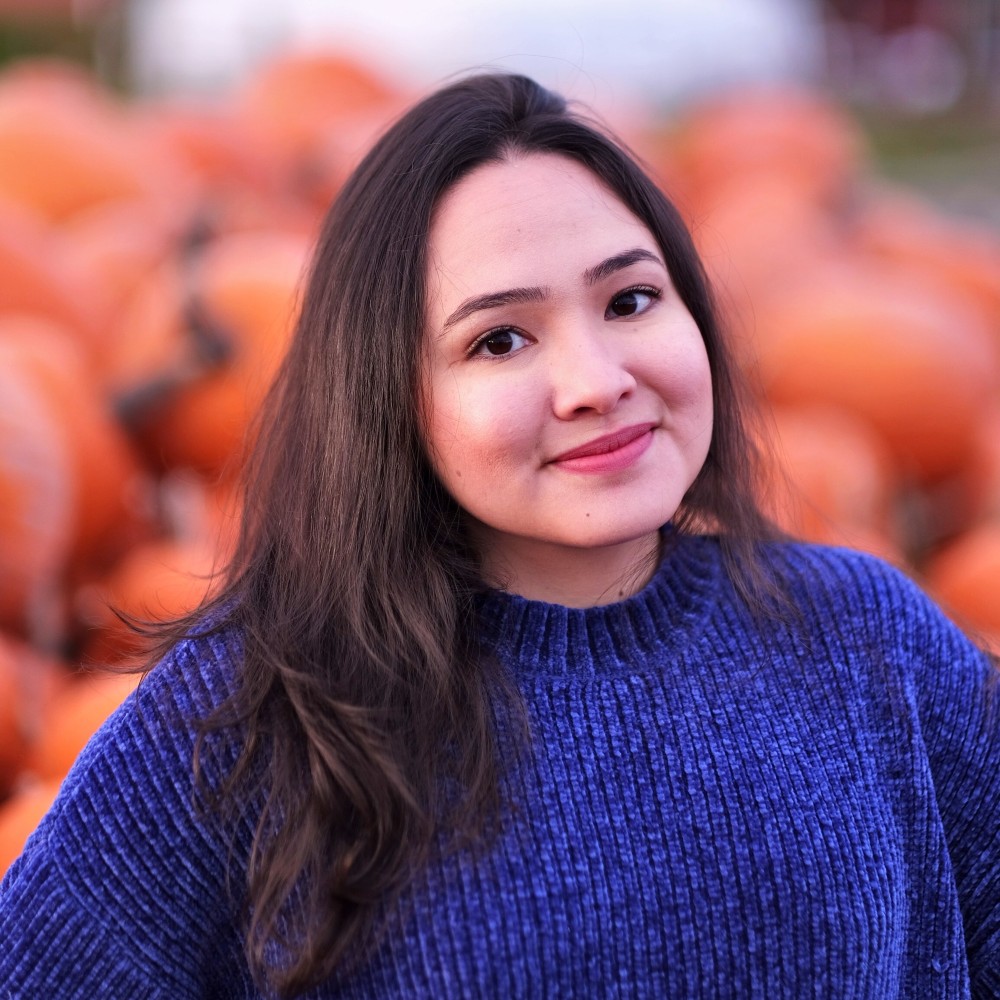 "This program is built for students to be successful, and I say it as an international student who sees so many other international students graduating from other programs and having a hard time connecting straight-forwardly to their career as soon as they graduate. Thanks for being part of my success!"
---
Swati Gupta
Class of 2021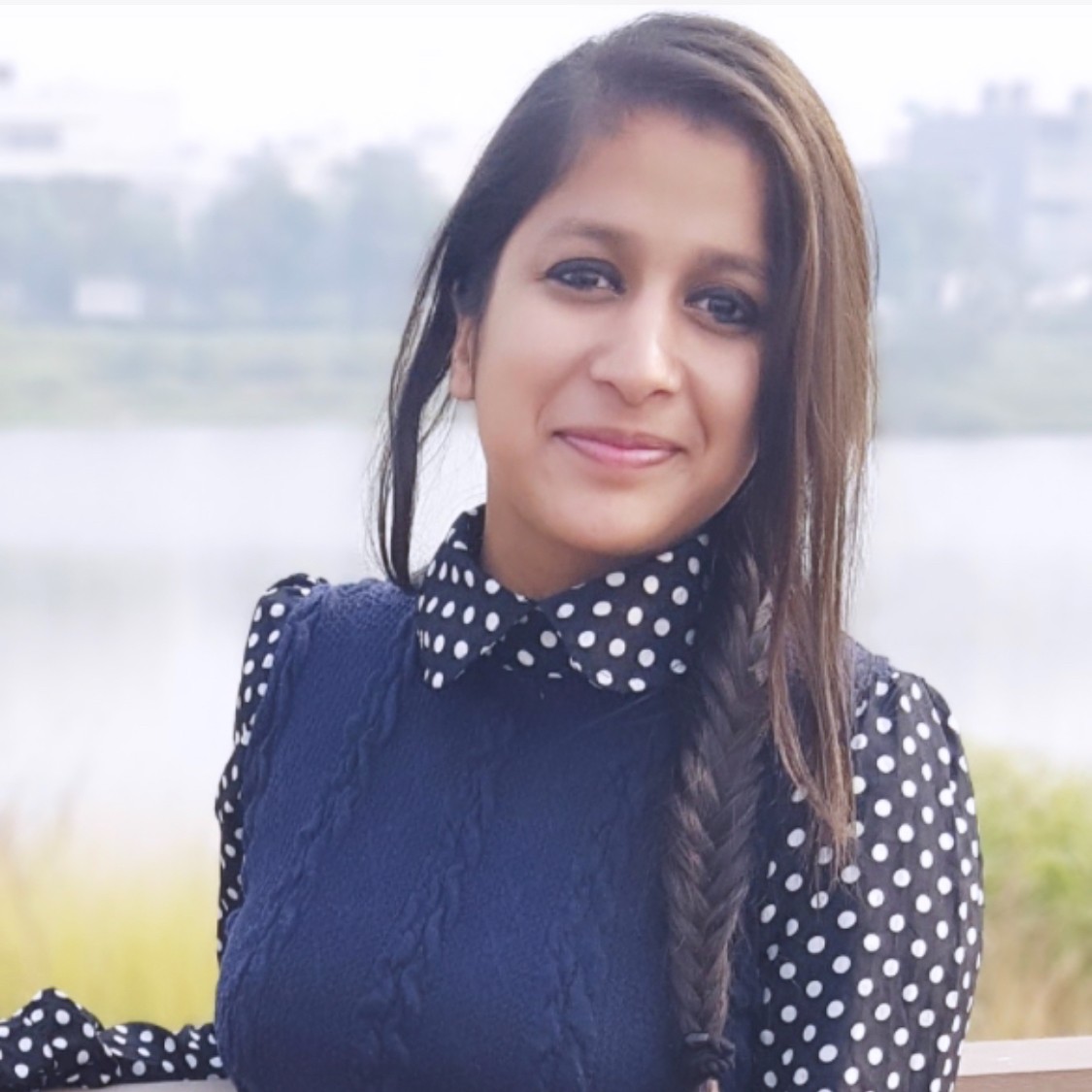 "Before getting into this profession, I was a carefree person. But while going through the program, I have learned a sense of responsibility. The mere notion of side effects of any carelessness frightens me.
Team management skills while working as a supervisor taught me that I am responsible for the well-being of my team as well. Costing and budgeting talks with my manager during the practicum taught me that I also have to oversee the demand, supply, and contracted amount of food and maintain a balance between providing enough food and not wasting company resources. So the idea of being accountable, for everything around me has encouraged me the most. The thought of providing healthy happiness to patients encourages me to excel in my profession and think innovatively about food service and safety.
The program is not just a single activity. All the practical knowledge provided throughout the course was meaningful. Every part and every course had a practical component that helped me understand my industry better."
---
Miko 
Class of 2020
"To be honest, this whole program is very meaningful for me. I went from completely not knowing what to do in life to having something to look forward to in the future now.
The most encouraging part of it is learning new things, applying what I've learned, and seeing the results bloom from it. As it's my first step into management, it's definitely challenging and there's a lot to learn as well as trial and error. Mistakes are made, doubts are present, but seeing an improvement, even though little, is what drives me to go further beyond this field. For example, when I first started this program and my job as a supervisor, I definitely made a lot of mistakes, made some people frustrated including myself, however learning from these and accepting it made me better at this field of work. It is just very satisfying seeing the growth from being someone who knows little about the field to someone who the staff/employees rely on and trust when it comes to their work/the job.
I definitely still have alot to learn and improve but it's exciting knowing that there's alot of opportunity for me to grow and I'm definitely looking forward to this."
---
Eric Evers
Class of 2007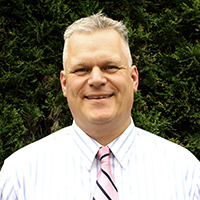 Following his term in the German army, Eric became a cook's apprentice in Cologne, Germany. He held various positions including journeyman cook, executive chef, and operations manager. After moving to Canada in 1998, he continued to work in the industry.
In 2006, Eric enrolled in the Nutrition & Food Service Management program at Langara College. The program built upon his experience, enabling him to manage a 200-bed complex care centre upon graduation.
Currently, Eric works for Aramark's Complete Purchasing Services, holds a degree in hotel administration, and is a certified German master chef. He is the past president and a current national director the Canadian Association of Food Service Professionals and national president of the Canadian Society of Nutrition Management for the 2017/2018 term.
"Without the program, I would not have been able to succeed and meet required regulatory standards as well as the expectations of my employer. I gained skills and knowledge that allowed for expansion of my professional portfolio as well as personal betterment."
---
Stephanie Ovsenek
Class of 2001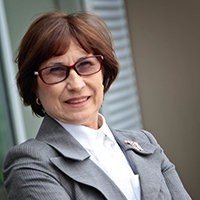 Stephanie enrolled in the Nutrition & Food Service Management program as a single mother with her career front of mind. Her dedication paid off when her practicum at the Vancouver General Hospital led to a job offer upon graduation. As a supervisor, she oversaw food service operations while managing a team of twenty staff.
In 2006, Stephanie spearheaded a program to train at-risk women for careers in food service at the Downtown Eastside Women's Centre. This led to a role with Families in Action, where she coordinated nutritious diets for childcare centres, implemented cost-saving practices, and trained community members to work in food service.
The following year, Stephanie became operations manager for Marquise Hospitality, overseeing a number of senior living and complex care units. Stephanie presently serves as multi- unit compliance and quality assurance manager for WestCana Services, and as president of the Pacific Society of Nutrition Management.
"Langara's Nutrition & Food Services Management program helps students enter the workforce with hands-on knowledge and the ability to achieve in strategic leadership roles. I can say with confidence that this program produces well-rounded and well-educated individuals who are driving excellence in this sector."
---
Kevin Poland
Class of 2014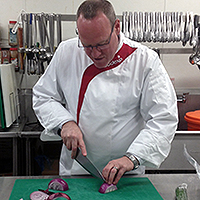 When Kevin enrolled in Nutrition & Food Service Management at Langara, he was seeking a career in long-term care. Working full-time while studying, Kevin created a business plan for a restaurant, and served as support services manager for an elderly care facility.
Kevin is currently general manager of food services at the University of the Fraser Valley, where he coaches staff and strategizes each stage of food service. From purchasing through to preparation and packaging, Kevin carefully analyzes critical control points along food's journey to the consumer, and uses a similar approach to improve the nutrition of the university's menu.
Armed with his knowledge, Kevin fulfills his passion for helping others by advising students who are health-conscious or have dietary concerns. His consultations have become so popular that UFV now markets his services to the entire campus.
"Students are full of questions and are very mindful of what kind of food they put into their bodies. They needed counseling, and I was the one they turned to. These are skills that I learned through my career, but mostly from my education at Langara College."
---
Susan Sleeman 
Class of 2003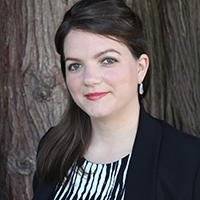 Susan always knew she had the potential to be a leader. Upon graduating from the Nutrition & Food Service Management program, she worked in residential care as a support services manager. Her continued advancement into more senior positions drove her to pursue further education.
After returning to Langara and completing her bachelor of business degree, Susan began working for a family-owned contract service provider that was seeking to enter the healthcare market. Susan combined her skills from the Nutrition & Food Service Management program with her business degree to successfully transition the company into acute and retail food services.
In 2013, Susan completed her MBA, and is now vice-president of SerVantage Services Group, which provides contract services to multiple industries in Western Canada.
"Langara's Nutrition & Food Service Management program has been a proponent of 'critical thinking' before that was a buzz word. Critical thinking is what creates great leaders throughout our profession. I attribute the foundation of my success to the Nutrition and Food Service Management program at Langara."
---
Valerie Smith
Class of 2016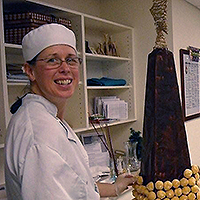 Valerie's career began as a cook aboard a steel-hulled salmon boat, which led her to pursue culinary arts at Malaspina College. After graduating with honours, Valerie worked as a ski instructor in Tasmania, helped open a café in Inuvik, NWT, and shared a drinking reservoir with grizzly bears at Knight Inlet Lodge, BC.
During the 2010 Winter Olympics, Valerie worked for Compass Group's Gourmet Cuisine division at the Molson House, which led to a management role during the 2011 Canadian Men's Open Golf Championship. Returning to the long-term care sector, she twice served as a temporary unit manager, but was hesitant to take on the role permanently. Eventually, her success in the job and steady encouragement from her supervisors led her to pursue the Nutrition & Food Service Management Program at Langara.
"I have gained insight and understanding that will help me become an effective manager. I better understand how to resolve issues through teaching, coaching and discipline, and I have discovered that I am capable of great determination."