Overview
***This field school is not currently available***
Imagine New York City as your classroom! 
We are pleased to announce that our program will run this May.  Only a few spots remain, so register today to reserve your place in the program and live in NYC for 3 weeks!
Dates:  May 11 - June 1, 2014
Program cost: $2599.00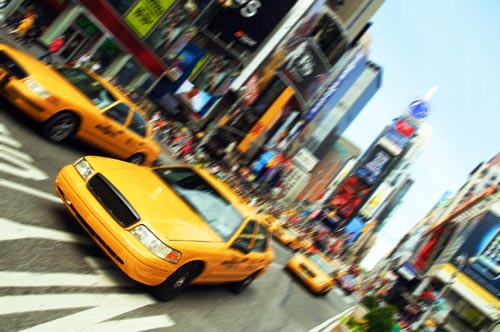 Next May, join Langara instructors Joanne Horwood and Jill Goldberg to live in the heart of Manhattan for three weeks while earning University Transfer Credit in English 1191.
Explore Broadway, Off-Broadway and Off-Off-Broadway, attend several plays, and perhaps see one of your favourite stars on stage.
See historic theatrical hangouts, such as the Players Club, established in 1888.
Hear the stories of theatre professionals working on Broadway, and visit a costume stitching shop and a costume painting studio.
Walk across the famed Apollo stage in Harlem.
Be a poetry slam judge at the Nuyorican Poets Café.
Learn about film making at the Museum of the Moving Image at the Astoria Film Studios, and hear about a screenwriter's journey from idea and inspiration to opening night.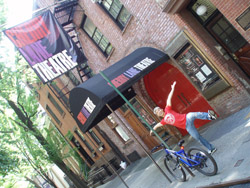 This course is open to everyone: Langara students, students at any post-secondary institution, or just anyone with an interest in theatre, film and television. Participants must meet Langara's admission requirements.
For more information, come to one of our Information Sessions - click on the Information Session tab above.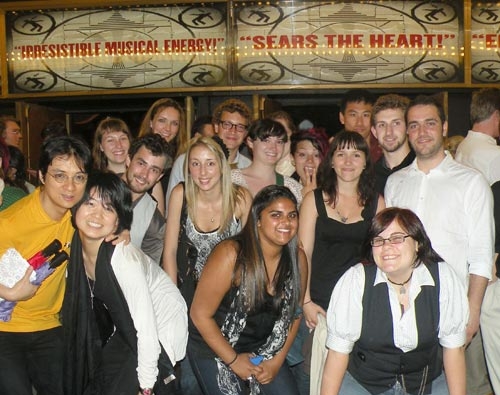 Apply

›