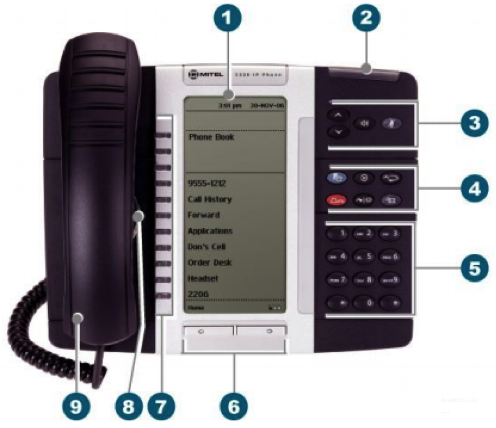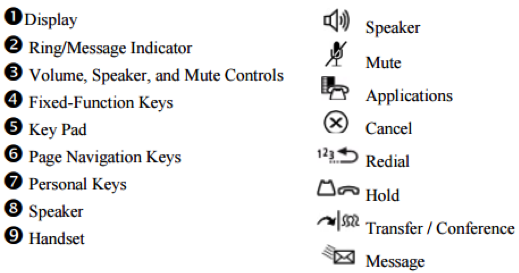 Dialing Langara Numbers from Off-Campus
Langara locals beginning with a "5" can be dialed from off-campus by adding "604-323" prefix. The rest are extensions which cannot be dialed directly from outside the campus. For extensions, first dial 604-323-5511 and when the auto-attendant answers, dial the four digit extension.
Dialing outside numbers from On-Campus
To dial an outside number, dial a 9 before dialing the rest of the number.
Operator/Campus Switchboard
Dial "0" to call the Campus switchboard.
Making long distance government office calls
If you wish to phone a provincial government office anywhere in the province, you may do so free of charge. Just call Enquiry B.C. at 604-660-2421 and ask the operator to connect you to the number.
Telephone is not ringing
If the ringer flashes but does not ring, try adjusting the volume (button near top right) while the phone is ringing.
Hearing a high pitched squeal or beeping sound
You are being called by a fax machine. Many fax machines will redial until the call is answered by another fax machine. Should you get a call like this, transfer the call to a fax machine in your area or to the campus main fax machine. Our Langara fax machine will answer the call and accept the fax. Notify the party sending the fax that their fax machine was dialing the wrong number.
Telephone/Voicemail Problems
To report telephone or voicemail problems that this page doesn't help you solve, please contact IT. For non-urgent issues please fill out our Ask IT form. For urgent issues please call 5999 or visit the IT Service Desk (located in the library).
Telephone Features
Adjusting ringer volume
The ringer volume can be adjusted while the phone is ringing. Press the up or down keys (located at the top right of the phone) to raise and lower the ringer volume.
Adjusting handset or speaker volume
The handset or speaker volume can be adjusted while using the phone. Press the up or down keys (located at the top right of the phone) to raise and lower the handset and speaker volume.
Programming speed dials
Select the Applications button
Press Settings, press Programmable Keys
Then select the key you wish to program
Press Speed Call
Select Edit Info and enter the desired name for the speed dial
Press Edit Number and enter the phone number for the speed dial (include the 9 for external numbers)
Press OK, then Save
Press Close, then Close again
Programming call forwarding
Select the Applications button
Then press Call forwarding
Press Profiles then New Profile
Select Edit Profile Name, and use the keyboard to enter a name (ex. Cell). The letters you select will appear on your display under Profile Name
Press OK then select the kind of call forwarding that you want: always, busy internal, busy external, no answer internal or no answer external
Then a screen will appear to enter the phone number
Enter the desired number and press OK
Then push Save then Activate
Mitel User Guides
More detailed user guides for the phones can be found here: