Instructors
All instructors are working professionals in their field of expertise, and hold considerable educational and professional qualifications.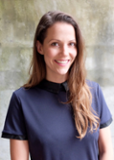 MaryAn Webb has been teaching continuing education for 8 years and has been with Langara since 2014.  She has a Bachelor of Education from UBC, a Fashion Design degree from Kwantlen University, and a certificate from Universite de le Mode in France.  MaryAn currently works in the fashion industry as a designer and stylist.  Recent projects include designing and creating custom outfits for artists attending Canada's Juno Awards ceremony, creating wedding wear, styling television commercials for Apple, Toaster Strudels and Houzz, while also teaching adolescences and adults how to sew.  MaryAn is a lifelong learner who is always striving to do her best.  Her goal as a teacher is to help students work on their problem-solving skills in a comfortable learning environment that is without pressure or restrictions.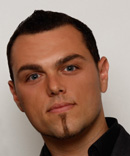 Giovanni is a certified Image consultant with IIIC (International Institute for Image Communications). Gio has studied with the London Image Institute as well as at the Image Resource Center of New York and is a member of AICI (Association of Image Consultants International). Some of Gio's best education came from living in the fashion capital of the world, Milan, Italy and from his travels across Europe, India, Asia and the Middle East. Giovanni is the founder of Pink Grey Style and Image Consulting, and can be seen on TV as a fashion expert and correspondent for shows such as OWN Network, W Networks Beauty Call, Breakfast Television and Urban Rush.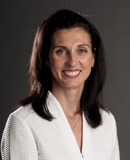 With over 20 year experience in the image field, Moira Kruger is a valuable instructor in Image Consulting. Prior to joining Langara, Moira worked as an Image Consultant and Beauty Therapist building up expertise in a number of fields and disciplines with a keen interest in personal image and customer relations. Moira successfully completed advanced courses in Image Consulting from the International Image Institute in Toronto and also holds a diploma in Beauty Therapy from the Technical University of Witwatersrand South Africa. Moira has appeared as guest speaker at numerous events and worked closely with individuals to find their personal image.