Programs
For more information, contact Rob Clark at 604.862.3953 or email Yasmin Virji at yvirji@langara.ca

Project management is one of the fastest growing disciplines in all sectors of business. Formal project management processes increase project efficiency by improving productivity, avoiding waste and reducing risk. Certified project managers are always in demand, all over the world, in all types of industries. 
With a specific focus on developing practical project management skills, the Project Management program at Langara College offers the opportunity to apply proven methods to projects within each participant's field of experience. The program is also designed for experienced project managers to improve their practical skills and prepare for the PMP ® or CAPM® certification exams.
The Project Management program includes one area of study:
The Advanced Project Management Certificate
Project Management courses are conducted by certified Project Management Professionals who have extensive experience managing projects of various scales in many different industries.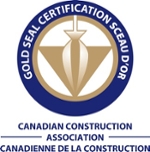 The Advanced Project Management Certificate has been accredited for 25 special industry course (SIC) credits for education and training by the Gold Seal Accreditation Board. Individual courses can also be taken for SIC credits. To learn more about the Gold Seal Certification Program visit the CCA web site at goldsealcertification.com/certification-process 
WHO IS THIS PROGRAM SUITABLE FOR?
This program is suitable for anyone who would like to learn to manage projects better. You do not have to be in a project management job, although many of our students are workingas project managers, supervisors, or project coordinators. It helps to have experience working on projects in some capacity so that you can put the learning into context, but itdoes not matter which industry you work in. The Advanced Project Management Certificate program is a valuable pathway to Canadian Qualifications from a Canadian Public College.
"PMI", "PMBOK", "Project Management Professional", "PMP", "REP" and the PMI Registered Education Provider logo are registered marks of Project Management Institute, Inc