Instructor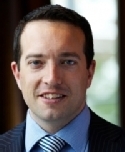 Shane Gibson is an international speaker, and author who has addressed over 100,000 people over the past sixteen years on stages in North America, Southern Africa and South America. He is in high demand as a keynote speaker on the topics of social media and sales performance.
Shane's books include Closing Bigger the Field Guide to Closing Bigger Deals, Sociable! How Social Media is Turning Sales and Marketing Upside Down, and Guerrilla Social Media Marketing that he co-authored with Jay Conrad Levinson.
As a trainer, coach and speaker Shane combines a diverse background in sales force leadership, new entrepreneur development and social media marketing to develop unique presentations and solutions for his clients. Shane is also Canada's only Guerrilla Marketing Master Trainer.
Blogging since 2002, and podcasting since 2004 Shane drives the majority of his business from social media, and social networks. He has been published in numerous publications as an authority on the topics of leadership, marketing, social media, and sales performance. Some of these publications include CMA Magazine, the Financial Post, the Globe and Mail and Profit Magazine.
Follow Shane on Twitter: @Shanegibson