Accommodations
Please note: Accommodations subject to change.
Accommodation will be provided on a twin sharing basis (single rooms for a supplement upon request)
3 nights in La Rezidenza Fiorentina, Florence 
May 28-30 and June 7-8, 2018 (total of 3 nights)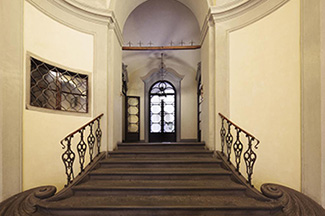 Historical description The first news on the building in where be based La Residenza Fiorentina, dates back to 1534, when the family Da Sommaia declared the purchase to register.  In the first of seventeenth century was bought by the family Bourbon Del Monte  Santa Maria, who made considerable modifications to the achievement of the current building.  In this respect in Via de 'Fossi' and Via della 'Spada' today you can see the  crest  of the family. In 1863 the Palace was bought by the Marquis Lorenzo Niccolini who did extensive  work of transformation throughout the property. Externally the building is an important example of architecture of the sixteenth  century. At the entrance we can admire the rich scale and the scale Buontalenti original  decorations of the seventeenth century.
Hotel description La Residenza Fiorentina is a 3 star hotel located in the heart of Florence. Completely renovated, the hotel has 22 elegantly furnished rooms with bath and different types, some  of which offer a nice view. The rooms have: air conditioning, heating, hairdryer, TV satellite and Internet WI-FI.
8 nights in Villa Cuiano (May 30-June 7, 2018)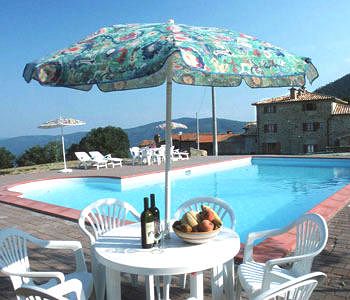 High on a hilltop near Cortona on the eastern edge of Tuscany, Villa Cuiano is a charming, traditional farmhouse (agriturismo) with breathtaking panoramic views of the Niccone Valley and the distant mountains of Umbria. 
The house lies amid extensive gardens and olive groves, and has a large, well-kept outdoor swimming pool. Furnished with tables and chairs, and equipped with a barbecue and oven, the garden is perfect for enjoying the long summer nights. 

Walkers and nature lovers can take advantage of the many tracks and paths that wind through the surrounding countryside -- even strolling down to the Castello di Pierle, owned by the same family as the Villa -- and one of Tuscany's most striking castles.