Simulation Lab Tour
Welcome! We are pleased to introduce the pre-assessment Simulation Lab Tour at Langara. It is aimed for NCAS assessment takers who are about to take their Simulation Lab and Oral Assessments (SLA/OA). The two-hour session will give you a good idea of what to expect as well as rules and procedures you are to follow on your assessment day. You will go on a guided tour through all the simulation rooms to view its physical space and general layout. There will also be opportunities for you to examine and have hands-on practice of the supplies and equipment you are likely to encounter in the four unique assessment stations.
Please be reminded that this is not intended to be a preparatory or nursing refresher course for the SLA/OA. Resources to help you prepare for the assessment can be found on the NCAS website. The cost is CAD $50 per session. The tour is NOT a mandatory portion of your NCAS assessment. 
Seats are limited for each tour session. We recommend registering for one approximately two weeks before your SLA/OA date. You can find the 2018 Simulation Lab Tour session calendar HERE. Should you have any questions, please contact us at ncas@langara.ca. We look forward to having you join us!
Simulation Lab Tour Registration Instructions:
Click HERE for the 2018 Simulation Lab Tour session calendar.
Submit your registration request below. When submitting your choices, please select either Session 1 or 2 first, and then a drop-down menu will appear for you to select the date. 
Please ensure you enter your top 3 choices; we will do our best to accommodate your request.
You will receive payment instructions and a confirmation e-mail from Langara-SLA. Please allow 1-2 business days for processing your request.
*** Self-registration for the tour sessions directly is currently not available.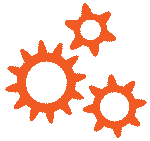 Loading...