Nov 13, 2019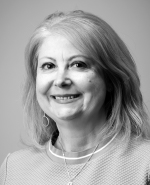 JENI KOUMOUTSAKIS | STUDENT SUCCESS
Jeni Koumoutsakis recently returned from a group tour to Greece with Langara's Educational Travel program. As someone who appreciates history, she was really looking forward to better understanding Greece through the ages, from antiquity to modernity. The trip allowed her the opportunity to soak up an exciting and rich culture. 
"This tour will interest travelers who want a well-rounded experience of the culture and history of Greece. They will be visiting various archaeological sites and will have local archaeologists who can explain in detail the history of Greece."
Jeni comes from a Greek background, but did not grow up in Greece. As she interacted with locals during the tour, she developed a deeper understanding of her heritage, making the trip more meaningful. The people were hospitable, accommodating, warm, and kind. It was a memorable trip that she thoroughly enjoyed, especially in a group tour setting.
"Peter Prontzos' experience, appreciation, and expertise on the subject is advantageous for the novice visitor. Those that are interested in learning more about Greece from an educational viewpoint, and not just as a tourist, will find the tour very fulfilling."
Even though Jeni enjoys traveling in general, she found the occasion of traveling with a small group tour to be much more satisfying. She got to enjoy wonderful moments with like-minded individuals. They had the opportunity to hike around the countryside. They also had the chance to visit towns that only the locals know about.
"If you were traveling solo it would not be the same experience, seeing all the sites and sharing it with others while professional historians or archaeologists lead the tour."
In Jeni's spare time, she enjoys traveling, learning about history and psychology. She understands and values traveling as it provides an opportunity to engage in lifelong learning. She also appreciates better understanding different cultures and societies.
View the Continuing Studies 2020 Spring Guidebook online.
About Langara
Located in beautiful Vancouver, B.C., Canada, Langara College provides University, Career, and Continuing Studies education to more than 21,000 students annually. With more than 1,700 courses and 130 programs, Langara's expansive academic breadth and depth allows students of all ages, backgrounds, and life stages to choose their own educational path. Langara is also known as house of teachings, a name given to it by the Musqueam people on whose unceded traditional territory the College is located. Langara is celebrating its 49th year on West 49th Avenue with Beyond 49, an integrated celebration, alumni engagement, and fundraising campaign to reconnect with alumni, and raise funds for student support and important College initiatives.
Learn more.
Lisa Tuyen
Communications and Marketing
Langara College
604.323.5107
ltuyen@langara.ca