Mar 9, 2015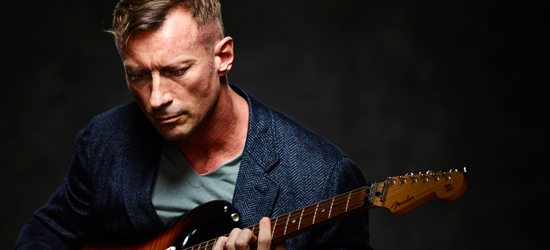 Vancouver, BC - Mike Wiskar thrives on change. Which is good, because this graduate – and former Program Coordinator – of the Digital Music Certificate Program never knows what his next project might be. Producing music for television and film demands that he write quickly and in many different styles, from classical to metal, country to electronica.
After six years producing live music in Tokyo theatre, Mike returned to Canada in 2004 and quickly realized he needed to catch up on recording software and music production techniques. "A friend of mine had taken a few Continuing Studies part-time courses at Langara and had raved about them, so I looked into the full-time music production program and realized it was exactly what I needed to get up to speed."
One of Mike's priorities upon graduation was to find work in the competitive music industry. He immediately organized a home studio and began composing and placing as many music cues as possible. "Because the program covered absolutely everything I needed to learn about getting set-up as a working composer in Vancouver – the software, composing for film and television, music business, production – it saved me years of floundering about trying to learn everything on my own." He still receives royalties from those first "seemingly insignificant pieces of music" he composed in 2008.
"I went into the program with the goal of producing original pop music. However, when I graduated, I found I was a natural at scoring for film and television and enjoyed it immensely; it rekindled my passion for composing. I would not be working in film and television today had I not taken the Digital Music Production Program."
Learn more.
Mark Dawson
Communications Officer
Communications & Marketing
T 604.323.5702
mdawson@langara.bc.ca
Deborah Holland
DMP Program Coordinator
T 604.218.4824
dholland@langara.bc.ca