Jan 20, 2021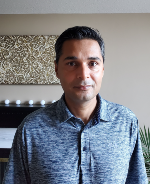 "I am passionate about teaching and learning. I view learning as a continuous lifelong process, which is why I always consider myself a student first. I currently teach management skills, such as Human Resources, Change Management, Labour Relations, and Performance Management. Demands on managers continue to increase and they must master practical skills that enable them to understand how managerial decisions impact the business strategy. I use teaching as a collaborative partnership to unlock the potential in students. The courses are designed to develop the practical and hands-on skills needed by managers, supervisors and front-line leaders." Raf Jamil, Langara Continuing Studies Business Management instructor.

Learn more about Langara Continuing Studies' Business programs or explore our other program offerings at link in the bio. Registration for Spring 2021 is now open.
About snəw̓eyəɬ leləm̓ Langara College
Located in beautiful Vancouver, B.C., Canada, snəw̓eyəɬ leləm̓ Langara College provides University, Career, and Continuing Studies education to more than 23,000 students annually. With more than 1,700 courses and 130 programs, Langara's expansive academic breadth and depth allows students of all ages, backgrounds, and life stages to choose their own educational path. Langara is also known as 'house of teachings', a name given to it by the Musqueam people on whose unceded traditional territory the College is located. 
Learn more.
Lisa Tuyen
Communications and Marketing
Langara College
604.323.5107
ltuyen@langara.ca