Apr 6, 2020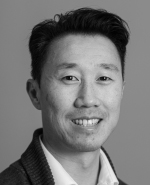 GODWIN YU | STUDENT SUCCESS
Godwin Yu decided he needed a career change, so he enrolled in Langara's Career Development Professional Certificate (CDPC) program. Upon graduating from the program, he landed a job as a corporate trainer for a multinational bakery organization. The organization supplies frozen and ready-to-eat baked goods to large corporations. His role requires him to plan and deliver training to new hires in a corporate and manufacturing setting.
The CDPC program provided Godwin with the confidence needed to structure the training sessions he facilitates in his current role in an easy-to-understand way, ensuring that he successfully promotes safety and health within the workplace.
While going through the CDPC program, Godwin really valued and appreciated the respectful communication and open-mindedness within his cohort group. He found his peers to be very encouraging and brought with them to the classroom a wealth of experience from various industries, which helped make the learning experience all the more rewarding and fulfilling. He also found the two-week practicum component of the program to be beneficial as well.
"I would like to credit much of my academic success and my personal growth in the short three months to Joanne Chung, lead instructor of the CDPC program. She was not only a competent facilitator; she also inspired us to practice excellence and the highest ethical standards by role-modelling them daily."
In the past, Godwin has had the incredible opportunity to mentor volunteers, student staff and athletes in a post-secondary setting. This includes coaching SFU and UBC's women's and men's tennis teams to the Canadian University National finals on three separate occasions. His past experience combined with the CDPC certificate will continue to bring him great success as he embarks on his new career.
In Godwin's spare time, he enjoys drinking and brewing coffee with his friends and colleagues. He also enjoys going for hikes, exploring new cuisines and learning new languages. He loves the outdoors and spends as much free time outside as possible. He especially enjoys spending time at the Stanley Park seawall.
View the Continuing Studies Summer 2020 Guidebook online.
About snəw̓eyəɬ leləm̓ Langara College
Located in beautiful Vancouver, B.C., Canada, snəw̓eyəɬ leləm̓ Langara College provides University, Career, and Continuing Studies education to more than 23,000 students annually. With more than 1,700 courses and 130 programs, Langara's expansive academic breadth and depth allows students of all ages, backgrounds, and life stages to choose their own educational path. Langara is also known as snəw̓eyəɬ leləm̓, a name given to it by the Musqueam people on whose unceded traditional territory the College is located. Langara is celebrating its 49th year on West 49th Avenue with Beyond 49, an integrated celebration, alumni engagement, and fundraising campaign to reconnect with alumni, and raise funds for student support and important College initiatives. Learn more.
Learn more.
Lisa Tuyen
Communications and Marketing
Langara College
604.323.5107
ltuyen@langara.ca