Jul 17, 2019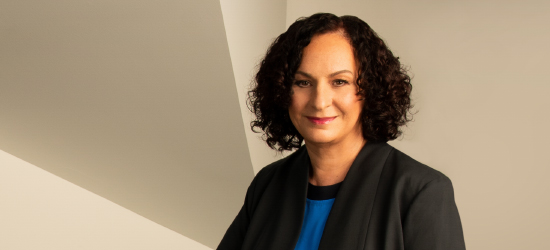 ROSMARY CONTE | SUCCESS STORY
Rosmary Conte started her career in post-production management in broadcast media and film, working in Vancouver, Toronto, and California. After many years in the field, she realized she wanted to expand her project management skillset.
"I was transitioning from a film industry career and it was an opportune time to get additional training in project management since I wanted to land jobs in other industries," says Rosmary.
Seven years ago, she came to Langara to complete the Advanced Project Management Certificate program with Rob Clark and Sherry Ulansky as her instructors. Completing the program helped Rosmary gain credibility with employers, leading to opportunities in fields and industries outside media broadcasting. This was a transitional point in her career.
"The program helped build my confidence and opened doors for me to get to where I am today," says Rosmary. "Shortly after I graduated, one of Langara's project supervision instructors at the time invited me to join the Canadian West Coast Chapter Project Management Institute (CWCC PMI) association as a volunteer, and here I am today."
She is now the President of CWCC PMI. Her experience as a Chapter Leader has given Rosmary the opportunity to connect with a talented group of driven, committed, and ambitious individuals in various portfolio areas. Not only that, but a referral from a CWCC colleague is what led to her current project manager role at BGIS.  
"Volunteering for the CWCC PMI was one of the most valuable things I did," says Rosmary. "I learned a lot about working with a board of directors, governance, fiscal responsibilities, and made meaningful, lifelong friendships."
As a Project Manager at BGIS, Rosmary works in BC and the Yukon on construction, energy and carbon sustainability projects. She has the flexibility of working in a variety of environments, including the office and various sites throughout BC where she meets with consultants, contractors, and stakeholders.
In 2018, Rosmary graduated from the PMI Leadership Institute Master Class (LIMC) program with 30 other Chapter Leaders that came from Australia, Europe, Africa, Turkey, USA and Canada. In 2019, the Canadian West Coast Chapter PMI celebrates their 40th Anniversary.
Rosmary loves to travel. Last summer, while exploring in Paris, she stopped to ask for directions. The person she asked ended up being a PMP member of the France Chapter – it was a pleasant surprise to meet another PM across the globe.
View the Continuing Studies 2019 Fall Guidebook online.
About Langara
Located in beautiful Vancouver, B.C., Canada, Langara College provides University, Career, and Continuing Studies education to more than 21,000 students annually. With more than 1,700 courses and 130 programs, Langara's expansive academic breadth and depth allows students of all ages, backgrounds, and life stages to choose their own educational path. Langara is also known as house of teachings, a name given to it by the Musqueam people on whose unceded traditional territory the College is located. Langara is celebrating its 49th year on West 49th Avenue with Beyond 49, an integrated celebration, alumni engagement, and fundraising campaign to reconnect with alumni, and raise funds for student support and important College initiatives.
Learn more.
Lisa Tuyen
Communications and Marketing
Langara College
604.323.5107
ltuyen@langara.ca