Nov 15, 2018
View the Continuing Studies 2019 Spring Guidebook online.
PETER PRONTZOS | INSTRUCTOR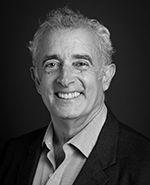 Peter Prontzos' passion for Greece started very early on in life; he started studying Greece when his parents sent him to Greek school as a child. The first time he visited Greece
for educational purposes was when he co-taught a Classical Studies class. It was a great opportunity to give his students an in-depth introduction to the land of his ancestors: the history, culture, politics, and philosophy.
"I was especially fascinated by Greek mythology, and at one point I drew up an almost complete genealogy of the gods and their children (such as Athena and Achilles)."
Peter has taught for over 25 years at Langara College, receiving the 2017 Instructor Emeritus in Political Science and Interdisciplinary Studies. He began his academic career as a student at Langara, and went on to earn degrees in Psychology and Political Science.
"One of the highlights of my career at Langara was to arrange four teleconferences for my students with Noam Chomsky. This was an exciting opportunity for them."
His enthusiasm for Greece and traveling have led him to his current role. Traveling with a group allows you to share experiences with likeminded people, while providing more opportunities for activities, and to visit wonderful places efficiently and affordably.
"In addition to the people you meet, travel allows us to see many of the wonders of the world, especially the natural world, such as the Samaria Gorge in Crete."
Peter's guided tour will reveal Greek life in addition to the historic sites. His personal connection to Greece, especially to the village of Kyparissi, offers access a casual traveler wouldn't have: dine family-style at local restaurants while staying at a beach-front hotel. Fill your day with photography while strolling along Kyparissi's pristine waterfront.
"I not only enjoy discussing Greek history, culture, and politics, but I believe that they can give us important information and perspectives which are relevant to our lives."
Peter Prontzos enjoys writing and is just finishing up the manuscript for his first book. He has also worked in broadcasting.
About Langara
Located in beautiful Vancouver, B.C., Canada, Langara College provides University, Career, and Continuing Studies education to more than 21,000 students annually. With more than 1,700 courses and 130 programs, Langara's expansive academic breadth and depth allows students of all ages, backgrounds, and life stages to choose their own educational path. Langara is also known as house of teachings, a name given to it by the Musqueam people on whose unceded traditional territory the College is located.
Learn more.
Lisa Tuyen
Communications and Marketing
Langara College
604.323.5107
ltuyen@langara.ca