Jul 18, 2018
View the Continuing Studies 2018 Fall Guidebook online.
REO TANAKA | STUDENT SUCCESS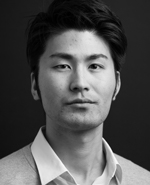 When Reo Tanaka left Tokyo at the age of 20 and enrolled in the Langara English for Academic Purposes (LEAP) program, his goal was to one day graduate from the University of British Columbia (UBC) or Simon Fraser University (SFU). Now in his third year at SFU, it's a goal he is about to achieve, thanks in part to his experience at Langara.
"I had strong desire to master English when I first came to Canada and the LEAP program was famous for its intensity," he recalls. "I thought it would be the fastest route."
Soon after he completed LEAP 8, Reo had to write a 3,000-word term paper – including researching journal articles, paraphrasing sentences, and following correct citation conventions – for his first history course. Using the academic skills he gained through LEAP, Reo was able to complete the assignment.
"I would have failed my history course if I had gone straight into a degree program," he says. "I had no idea what academic writing was and writing is an essential part of university courses."
Class presentations have been another critical part of his education, an especially daunting task for someone who isn't a native English speaker. Once, while working on a group project with four other students at SFU, the team reached an impasse when no one wanted to present their project. Fortunately, Reo had done a lot of presentations while in LEAP.
"Eventually, I took on the responsibility and presented in front of over 100 students and five instructors," he remembers. "The presentation went very well."
This June, Reo was able to put his public-speaking skills to the test yet again when he spoke at Langara's convocation ceremony for LEAP students. He shared the story of volunteering to give this group presentation and how the experience altered his self-perception.
"Stepping out of your comfort zone is key to building confidence in yourself and to leading a successful life," he says. "The completion of the LEAP program is just the beginning."
Reo is pursuing a bachelor's degree in accounting and plans to become a Chartered Professional Accountant. His motto is 'faith can move mountains.'
About Langara
Located in beautiful Vancouver, B.C., Canada, Langara College provides University, Career, and Continuing Studies education to more than 21,000 students annually. With more than 1,700 courses and 130 programs, Langara's expansive academic breadth and depth allows students of all ages, backgrounds, and life stages to choose their own educational path. Langara is also known as house of teachings, a name given to it by the Musqueam people on whose unceded traditional territory the College is located.
Learn more.
Erin Anderson
Communications and Marketing
Langara College
604.323.5746
eanderson@langara.ca