Jul 18, 2018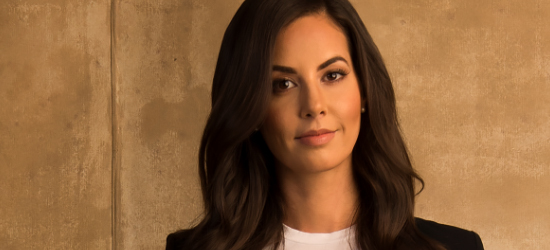 DEANNA LYTHGO | STUDENT SUCCESS
Deanna Lythgo was already a successful realtor when she enrolled in the Construction and Development program, but she felt there was room to grow in her knowledge of building, construction, and renovation – traditionally, male-dominated areas.
"People think of real estate in Vancouver as a guaranteed career, but it's actually quite competitive," says Deanna. Only a small number of the licensed realtors have long and successful careers. "This program deepened my understanding of many aspects of my industry, which enhanced my marketability and the value I can provide my clients."
A standout course for her was on residential construction, where she learned how to evaluate neighbourhoods as well as analyze building components and how they depreciate over time. One of her major projects focused on how to inspect residential properties.
"An important consideration when evaluating a home for purchase is knowing the details of major systems like plumbing, heating, and cooling," says Deanna. Now, she can better advise prospective buyers on how to factor these systems into their decisions.
"What I learned benefited my clients immediately," she says. "I've been able to spot problems in real-life situations and apply my broader scope of knowledge at home inspections, new development sites, meetings with pre-sale purchasers, and even in my own home renovations."
Among Deanna's classmates were architects, landscape engineers, construction business owners, and new Canadians seeking to update their credentials, bringing diverse perspectives to the program and demonstrating that you are never too old or too established to learn.
"When I enrolled, I felt that I possessed the skills to succeed in real estate long-term but lacked the breadth of knowledge to take my work to the next level," she says. "My understanding and my confidence have grown exponentially."
Deanna's experience was so positive that she is considering taking more programs at Langara, such as real estate investing or energy management, while continuing to work full-time.
Deanna Lythgo's career in real estate was inspired by her grandparents, who immigrated to Vancouver in the 1950s and helped establish the Italian community in East Vancouver.
View the Continuing Studies 2018 Fall Guidebook online.
About Langara
Located in beautiful Vancouver, B.C., Canada, Langara College provides University, Career, and Continuing Studies education to more than 21,000 students annually. With more than 1,700 courses and 130 programs, Langara's expansive academic breadth and depth allows students of all ages, backgrounds, and life stages to choose their own educational path. Langara is also known as house of teachings, a name given to it by the Musqueam people on whose unceded traditional territory the College is located.
Learn more.
Erin Anderson
Communications and Marketing
Langara College
604.323.5746
eanderson@langara.ca 
===
Deanna Lythgo Cover Shoot
Photographer: Greg Blue
Asst. Photographer: Mark Gibbon
Art Director: Chris Gunn
Producer: Erin Anderson