Mar 14, 2018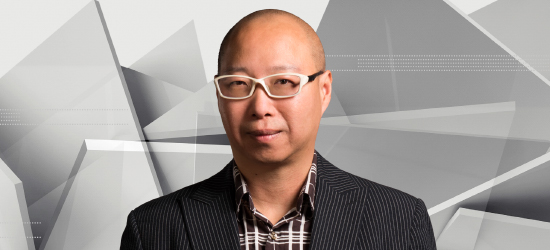 WILSON LEUNG | INSTRUCTOR
Lead instructor Wilson Leung became interested in animation because of two words: liquid metal. In 1991, he saw Terminator 2: Judgement Day in theatres and was blown away by the computer-generated, liquid-metal Terminator T-1000.
"This was the coolest thing I had ever seen in my life," he exclaims. "I told myself, 'I really want to make something like this.'"
That experience sparked a drive that has carried him through a now 20-year career in animation, from television series to games to teaching. An avid gamer since discovering Space Invaders, Wilson was thrilled to join Electronic Arts (EA) in 2000 as a motion capture specialist and animator. His most recent project for the Vancouver-based game studio has been its flagship franchise, FIFA Soccer.
"One of the best parts of my job is keeping up with and applying the latest technology," says Wilson. "We continuously push boundaries, do research, and develop new techniques to create better animation in games."
As an industry, animation and gaming are constantly changing and evolving, says Wilson. His role as the lead instructor for our 2D and 3D animation diploma programs is to ensure that what students learn reflects current demands. He's no stranger to this kind of work as he helped our partner institution, the Centre for Arts and Technology, redevelop their curriculum for their 3D animation program in 2011.
"I never thought I would be a teacher in my career," says Wilson, who has balanced his work at EA with mentoring and teaching animation since 2002. "I loved it immediately."
Wilson's support of students isn't limited to their in-class experiences. He enjoys helping them make industry connections and find their place in Vancouver's bustling job market. In addition to being the third largest film and television production centre in North America, Wilson says our city is home to top-tier video game companies (think Microsoft, Capcom, Relic, Nintendo) and world-class VFX and animation studios (Sony Imageworks, DHX Media, and Atomic Cartoon).
"It's amazing to see many of my students working at these well-respected companies," he says. While Wilson has seen an incredible amount of change over his long career, the main lesson remains the same. "Success in animation requires two things: passion and hard work."
Wilson started out as a junior animator at Mainframe Entertainment (now Rainmaker), where he worked on Reboot, the world's first CGI TV animation series. When he wants to unplug, he can be found eating dim sum with his family or taking his kids to play violin or badminton.
View the Continuing Studies 2018 Summer Guidebook online.
About Langara
Located in beautiful Vancouver, B.C., Canada, Langara College provides University, Career, and Continuing Studies education to more than 21,000 students annually. With more than 1,700 courses and 130 programs, Langara's expansive academic breadth and depth allows students of all ages, backgrounds, and life stages to choose their own educational path. Langara is also known as house of teachings, a name given to it by the Musqueam people on whose unceded traditional territory the College is located.
Learn more.
Erin Anderson
Communications and Marketing
Langara College
604.323.5746
eanderson@langara.ca 
===
Wilson Leung Cover Shoot
Photographer: Greg Blue
Asst. Photographer: Calvin Gehlen
Art Director: Chris Gunn
Producer: Erin Anderson