Apr 7, 2017
As seen in the
2017 CS Summer Guidebook
JULIE AUBIN – SUCCESS STORY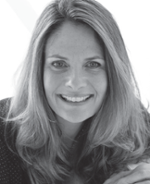 Twenty years ago when Julie Aubin moved to Vancouver for a job opportunity, she ran into a problem that would eventually turn her into a business owner. Julie loved matcha tea and drank it instead of the coffee that was ubiquitous in the city. Unfortunately at the time, affordable, high-quality organic Japanese matcha tea was hard to find in Vancouver so Julie decided to import her favourite varieties for personal use. Subsequently, she started ordering more for her family, friends, and extended network, and as demand grew in the city, what was once a small operation developed into a thriving business, Zen Organics.
Before Zen Organics, Julie's work experience was considerably different. For well over a decade, she worked with at-risk youth in a few cities around the world. In Vancouver, she worked with youth who struggled with addiction. In Soweto, South Africa, she worked at a derelict orphanage and was responsible for developing a food program that was both nutritious and sustainable. While different in scope, her work experiences developed a strong belief in sustainability, health, and wellness, and formed the core values of Zen Organics.
The one constant Julie experienced throughout her journey as a business owner was learning how to speak and write in English. Originally from Montreal, the Quebecois native grew up speaking French but remained fascinated with the English language. In the lead up to moving to Vancouver and working in Soweto, it became even more important for her to learn how to communicate fluently in English and furthermore, to understand English cultural norms.
However, learning on the job was limiting for Julie. "I found English challenging to learn," she shared, "and my ability to speak became much stronger than my ability to write. But as a business owner, the need to respond to letters and emails was high. I knew that to improve my writing required a more formal learning environment. I consulted a business advisor on improving my English writing skills and she recommended the Langara English Proficiency Program (LEPP)."
Since joining LEPP a year and a half ago, the program has proved valuable to Julie. "The flexibility of the program is essential because it helps someone like me who works all day attend evening classes without interrupting my business," she remarks. "It's also valuable because it promotes community integration and capacity building for individuals who have lots to offer but are unable to when language is a persistent barrier."
When asked about her class experience with LEPP, Julie fondly recalls the great learning environment her instructors established from the onset. "Instructors make learning English enjoyable and fun, most classes are small so you get more attention from teachers, you get to know your classmates, and there's laughter. It helps relieve the stress of learning a new language."
About Langara
Located in beautiful Vancouver, B.C., Canada, Langara College provides University, Career, and Continuing Studies education to more than 21,000 students annually. With more than 1,700 courses and 130 programs, Langara's expansive academic breadth and depth allows students of all ages, backgrounds, and life stages to choose their own educational path. Langara is also known as house of teachings, a name given to it by the Musqueam people on whose unceded traditional territory the College is located.
Learn more.
Rolf Savella
Communications Officer
Langara College
604.323.5961
rsavella@langara.ca