Apr 7, 2017
As seen in the
2017 CS Summer Guidebook
JENNIFER MISEWICH – SUCCESS STORY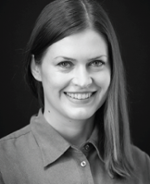 Jennifer Misewich enjoys seeing dogs explore the sights and sounds of the city on their daily walks. She loves watching them survey their environment, investigate smells, meet other dogs, and generally enjoy their lives. It's this heightened sense of awareness and appreciation for pets that spurred the homegrown entrepreneur to pursue her dream of starting her business, Stellar Pet Care.
While setting up her company, Jennifer discovered Langara's Professional Dog Walker Program. It covered a multitude of key subjects perfect for her new business including dog behaviour, pet first aid, animal legislation, and dog handling. For her, the educational experience was invaluable from both a personal and professional standpoint. "It makes me happy to know that this program enables us to better care for and understand our canine friends. The part I found most fascinating was learning about typical and difficult dog behaviours, but I enjoyed everything about the program."
Stellar Pet Care offers dog walking, overnight vacation care for small dogs, and cat sitting in downtown Vancouver. It's part of a challenging industry with plenty of competition around town. Business-wise, Jennifer notes that completing the program has made her business more trustworthy and has given it a boost in clientele. "It gives you more credibility. I've noticed an increase in clients after being able to add this certification to my website. I'm grateful to Langara for offering this program."
Jennifer chose Langara College because of "its reputation and the opportunity to learn from industry professionals such as an animal behaviourist and welfare scientist." The extensive curriculum is necessary for a demanding occupation that is often seen as just a fun job.
"I have people telling me that I'm doing their dream job and asking to work for me. But professional dog walking is hard work. It takes a lot of physical stamina in all types of conditions. It takes constant attention to ensure the safety of the dogs – anything can happen in a split second and it's important to be aware."
Ultimately, it all comes down to running a business taking care of animals, and Jennifer is thrilled to be doing something she loves for a living. "These daily walks are important to the physical and mental well being of dogs. It's a highlight of their day," she shares. "It's a highlight for me as well."
Jennifer was born and raised in the lower mainland. She has lived in downtown Vancouver for over a decade with her 12-year-old terrier-poodle, Tibby.
About Langara
Located in beautiful Vancouver, B.C., Canada, Langara College provides University, Career, and Continuing Studies education to more than 21,000 students annually. With more than 1,700 courses and 130 programs, Langara's expansive academic breadth and depth allows students of all ages, backgrounds, and life stages to choose their own educational path. Langara is also known as house of teachings, a name given to it by the Musqueam people on whose unceded traditional territory the College is located.
Learn more.
Rolf Savella
Communications Officer
Langara College
604.323.5961
rsavella@langara.ca