Apr 7, 2017
As seen in the
2017 CS Summer Guidebook
CAROLINE JOHNSTON – STUDENT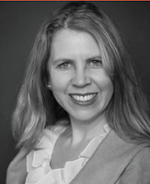 For the past 20 years, Caroline Johnston has had extensive experience in the training and development field. She first started with the facilitation of ESL classes for international students and new immigrants in Canada and taught in South Korea and Austria. She transitioned into coaching and cross-cultural counseling where she worked for multiple organizations delivering job search, career exploration, and vocational assessment training to a diverse range of students, both youth and adults.
Throughout her career, Caroline found herself in many rewarding roles. She trained underskilled volunteers and employees on essential skills at Vancouver Community College, and facilitated mental health workshops for clients on topics such as stress management, assertiveness, and conflict resolution. "My career has given me valuable experience working with marginalized populations and I've gained a solid background in community development." She also developed her own career coaching and ESL tutoring business, Nu Way Coaching and Training Services. Along with the classroom delivery, she developed the curriculum for hundreds of students in a wide variety of programs at multiple organizations in the non-profit, private, and public sectors including Coast Mental Health and the Downtown Eastside Women's Centre.
Caroline aspires to eventually transition from classroom facilitation to instructional design, specifically online training. It's why she decided to join Langara's new Instructional Design Certificate Program. "The program is designed for instructors or those who have worked in education. It provides an understanding of adult learning and technological applications in order to deliver engaging learning modules."
So far, Caroline's experience in the program has been memorable. The learning environment is friendly, supportive, and at times creative. Her teacher is engaging and has an effective instructional style that encourages class discussions and group work. "The other students are friendly and keen on learning, and we have such a great time contributing our ideas and opinions as well as sharing our own teaching experiences and design background."
Once completed, Caroline hopes to work as an instructional designer for a post-secondary institution or for a private company. She then aims to start a related business. "My goal is to incorporate and contrast my own teaching methodology and curriculum design skills with the instructional design frameworks and evaluation theories learned in class," she shares. "One day, I'd like to work as a freelance instructional designer or consultant and market my packages to clients locally, nationally, and internationally."
Caroline Johnston is a trained coach and facilitator with a BA in Linguistics/Psychology and has certificates in Cross-Cultural Counseling and EQ-i. She is a student in the Instructional Design Certificate Program.
About Langara
Located in beautiful Vancouver, B.C., Canada, Langara College provides University, Career, and Continuing Studies education to more than 21,000 students annually. With more than 1,700 courses and 130 programs, Langara's expansive academic breadth and depth allows students of all ages, backgrounds, and life stages to choose their own educational path. Langara is also known as house of teachings, a name given to it by the Musqueam people on whose unceded traditional territory the College is located.
Learn more.
Rolf Savella
Communications Officer
Langara College
604.323.5961
rsavella@langara.ca