Apr 3, 2017
Langara's Regular Studies and Continuing Studies photography programs have been actively involved with the Capture Photography Festival for years. Known as 'Capture', the first annual festival launched in Vancouver in 2013, and was created to nurture emerging talent, engage community, and spark public dialogue about photography as an art form and a vessel for communication.
As part of this year's events, the festival selected Beryl Woodrow - a current student in Langara Continuing Studies' (CS) Photography Certificate Program - for a solo exhibition titled Of Love and Home, based on her ongoing photographic series of elderly couples.
The series, which began as a documentary film project in 2012, chronicles "80- and 90-year-old couples who continue to live in their own homes…[and explores] how these couples maintain their independence and purpose given the inevitable health challenges that come with age." Beryl photographed eight couples over a four-year span. They were all connected to her in some way whether as relatives, neighbors, or friends, were all mentally astute, and came from a wide range of professions.
Greg Blue, who is the manager of CS Creative and Applied Arts and a professional photographer as well, has been thrilled with Beryl's skillfulness, technical development, and talent. "It's clear Beryl has such a wonderful connection and rapport with her subjects," he shared, "that connection shows through beautifully in these images."
This was Beryl's first show since retiring and enrolling into the photography program. She worked with photographer Jim Balderston, who is also an instructor and the program coordinator, to curate the exhibition.
Langara Gallery 49 is proudly hosting Of Love and Home in Langara's library atrium from April 3-17 and held its opening reception on April 6.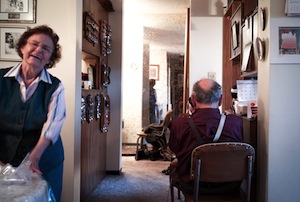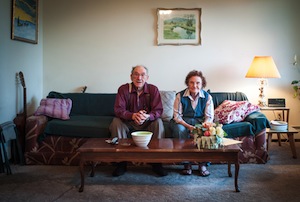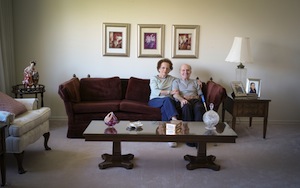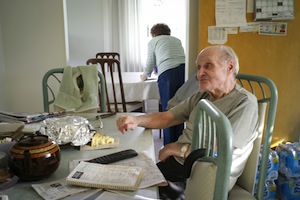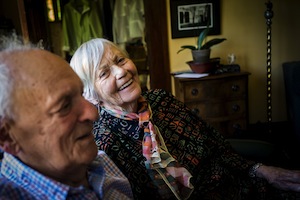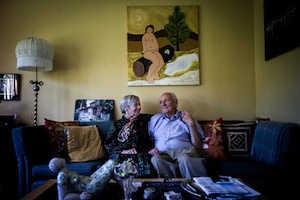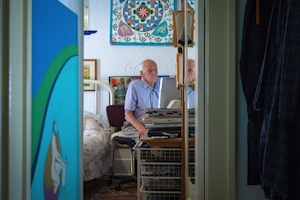 About Langara
Located in beautiful Vancouver, B.C., Canada, Langara College provides University, Career, and Continuing Studies education to more than 21,000 students annually. With more than 1,700 courses and 130 programs, Langara's expansive academic breadth and depth allows students of all ages, backgrounds, and life stages to choose their own educational path. Langara is also known as house of teachings, a name given to it by the Musqueam people on whose unceded traditional territory the College is located.
Learn more.
Rolf Savella
Communications Officer
Langara College
604.323.5961
rsavella@langara.ca