Jun 24, 2016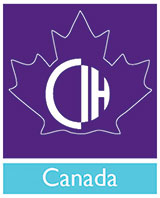 In partnership with BC Non-Profit Housing Association (BCNPHA) and Langara College, CIH Canada has expanded its reach to post-secondary learning.
Langara College in Vancouver, B.C, is Canada's first post-secondary institution to be validated by the Chartered Institute of Housing (CIH).  Students who complete Langara's Continuing Studies Social Housing Management Certificate qualify to receive CIH Canada'sCertified Designation.
"We're thrilled to expand into the college system and are hopeful for additional partnerships with colleges and universities across Canada" says CIH Canada General Manager, Lisa Kotsopoulos.
Here's how it works:
Individuals who have completed Langara's Housing Certificate in the last five years will qualify for the Certified Designation.
Those who completed the certificate before May 2011 will need to demonstrate professional housing experience to receive the designation.
Langara students currently enrolled in the Housing Certificate program are eligible to become a standard member of CIH Canada.
Graduates and current students can download a membership application form here. 
Langara's Housing Certificate program was developed in partnership with BCNPHA, one of CIH Canada's provincial partners. To ensure the courses and learning outcomes are equivalent to CIH Canada's Certified Designation, the certificate program was reviewed by CIH Education.