May 12, 2016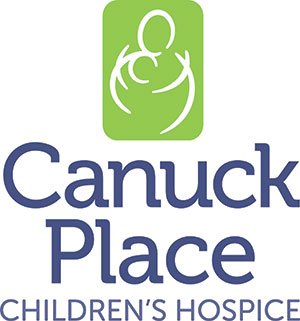 Vancouver, BC – Langara College Continuing Studies has been named the official training partner for Canuck Place Children's Hospice.
Langara first partnered with Canuck Place in fall 2013, offering fee-waived computer courses for two staff and two volunteers each semester. The partnership was recently expanded to provide staff and volunteers with access to a range of Continuing Studies courses including business, accounting and finance, volunteer management, computer technology, health, languages, arts, real estate and Langara CS at VSB.
"It is both a great privilege and honour to be associated with Canuck Place and all the incredible work they do for British Columbia's children. I'm very pleased that with these additional course offerings we're not only renewing but deepening our relationship as their educational training partner," said Daniel Thorpe, Dean, Continuing Studies.
Langara will now provide over 20 fee-waived courses for staff and volunteers each semester. The goal of the program is to provide opportunities for continued professional development for Canuck Place staff and volunteers.
"Canuck Place Children's Hospice is BC's pediatric palliative care provider and our team is committed to providing the best of care to children and their families," said Margaret McNeil, CEO of Canuck Place. "Through our partnership with Langara Continuing Studies, our staff and volunteers are given exceptional opportunities to develop professionally. We are grateful for the opportunity the relationship with Langara has provided to strengthen organizational expertise, foster continual growth, and continue to be a leader in pediatric palliative care."
Thorpe added, "Our shared values of service to the community make for a great bond between our two organizations. On a personal note, I am truly awed by the amazing work the hospice volunteers do and very glad that we can provide this training that will help them acquire the tools they need to deliver this vital service."
About Canuck Place
Canuck Place Children's Hospice is British Columbia's pediatric palliative care provider. Over 600 newborns, children and teens with life-threatening illnesses and their families receive care from CPCH through outreach programs and two provincial hospice locations; Vancouver and Abbotsford. Services include clinical respite and family support, pain and symptom management, 24-hour phone consultation support and in-house clinical care, art and education, recreation therapy, grief and loss counselling and end-of-life care. Through the investment of the community, our talented team and our energetic volunteers who donate 23,000 hours of their time annually, we make a lasting difference in the lives of children and the families who love them.  For more information, please visit www.canuckplace.org.
About Langara College
Located in beautiful Vancouver, BC, Canada, Langara College provides University, Career, and Continuing Studies education to more than 21,000 students annually. With more than 1,700 courses and 130 programs, Langara's expansive academic breadth and depth allows students of all ages, backgrounds, and life stages to choose their own educational path. Langara is also known as house of teachings, a name given to it by the Musqueam people on whose unceded traditional territory the College is located.
Media contact
Carly Barrett
Communications Officer
604.323.5176
cbarrett@langara.bc.ca