May 5, 2016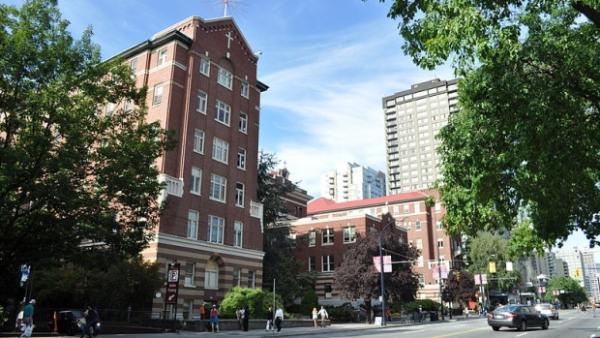 An article on Providence Health Care's (PHC) website recently mentioned how the organization, and in particular, the Mental Health ward at St. Paul's hospital, implemented the Langara Integrative Energy Healing program as part of their initiatives with considerable success.
Julie Campbell, a former clinical nurse leader at the Mental Health - Treatment and Evaluation Unit at St. Paul's Hospital, visited the Salem Hospital in Oregon recently. Accompanied by a group of PHC mental health staff, the site visit had aimed to learn some key tips and best practices from a hospital that had done a remarkable job of changing its ward's practice approach and improving its overall working environment.
From the visit, Julie returned home inspired and immediately started brainstorming with her colleagues on how to bring some of the successes they learned back to their own ward. Her group's open mindset and willingness to try new ideas, coupled with a chance encounter at a dinner, led to Julie discovering Langara's IEH program and its implementation into the ward's practice approach.
The result was a partnership that sees Langara students work with nurses to address stresses and factors that lead to burnout. Moreover, psychiatrists and social workers have also participated in this program and the results have shown "increased work satisfaction for staff and improved care for patients."
Read the full article on the PHC website and learn more about the Advanced Integrative Energy Healing program here.
About Langara
Located in beautiful Vancouver, B.C., Canada, Langara College provides University, Career, and Continuing Studies education to more than 21,000 students annually. With more than 1,700 courses and 130 programs, Langara's expansive academic breadth and depth allows students of all ages, backgrounds, and life stages to choose their own educational path. Langara is also known as house of teachings, a name given to it by the Musqueam people on whose unceded traditional territory the College is located.
Learn more.
Rolf Savella
Communications Officer
Langara College
604.323.5961
rsavella@langara.ca