Mar 7, 2016
Childhood friends Natasha Neale and Alice Bai had always imagined how great it would be to start a business together. But the aspiring entrepreneurs could have never imagined they'd be running two businesses at the same time.
As business partners, Alice and Natasha run a boutique bookkeeping service company called Note Bookkeeping, which caters to creative professionals and small businesses. In the same building, they run Little Mountain Shop, a pop-up rental space used by designers, artists, and brands that also acts as a storefront to Note Bookkeeping's back office. The set up allows them to manage both businesses without needing to be in two places at once.
Initially, they had no plans to start either business. Alice and Natasha were both interested in getting more experience in bookkeeping because the field was becoming a growing part of their roles at the companies they were working for.
After completing Langara's Professional Bookkeeper Certificate Program separately, they discovered from speaking to friends and contacts in the creative industries that there was a gap in the market, and it opened up the opportunity to start the new business.
"What we thought was just further education to apply to our jobs at the time actually ended up being a career change for both of us. We saw the need for a young, fresh, and modern bookkeeping service," Natasha said.
"There's a huge need for good bookkeepers in this city," Alice adds. "People tend to avoid doing their bookkeeping – it's generally seen as boring and overwhelming. We want to make it fun, fresh, and easy for our clients, and show them how painless it can be."
Visit Little Mountain Shop and Note Bookkeeping at 4386 Main Street in Vancouver and online at www.littlemountain.space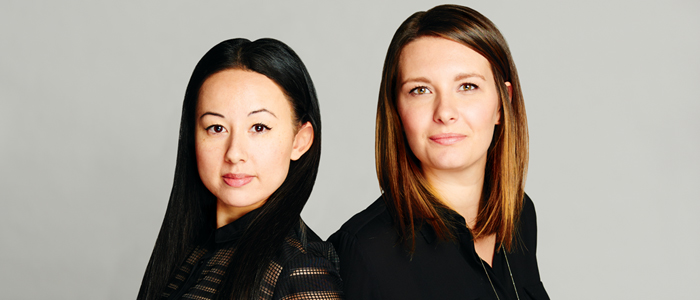 About Langara
Located in beautiful Vancouver, B.C., Canada, Langara College provides University, Career, and Continuing Studies education to more than 21,000 students annually. With more than 1,700 courses and 130 programs, Langara's expansive academic breadth and depth allows students of all ages, backgrounds, and life stages to choose their own educational path. Langara is also known as house of teachings, a name given to it by the Musqueam people on whose unceded traditional territory the College is located.
Learn more.
Rolf Savella
Communications Officer
Langara College
604.323.5961
rsavella@langara.ca