Jun 19, 2015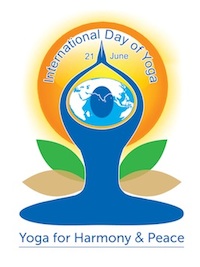 Vancouver, BC - On December 11, 2014, The United Nations declared June 21st International Day of Yoga (IDY). Signed by a record 175 member states, the proposal - submitted by India – was first introduced by Prime Minister Narendra Modi in his address during the opening of the 69th session of the General Assembly. The day aims to raise global awareness of the many benefits of practicing yoga.
An expected 192 countries will be celebrating IDY with special events, community gatherings, and spiritual celebrations. In India, and in New Delhi in particular, the celebration will feature a 35-minute public demonstration of poses by more than 35,000 government employees, students and other citizens. Preparations have been launched in all corners of the world from Norway to Singapore to Tanzania.
Here in Vancouver, Langara yoga instructor and program coordinator, Naseem Gulamhusein, will lead yoga workshops at the IDY celebration hosted by the Indo Canadian Socio Economic Association. The event, which is supported by the Indian Consulate General and various community organizations, business leaders and local yoga schools, is being held at the Hillel House in UBC, 6145 Student Union Boulevard, from 11am to 4pm and features lunch, networking sessions and a keynote speaker.
Guests are asked to register online for this free event. 
About Langara
Located in beautiful Vancouver, BC, Canada, Langara College provides University, Career, and Continuing Studies education to more than 21,000 students annually. With more than 1,700 courses and 130 programs, Langara's expansive academic breadth and depth allows students of all ages, backgrounds, and life stages to choose their own educational path.
Learn more.
Rolf Savella
Communications Officer
T 604.323.5961
rsavella@langara.bc.ca