Apr 21, 2015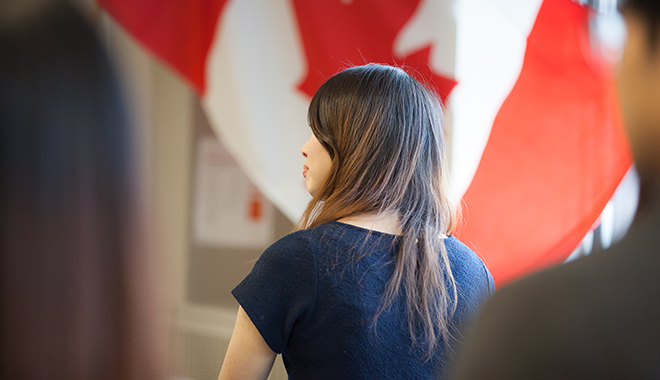 Vancouver, B.C. – Langara College Continuing Studies is a pre-approved third-party trainer for the Canada-B.C. Job Grant, a skills training program aimed at supporting the training of British Columbians for available jobs, and assisted by employers participating as partners and sharing the associated costs. Employers can receive up to 66% of the cost of training for current and future employees. Training can be a maximum of $15,000 per fiscal year per employee for eligibility for a maximum per employee grant of $10,000.
All individual courses and full-time programs are eligible for the Canada- B.C. Job Grant provided applications meet the Canada-B.C. Job Grant requirements. Langara Continuing Studies offers a rich and diverse range of lifelong learning opportunities and is the largest continuing studies department in the province. We offer approximately 800 courses and over 40 certificate programs.
If you have a group of people you would like to be trained together, the Manager of Custom Training will work with your organization to assess your training needs and customize the training to suit your employees and organization. The training can range from a one-day workshop to an in-depth program of ongoing training and instruction.
Who can apply?
Private employers, not-for-profits, and First Nations in B.C.
Employees must be at least 15 years old, a Canadian citizen or permanent resident or a protected person with a valid work permit.
Employers must have a job for the employee after the training.
What costs are eligible?
Tuition fees, mandatory student fees, fees for course materials/textbook or required software, and examination fees where applicable.
Courses must not be for personal interest.
Training must begin between April 1, 2015, to February 28, 2016, and must end within a 52-week period after the start date.
How do you apply?
Call us if you have questions about how to apply. Once the application is approved, we will help you register the students in their courses. Employers must complete a Participant Information Form and reimbursement package once training has started. As your training partner, Langara College will provide support through all phases of the application process.
FAQ's on the Canada-B.C. Job Grant are on the WorkBC website here.
Learn more.
Mark Dawson
Communications Officer, Communications & Marketing
T 604.323.5702
mdawson@langara.bc.ca
Phuoi-Linh To
Manager, Accounting Business & Technology
T 604.323.5982
pto@langara.bc.ca