Nov 19, 2013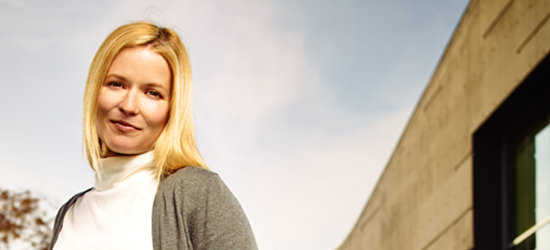 Vancouver, BC - For many, switching careers means finding new employment. But for Jill Shewfelt, enrolment in the Continuing Studies Advanced Project Management Certificate program enabled her to change roles within her company, the Whistler 2010 Sport Legacies Society. In the spring of 2013, Jill moved from being a Coordinator to a Project Manager.
With a background in payroll and bookkeeping, she was looking to take on more responsibility with her employer. Without the formal education, she was afraid that she wouldn't be considered for future opportunities. "I really wanted to become more valuable to the organization that I worked for and managing projects was a way in which I could move into other facets of the business." Jill knew that once she had the tools, processes, and education, she would prove capable of achieving project objectives and organizational goals given the right opportunity.
Researching various programs across Canada led her to Langara. "When I first decided to take a Project Management certificate my criteria included convenience, flexibility, length of program, price point, and quality of education. I narrowed down my selection to Langara with all of those requirements met and followed up my final decision with a visit to the program information session. I learned that I would meet the instructor of the program, Rob Clark, which was important to me. A great instructor can make or break both your experience and quality of learning."
Of course, taking on school and full-time work is challenging, but resuming her education was an empowering decision for Jill. "I felt that it was an investment in myself and I knew each time I entered the classroom, my employer and I would benefit," she says. Langara presents options to take the program in-class or online, and on a course-by-course basis, adding flexibility for those who need it. The other students in her cohort were also a large part of her positive classroom experience. "I made new friends, connections, and have a pile of hilarious memories from our classroom environment," says Jill.
Project management continues to inspire her work at the Whistler-based organization. "I enjoy progression, implementation, and improvement. You really get to see the outcome of your deliverables – there is a start and there is an end. You get to see where you started from, what you did to get there, evaluate the challenges along the way, and finally celebrate your achievements." Jill stresses that determination, dedication, and focus are the keys to being a successful student and working professional.
Read more about Advanced Project Management graduate Riz Rafiq here.
Photo: Adam Blasberg