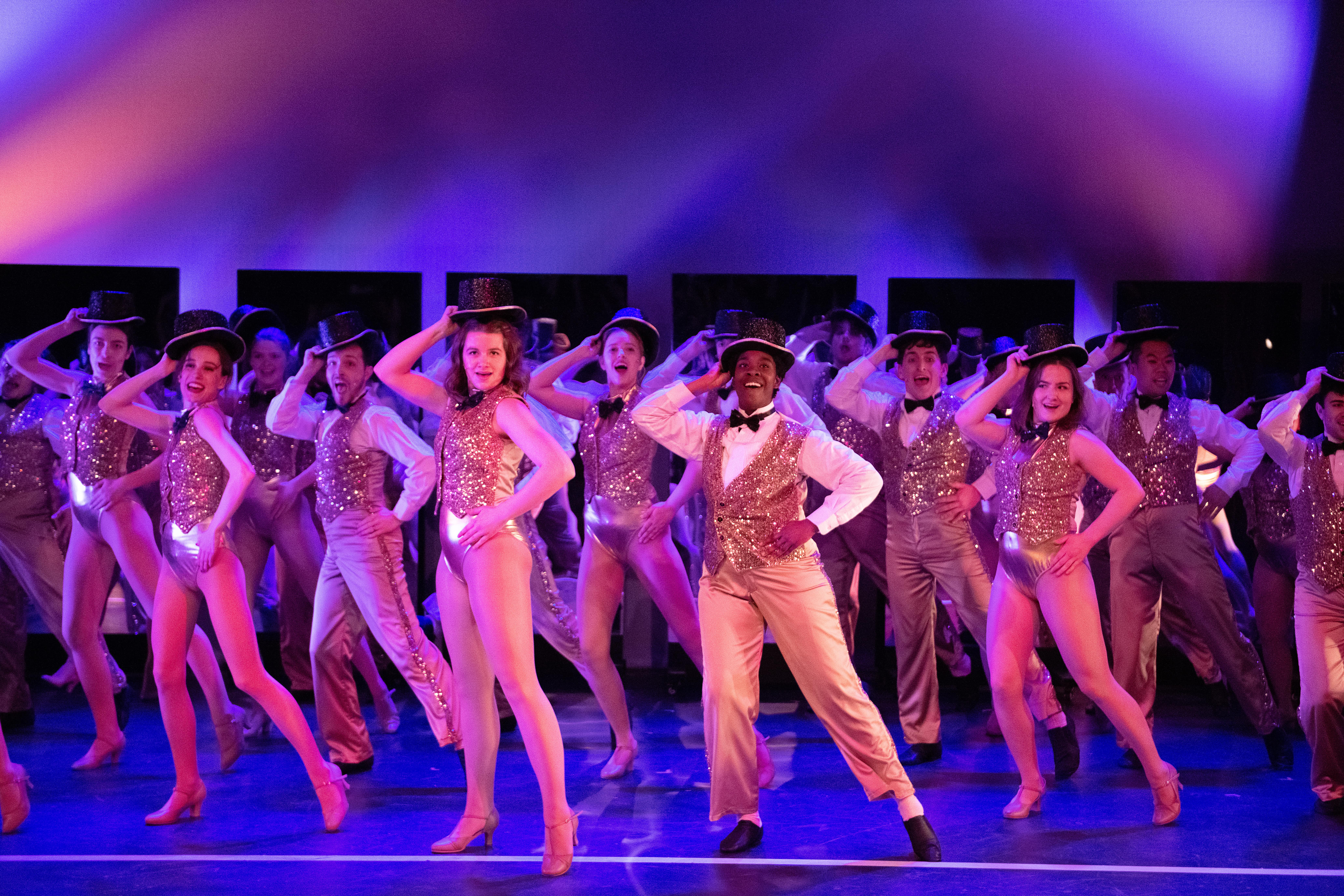 The cast of A Chorus Line (2023); Photo by Emily Cooper
Studio 58, with the support of the Langara College Foundation, established a fund to provide the extra supports needed to make our students' learning experiences come alive.  
This fund provides us with the ability to access much needed resources. It has allowed us to welcome the best theatre professionals and guest instructors through our productions and regular workshops. The ability to work alongside and be mentored by those working in the industry is priceless for our students. 
Funds raised have also been used to purchase much needed theatre equipment, costumes and enhanced production software. All of these make our students experience richer and more meaningful. 
Studio 58 and the students need your support. Please use the form below to make a donation today. 
Questions? Contact the the Langara College Foundation at foundation@langara.ca or call 604.323.5485.