SHOW-BY-SHOW: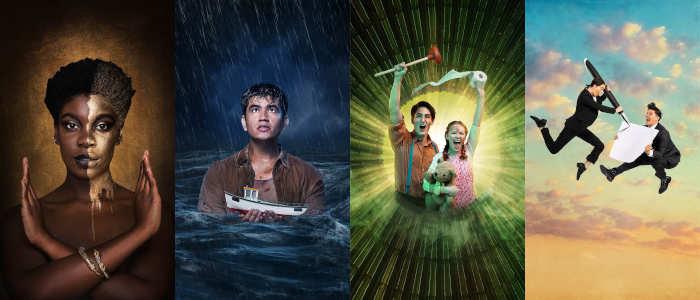 Studio 58 presents Season 54!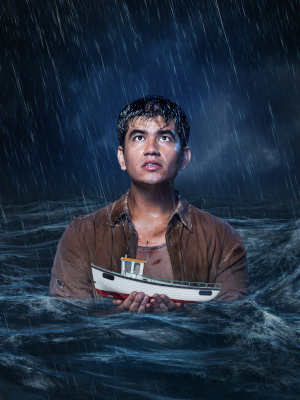 ANON(YMOUS)
by Naomi lizuka 
November 14–December 1, 2019
Directed by Carmen Aguirre
Set and prop design by Jessica Oostergo
Lighting design by Alan Brodie
Costume design by Mara Gottler
Composition and Musical Direction by Joelysa Pankanea
Choreography by Delia Brett
Video design by Candelario Andrade
Sound Design by Evan Rein
Acclaimed director, writer, actor, and graduate, Carmen Aguirre returns to Studio 58 to direct Anon(ymous), a timely and imaginative retelling of Homer's epic poem The Odyssey.
Iizuka's Odysseus is a young refugee named Anon, who travels the United States in search of his disappeared mother. Far away from home and constantly skirting danger, he encounters a wide variety of people and creatures including a murderous butcher, a fantastical stiletto-wearing bird, and a salacious truck driver. It's those who offer kindness and hope—an immigrant family, a chorus of refugees, and a surfing goddess, that allow him to stay strong in his resolve to reunite with his family.
Aguirre says, "This play is an ode to refugees everywhere, and a compelling exploration of the question: what defines home? I am overjoyed that Kathryn Shaw approached me to direct this moving piece and am eager to tackle a modern adaptation of an ancient story that is so relevant today. Epic, intimate, whimsical, poetic, horrifying, and funny, the plays biggest draw is that it spotlights the invisible brown work force of North America."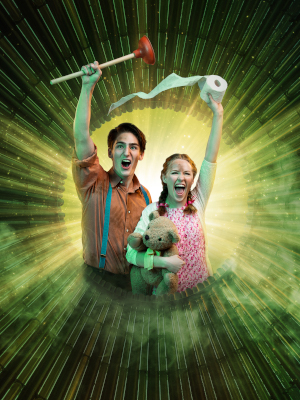 URINETOWN, THE MUSICAL
January 30 - February 16, 2020
Book and lyrics by Greg Kotis  |  Music and lyrics by Mark Hollmann  
Directed by Courtenay Dobbie
Musical Director–Diane Speirs
Choreographer–Julie Tomaino
Set and Props Design–Yvan Morissette 
Costume Design–Elizabeth Wellwood
Lighting Design–Andrew Pye

Musicals operate on a high emotional plain; their larger-than-life physical and vocal style vibrate in our blood, guts, and bones making for visceral theatrical experiences. Urinetown, The Musical, does this and then some. It embraces the showmanship of the art form as well as political and social agenda. It is satirical, cheeky, and self-aware in exploring themes of capitalist greed, social uprising, environmental catastrophes, love and fear, and is perhaps more relevant today than when it premiered Off-Broadway 18 years ago. I am thrilled to be back directing at Studio 58 and a part of such a dynamic artistic season.
– Courtenay Dobbie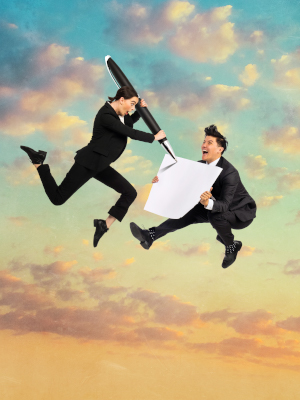 FOURPLAY: NEW WORK BY EXCITED WRITERS
In Repertory March 25–April 5, 2020
Set and Prop Design – Jennifer Stewart

FourPlay: New Work by Excited Writers continues a Studio 58 tradition. This year marks the 13th mounting of this popular festival of one-act plays, featuring original work by Studio 58 students and recent graduates, once again under the tutelage of award-winning playwright Aaron Bushkowsky. In two exciting programs, directed by four of BC's best directors, the playwrights delve into contemporary themes with a sharp eye and fresh voice.

RISKY NIGHTS #2
February 10–16, 2020

@Studio58LangaraCollege


Tickets on sale www.ticketstonight.ca or 604.684.2787
Photos by Emily Cooper.