SHOW-BY-SHOW: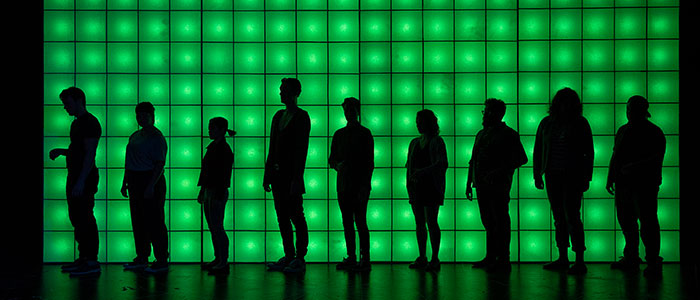 Studio 58 presents Season 54!

ANTONY AND CLEOPATRA
by William Shakespeare
September 26–October 13, 2019
Directed by Cameron Mackenzie
Set and Prop Design by Lauchlin Johnson
Costume Design by Sydney Cavanagh
Lighting Design by Jergus Oprsal
Sound Design by Heather Kemski

ANON(YMOUS)
by Naomi lizuka 
November 14–December 1, 2019
Directed by Carmen Aguirre
Lighting Design Alan Brodie
Video Design by Candelario Andrade

URINETOWN
by Mark Hollmann and Greg Kotis 
January 30–February 16, 2020
Directed by Courtenay Dobbie

FOURPLAY: NEW WORK BY EXCITED WRITERS
March 25–April 5, 2020

RISKY NIGHTS #1
October 7–13, 2019

RISKY NIGHTS #2
February 10–16, 2020

@Studio58LangaraCollege


Tickets on sale www.ticketstonight.ca or 604.684.2787
Photo by Emily Cooper. The cast of Incognito Mode (2018).