SHOW-BY-SHOW: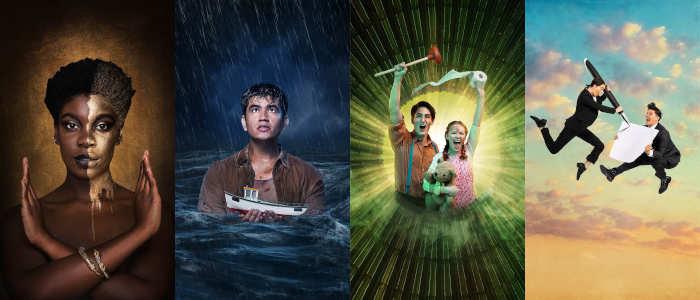 Studio 58 presents Season 54!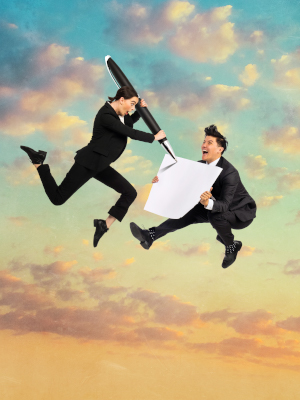 FOURPLAY: NEW WORK BY EXCITED WRITERS
In Repertory March 25–April 5, 2020
**Based on recommendations by the Provincial Health Officer and BC Centre for Disease Control (BCCDC), Langara College has cancelled or postponed a number of events on campus. Studio 58 has made the decision to cancel the production of FourPlay. The health and safety of our students, patrons, faculty, and staff is of the utmost importance. All patrons who have already purchased tickets will be automatically refunded within 7–10 business days. We know this is a difficult time for many, but we ask that you consider supporting arts workers in whatever way you can, whether that be through donationrs to arts organizations or watching online events. For Langara Colege's latest updates, please visit langara.ca/covid-19. Thank you for your understanding and support during this extraordinary time.  
FourPlay: New Work by Excited Writers continues a Studio 58 tradition. This year marks the 13th mounting of this popular festival of one-act plays, featuring original work by Studio 58 students and recent graduates, once again under the tutelage of award-winning playwright Aaron Bushkowsky. In two exciting programs, directed by four of BC's best directors, the playwrights delve into contemporary themes with a sharp eye and fresh voice.
ADVISORY: Theatrical devices such as strobe lighting, water-based fog and haze, mature content, and strong language may occur in our productions. Please contact our Communications Manager at 604.323.5652 for more information. 
PROGRAM A
Snowflakes
By Gaia Chernushenko | Directed by Sarah Rodgers
In this delightful comedy the keen parents of the Westdale Primary Parent Involvement Committee debate everything from renaming the Christmas Pageant, to disposable coffee cups, to gluten-free snacks. When an unexpected participant shows up, the meeting turns topsy-turvy as he throws his ideas into the mix too.
A Life Sentence
By Jarred Stephen Meek | Directed by Amiel Gladstone
When Gwen reveals the uncomfortable truth about her childhood it shatters expectations and threatens to divide her family irrevocably. A deeply personal and unflinching account of a young woman's struggle for justice against her oppressor. 
Audience Advisory: contains descriptions of sexual abuse
PROGRAM B
The Radium Girls
By Sierra Haynes | Directed by Tetsuro Shigematsu with Susan Miyagishima
The year is 1922. Three aspiring young women have just begun coveted positions at the new Radium Dial Company. After falling mysteriously ill, they embark on a fatal race against time fighting corporate bigwigs for justice. With an original score composed for piano and violin, the play illuminates the women's courage at the centre of the burgeoning battle for workers' rights.
Surrender
By Jessie Liang | Directed by Melissa Oei
A group of twenty-somethings navigate life, transitions, and friendship in the face of unimaginable loss. This witty and acerbic coming-of-age tale is an exploration of the different ways we deal with grief, together and apart.
Dramaturgy by Aaron Bushkowsky | Set design by Jennifer Stewart | Costume design by Alaia Hamer | Lighting design by Brad Trenaman | Sound design by Evan Rein
Photos & artwork  by Emily Cooper.