SHOW-BY-SHOW:

---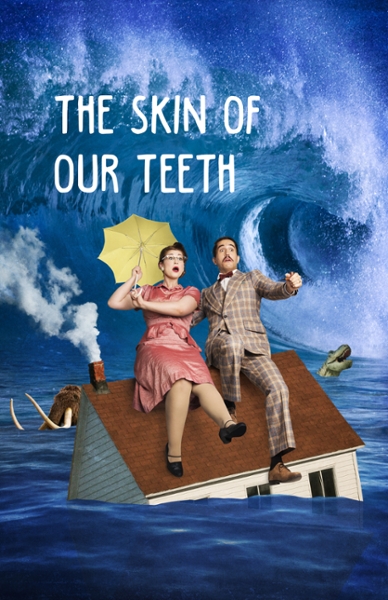 THE SKIN OF OUR TEETH
by Thornton Wilder


SUPPORTED BY THE THEATRE ARTS ADVISORY COMMITTEE
February 1 ­‐ 18, 2018
Directed by Sarah Rodgers
Set Design by David Roberts
Costume Design by Sheila White
Lighting Design by Itai Erdal
---
Thornton Wilder won three Pulitzers — the only author to win for a novel, The Bridge of San Luis Rey, and two plays, Our Town and The Skin of Our Teeth, which was written just before America entered WWII. The play is about fortitude and the fate of humanity. The Skin of Our Teeth takes place in a prehistoric world and the New Jersey suburbs. The Antrobus family – George and Maggie, their children, Gladys and Henry, Sabina, a maid who is also George's mistress, and their pet dinosaur and Woolly Mammoth – survive flood, fire, wars, pestilence, the ice age and the black pox. Combining tragedy with comedy, wit, intelligence and imagination, the play, as Francis Fergusson wrote, is a "marriage of Plato and Groucho Marx."
---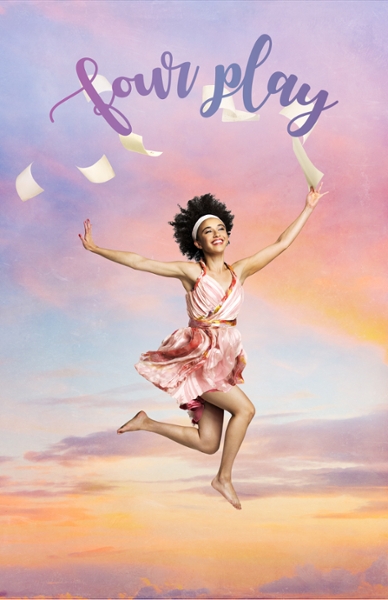 FOURPLAY
New Work by Excited Writers
SUPPORTED BY GEORGE STEPHENSON
INSTITUTIONALIZED by Kelsey Wavey
IRREGARDLESS, THE MUSICAL by David Johnston
SOMEWHERE ELSE by Matthias Falvai
CHIMERA by Heather Barr and Lili Robinson
March 14 - 25, 2018
Dramaturgy by Aaron Bushkowsky
Set Design by Shizuka Kai
Costume Design by Melissa McCowell
Lighting Design by Keagan Elrick
---
This year marks the 12th mounting of this popular festival of one-­‐act plays, featuring 4 new scripts by current students and graduates, once again under the tutelage of award-­‐winning playwright Aaron Bushkowsky. In two exciting programs, directed by four of BC's best directors, the playwrights delve into contemporary themes with a sharp eye and fresh voice.
---
RISKY NIGHTS SERIES
Now in its 18th season, the Risky Nights Series is designed as a bridge between classroom work and main stage productions. At the conclusion of their second year of training, students have an invaluable opportunity to create every aspect of an original theatre piece from start to finish with a professional director, and perform it for an intimate audience.
THE *ORN PROJECT

March 19 – 25, 2018
Directed by Marcus Youssef and Chelsea Haberlin
A project in association with Neworld Theatre
Produced in conjunction with the Social Sciences and Humanities Research Council (SSHRC) research project A Multi-Sector Partnership to Investigate and Develop Policy and Practice Models to Dismantle "Rape Culture" in Universities. The production is an investigation into the influence of contentious web content on today's young people.
---
For tickets to Risky Nights call the Studio 58 Box Office Information Line: 604.323.5227