SHOW-BY-SHOW:

---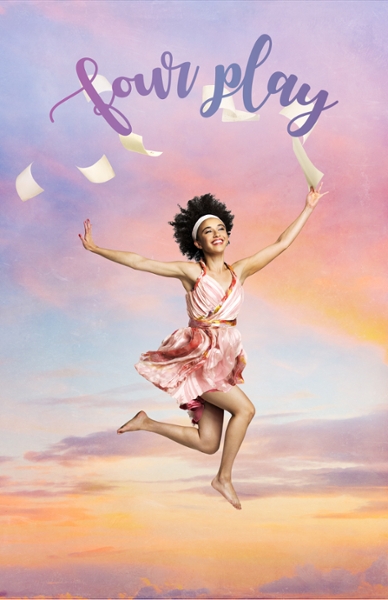 FourPlay:
New Work by Excited Writers
SUPPORTED BY GEORGE STEPHENSON
In Repertory
March 14–25, 2018
Program A
INSTITUTIONALIZED by Kelsey Kanatan Wavey
Directed by Deneh'Cho Thompson
CHIMERA by Heather Barr and Lili Robinson
Directed by C.E. Gatchalian
Program B
FREEDOM '56 by Matthias Falvai
Directed by Fay Nass
AIN'T: THE MUSICAL by David Johnston and Erik Gow
Directed and Choreographed by Kayla Dunbar
Dramaturgy by Aaron Bushkowsky
Set Design by Shizuka Kai
Costume Design by Melissa McCowell
Lighting Design by Keagan Elrick
---
This year marks the 12th mounting of this popular festival of one-­‐act plays, featuring 4 new scripts by current students and graduates, once again under the tutelage of award-­‐winning playwright Aaron Bushkowsky. In two exciting programs, directed by four of BC's best directors, the playwrights delve into contemporary themes with a sharp eye and fresh voice.
"This year's FourPlay offers us four diverse and challenging plays: a harrowing story of Soviet occupation of Hungary, a funny musical about the word "ain't", a play about a First Nations family coping with prejudice and disconnection, and a modern-day story about gender identity and sexual awakening with fries on the side. These pieces have something for everybody and show great potential. Congratulations to our first-time playwrights. Have fun and play!"
–Aaron Bushkowsky
Warning – Adult subject matter and language. Not suitable for children.
---
RISKY NIGHTS SERIES
Now in its 18th season, the Risky Nights Series is designed as a bridge between classroom work and main stage productions. At the conclusion of their second year of training, students have an invaluable opportunity to create every aspect of an original theatre piece from start to finish with a professional director, and perform it for an intimate audience.
Photo credit Erin Palm
Studio 58, Langara College and Neworld Theatre present
A RISKY NIGHTS PRODUCTION
The P*rn Project
A generational exploration of pornography in the digital age
Directed by Marcus Youssef and Chelsea Haberlin
Created & performed by the 4th Term Students of Studio 58
March 19–25, 2018
In collaboration with Studio 58/Langara College's Risky Nights Series, Neworld Theatre is developing a new work that asks, "What does it mean to have grown up with the internet and readily available representations of sexuality?". In this workshop performance, Neworld collaborates with Studio 58's fourth term students to explore the personal, social, and ideological consequences of growing up as part of the first generation with unfettered and on-demand access to internet pornography.
Produced by Studio 58/Langara College and Neworld Theatre in conjunction with the Social Sciences and Humanities Research Council (SSHRC) research project, IMPACTS: Collaborations to Address Sexual Violence on Campus.
Co-Sexual Health Educators - Kristen Gilbert and Kenji Maeda
Featuring Danny Bristol, Angela Chu, Paige Fraser, Moe Golkar, Julia Munčs, Erin Palm, Hannah Pearson, Solomon Rise, Ella Storey, Dan Swain & Kelsey Kanatan Wavey.
Monday - Saturday @ 8:15pm / Sunday @ 3:15pm
S032, Student Union Building
Langara College, 100 W. 49th Avenue, Vancouver, BC, V5Y 2Z6.
Admission by donation | Reservations are recommended
#Studio58Season52 #ComingSoon58
WARNING: This project contains coarse language, explicit sexual content, depiction of sexual violence, and is recommended for audiences aged 16 and older.
---
For tickets to Risky Nights call the Studio 58 Box Office Information Line: 604.323.5227