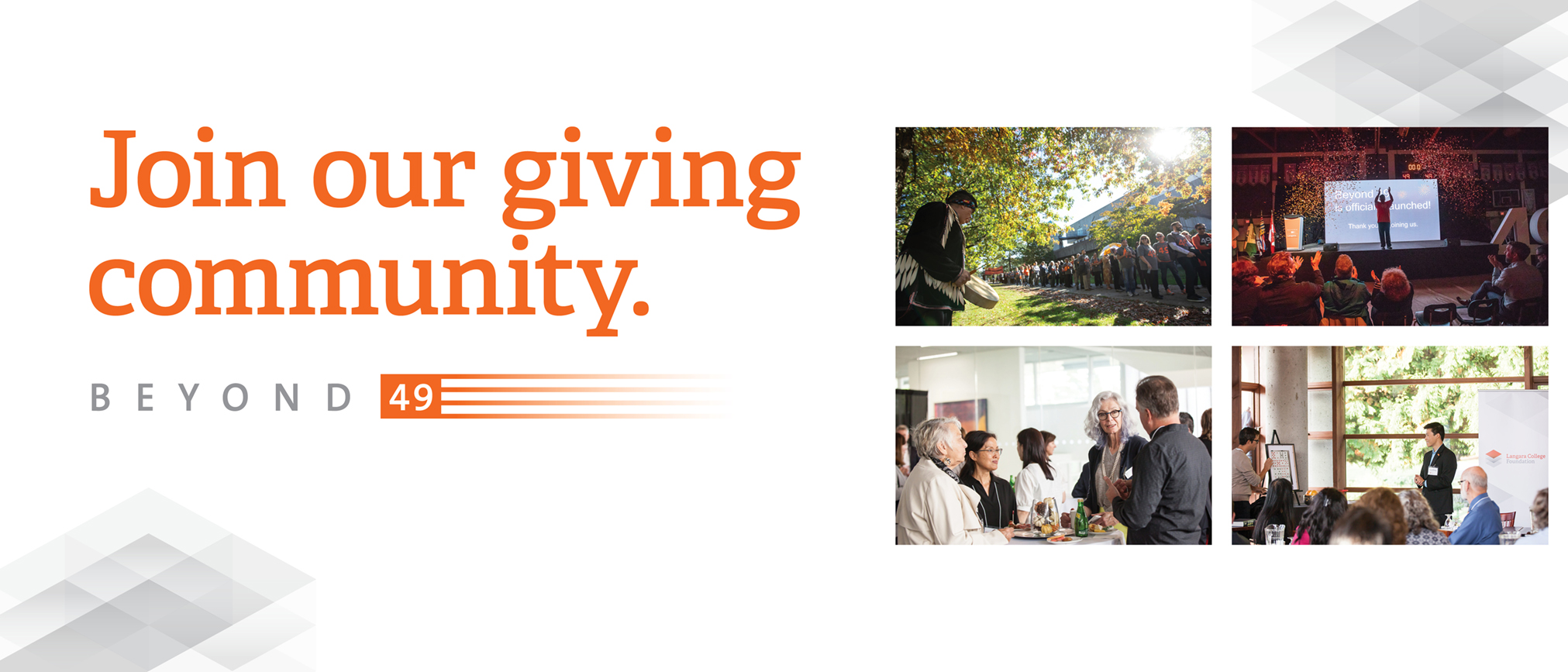 Our employees help make Langara extraordinary every day. 
Beyond a remarkable place to study, Langara is a thriving community of devoted educators, staff, and students. Every day, our community works together to create an environment that allows our students to grow in confidence, recognize the opportunities ahead, and realize their potential. We've been doing it for 49 years and we'll continue for the next 49. 
From the success of our annual Support Our Students (SOS) celebration to the many scholarships created by our employees, the spirit of giving is alive at Langara. Your dedication, passion and support makes Langara extraordinary. Thanks to you, our students go on to do amazing things. And you help them succeed.
Our employee giving community continues to grow each year. Learn why your colleagues chose to become a donor.
In 2018, Langara employees helped to raise over $215,000 (after matching) for valuable scholarships, bursaries, and projects that help ensure that every student has the support they need on their educational journey. Learn more about the impact of employee giving in 2018. 
Join our employee giving program and help deserving students achieve their dreams. Together, we have the power to change our students' lives.