In 2022, employees donated an incredible $225,000 after matching. These funds help support students like Rohan, who left his home and family to come to Canada looking for better opportunities.  

It's Support our Students (SOS) Month!  
For over 20 years, the College has dedicated SOS month to recognizing and celebrating our employee-giving community. This May we honour Langara faculty and staff for being a pillar of support for our students.
The vision of SOS is to unite, inspire, and engage the entire Langara community to ensure every student has the support they need, both in and out of the classroom, to complete their educational journey and realize their potential. You're invited to join our giving community by becoming a monthly donor or making a one-time donation. All donations made by employees in 2023, will be matched by the College. Find out more about employee giving here.
You're Invited!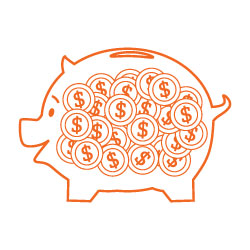 We invite you to join us in honouring our incredible employee giving community and recognizing all 2023 Golden Apple recipients. Recipients can come and pick up their Golden Apples, take some photos, grab some delicious apple pie and spend time with their colleagues.
SOS Party 
Date: May 30
Time: 12:30 pm - 2:00 pm 
Location: T-Gallery
RSVP today and let us know you're coming!
Golden Apples
Don't forget to pay for your Golden Apples! You can make your payment here.