Bruce Hurst
Board Chair, Foundation Board of Directors
Bruce Hurst is one of the founding shareholders of Reid Hurst Nagy Inc., Certified General  Accountants. His extensive experience in managing and directing many of RHN's Not-For-Profit audit engagements as well as small enterprise advisory services. He has also served on a number of committees for CGA-BC and on the CGA Canada Board of Directors. He served as CGA Canada's auditor for 5 years. Outside the office, Bruce has been an active volunteer for the First Aid Ski Patrol for over 30 years and was presented the Harold Clarke Award in 2005 from CGA-BC for his continued volunteer efforts and contributions to the community. Bruce is a Langara grad from the Finance & Investment Diploma (1975) and received Langara's Outstanding Alumni Awards, in 2011.
---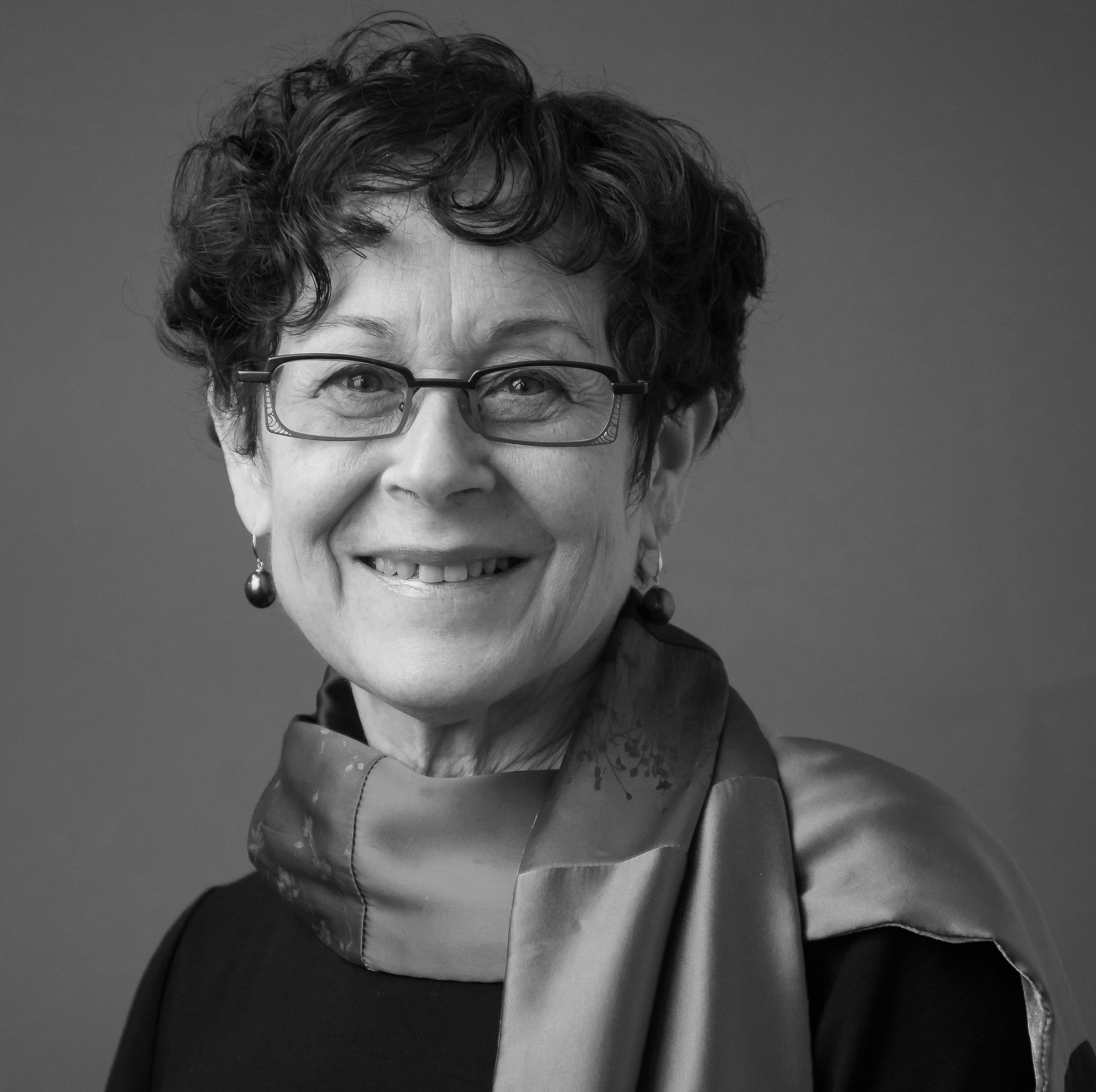 Mary Lynn Baum
Member – Langara College Foundation Board
Mary Lynn has a background in education policy, governance, and the arts. A founding member of the Gifted Children's Association of BC, she was a long-time representative to the Vancouver School Board's District Gifted and Talented Advisory Committee and the VSB/UBC/Ministry of Education Transition Program. Professionally, she currently provides clinical assistance with aspects of psychoeducational assessment to psychologists in private practice. For 8 years, from 2010 through 2017, Mary Lynn served as a trustee on the Vancouver Public Library Board, including three years as Chair of the Board. Her extensive history of volunteerism was recognized in 2015 with the City of Vancouver's Award for Excellence (Civic Volunteer) and in 2017 with a nomination for a Woman of Distinction award. Mary Lynn also has a background in the performing arts, having formerly taught at Pacific Ballet Theatre School and served on the board of Theatre Terrific Society; she is now a member of the dance performance group, Razzmatap.
---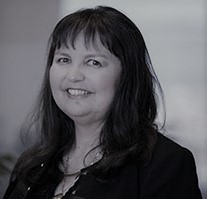 Charlene Taylor
Member – Langara College Foundation Board
Charlene is a trailblazer. She has had many firsts in her career. Charlene is the first Indigenous woman to hold the title of director at the Office of the Auditor General of Canada and the first female internal auditor hired at West Coast Energy. She is the first Indigenous person to earn the Chartered Accountants (CA) designation in BC and the first Indigenous woman in Canada. In 2011, Charlene received the prestigious Fellow Chartered Accountant (FCA) designation. In her role with the Auditor General of Canada, she worked on a number of high-profile performance reports, many of which have contributed to changes in the areas of education and child and family services, applying her experience and knowledge to benefit her First Nation culture. Charlene credits much of her success to her strong connection to her culture and family and continues to participate in cultural sharing events and potlatches. Charlene graduated from the Arts & Science program at Langara in 1979 and received the Outstanding Alumni Awards in 2019.
---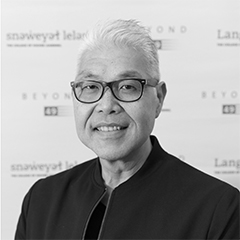 Stephen Lee
Member, Foundation Board of Directors
Stephen Lee has a strong connection to Langara. After starting his post-secondary education at Langara, Stephen went on to earn his CPA, CMA and subsequently was honoured with the FCPA, FCMA designation in 2009. Stephen is the CEO of Musqueam Capital Corporation. Musqueam Capital Corporation is a wholly owned entity of Musqueam Indian Band and was formed to manage and develop the Band's business assets and key land holdings. Stephen's past experience spans 25 years in senior leadership roles in a variety of private and public companies. In addition to serving on other boards and committees, he is a past Chair of the CMABC Board. Stephen is also an adjunct professor for UBC's Masters of Health Administration program. He was also a facilitator for the CMA Executive Strategic Leadership Program. While at Langara, Stephen met his wife Carol, and they now have three daughters together.
---

Alec Maclean
Member, Foundation Board of Directors
Alec Maclean is the Vice President & Investment Counsellor of RBC Phillips, Hager & North Investment Counsel Inc. and has worked in the financial services and investment industry since 1997. Prior to joining RBC Wealth Management – PH&N Investment Counsel, Alec worked with RBC in Commercial Banking. He has also worked in the accounting and finance department of a major shipping company in the United Kingdom and has also worked in Japan. Alec holds the Chartered Financial Analyst (CFA) designation and is a member of the Chartered Financial Analysts Institute and an Economics degree from the University of Victoria.
---

Kevin Price
Member, Foundation Board of Directors
Kevin Price is general counsel and corporate secretary for Methanex Corporation. Since joining the company, he has held various positions within the company, including a two-year assignment as the regional general counsel (South America) as well as the primary internal legal resource for the Egyptian methanol project. Previously, he was a partner at the law firm Fasken Martineau practicing corporate law. Kevin holds a Bachelor of Arts from Carleton University, Master of Arts (specializing in Economics) from the University of Toronto, and a Bachelor of Laws from the University of British Columbia. 
---

Jas Sandhu
Member, Foundation Board of Directors
President and Founder, Brixton Properties
Previous to his role with Brixton Properties, Jas worked with Colliers International as Vice President and National Leaders, Canada India Client Services.  Prior to this, he was a Real Estate Development Consultant, International Trade Consultant and a member of the Prime Minister's Team Canada Mission to India.As a recipient of the Queen Elizabeth II Diamond Jubilee Medal for Community Achievement, Jas has strong community ties and is a well-respected contributor to a number of community organizations. He is a member of Simon Fraser University - India Advisory Council; member of the City of Surrey's Development Advisory Committee; and Advisor to the Canada India Business Council (CIBC). He serves as Vice-President of the Association of South Asian Professionals – BC (ASAP); and served as President and is currently a Board member of The Indus Entrepreneurs (TIE). Jas was also Chair on the Langara College Board of Governors. 
---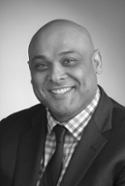 Yusuf Varachia
Member – Langara College Foundation Board
Yusuf Varachia has over 15 years of experience working in the Canadian educational sector. He joined Langara College as the Vice President, External in February 2020 to lead the College's diverse external portfolio. Prior to joining Langara, he was the Director, Global Engagement at Simon Fraser University. In that position, he was responsible for promoting and enhancing SFU's profile domestically and internationally through the strategic management of SFU's international partnerships, international visitors, and local diplomatic corps. He also has extensive experience managing international and domestic student recruitment at SFU. Before joining SFU, Yusuf worked in Student Services at the University of British Columbia. Prior to moving to Vancouver, he was a teacher for the Toronto District School Board. Throughout his career, Yusuf has developed programs designed to recruit and retain diverse student populations and has worked to ensure that they are represented within educational institutions. Yusuf holds a Master of Education degree from Simon Fraser University, a Bachelor of Education degree from OISE/University of Toronto, and a Bachelor of Arts degree from McMaster University.