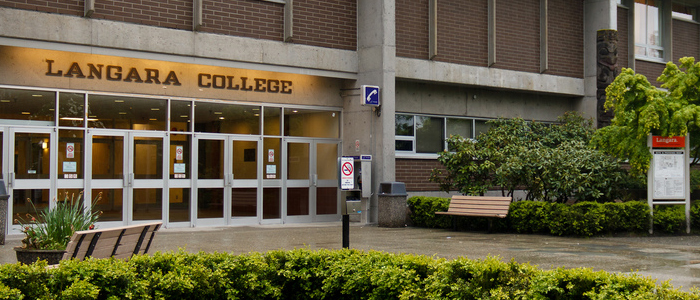 Who we are:
The Langara College Foundation (The Foundation) is Langara College's partner, collaborator, and connector in all of its advancement activities. The Foundation, through an integrated advancement strategy, brings fundraising and alumni relations under one portfolio. We partner with the College to increase the engagement of potential, current, and future students; faculty and staff; as well as external stakeholders.
The Foundation is an independent legal entity and registered charity with the Canada Revenue Agency. Established in 2013, the Foundation is led by a volunteer board of directors who sets the strategy for the Foundation and is supported administratively by Langara College.
Check out our Strategic Action Plan 2016 - 2018
What we do:
The primary function of the Foundation is to financially support the College through fundraising initiatives and receiving of gifts.  All engagement, fundraising and stewardship activities must be directly related to the various purposes of the College and must align with the priorities set by the College.
The relationship between the College and the Foundation is one that strikes a balance between autonomy and control.  The Foundation is a service hub and collaborative network that supports all advancement activities through joint strategies and goals, with measurable outcomes.
The College and the Foundation work closely together to determine program needs and engage in and support fundraising initiatives.
The Foundation, in addition to following its own mission and vision, will establish policies and practices, which always align with and support the College's mission, vision, and values.  
The Foundation builds sustainable and mutually beneficial partnerships with all key stakeholders.  This work involves close collaboration and cooperation between the Foundation and the College through three key strategies:
Engagement and Stewardship  – lead the development of institution-wide relationships with all our key stakeholders and/or community groups with a direct focus on engaging alumni, and cultivating donors and other key partners
Building Community  – increase awareness of the Foundation and its programs; and to recognize, and celebrate internal and external successes of key stakeholders 
Fundraising – identify and build relationships in support of priority programs and projects as agreed upon mutually between the Foundation and the College.