Langara alumni are outstanding and we want the whole world to know. Each fall, the Langara community comes together to honour the best of the best at our Outstanding Alumni Awards (OAA). The Awards celebrate the amazing contribution our alumni are making to their profession, Langara, and the society-at-large. 
2018 Outstanding Alumni and Rising Star Nominations now open
If you know of an outstanding alum or rising star, we want to hear from you. Submit your nomination online before Friday, March 2 2018 for consideration for the 2018 awards.
We are seeking nominations for two categories:
Outstanding Alumni Award 
Recognizes alumni who have made a mark in their careers, public service, community service, athletics, arts and culture or the academic field. Previous winners include Wendy Long, Colin Mochrie, Sam Sullivan, and Marcie Flamand.
Rising Star Award
A new award, the Rising Star recognizes an alum who is early in their career but making an impact. Nominees should have completed their studies at Langara up to 10 years ago.
2017 Outstanding Alumni Award recipients
In 2017, we celebrated one of Canada's first female sports reporters, a renown figurative sculptor, world-class humanitarian, and a bright young entrepreneur. Photos from this year's 2017 Outstanding Alumni Awards reception are now available on Flickr. 
Wendy Long 
Journalism (1981)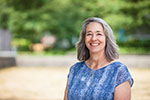 Wendy is a true trailblazer. Wendy became the first female full-time sports reporter at the Vancouver Sun in 1985 - one of only four female sportswriters in Canada at that time. 
Watch our interview with Wendy
David Robinson
Fine Arts (1985)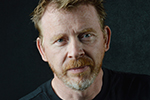 David is one of Canada's finest figurative sculptors and has created a portfolio of stunning private and public works. 
Watch our interview with David
Letitia Rose
Nursing (2005)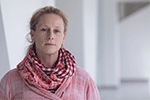 Letitia is a world-class humanitarian. Letitia joined Doctors without Borders in 2009 and has since become one of the organization's most experienced public health nurses. 
Watch our interview with Letitia. 
Rising Star - Brittany Whitmore
Business Administration (2014)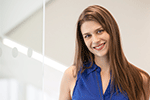 Brittany is one of Vancouver's bright young entrepreneurs. Brittany is a public relations professional and founder of Exvera Communications and TEDxGastownWomen. 
Watch our interview with Brittany. 
Wendy, David, Letitia, and Brittany join an exceptional list of past Outstanding Alumni Award winners. For more information about the Outstanding Alumni Awards, contact alumni@langara.ca.