Our Langarans are amazing. They support our students and community every day. They volunteer as guest speakers, advisory committees, employers, donors, and mentors. Langarans are known for their kindness, generosity and most importantly their sense of community. We want to recognize alumni contributions and celebrate their impact at Langara. 
Thank you, Langarans! You supported us this past year and made a difference to our students during their academic journey.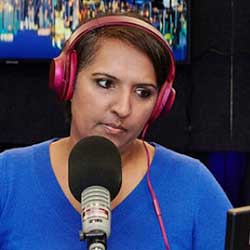 Simi Sara
Diploma in Journalism (1993)
The one piece of advice I would give to Langarans in the 2021 graduating class is - don't compare yourself to anyone else and how they are doing. You are on your own journey and you will discover your path in your own way. Don't judge yourself based on what others might or might not be doing or decide you need to change because of what you see others doing. The world is tough enough out there without bringing that upon yourself. Never stop learning and doing what you want to do, and you will end up where you are meant to be.
Marc Rizzardo
University Transfer
To the 2021 Graduating Students of Langara College
You have just navigated through one of the most transitional, unpredictable years anyone has ever seen, and yokkework. This may be the start of a new career, the jumping-off point to another program to further your education or taking a break before you launch into something new and exciting.
I hope you take the time to smell the roses. You have already shown that you have good time management. You have gone to school, probably had a part-time job, participated in an activity that kept you active and still kept in touch with your circle of friends. It is times like we are in now when you realize how important family and friends are. Years from now, it is hoped you can still call those same friends and recall the great memories you have of the time together.
When I was in my second year at UBC I took a Growth and Development course in Physical Education. The prof and I became friends and he asked if I was interested in coaching a local soccer team with him. We ended coaching that team together for 10 years. The prof ended being my supervisor when I did my Masters degree. We have remained close friends for over 40 years. That friend recently passed away. I will always cherish the times and laughs we had together.
When I first coached Langara College men's soccer team in 1986, my first captain was a true leader. He went onto the VPD and now is the head of homicide in the VPD. He is set to retire. He remains a good friend to this day.
Make sure you always use your time management so that you not only study, but are able to stay connected with friends, because those friends could very well be there 40 years from now. Use the knowledge you have gained and make a difference. If an organization needs someone to volunteer to complete a project, put your hand up and be involved. Enjoy your surroundings to make sure your contribution counts. Make a difference! Be a leader!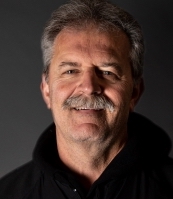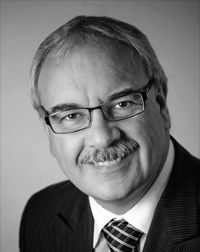 Bruce Hurst
Diploma in Accounting, Finance and Investment (1975)
In my established career as a professional accountant, I have always taken pride in the skills and training I have received and that all started with Langara. Many successful careers are founded on high-quality training and a mindset to continue learning throughout your career. However, your career and education are not complete unless you find ways to give back. One of the most rewarding components of a career is volunteering and mentoring others just as you will be mentored.
I wish all the graduates every success for the future. You are off to a good start with your Langara education.
Mike Lee
BBA: Marketing Management (2006)
My education at Langara College opened up many great work opportunities and I have been fortunate to work at amazing companies like Electronic Arts (EA), Project 2050 (Marketing Agency), Microsoft (Xbox), and Unity Technologies.
I highly recommend the Co-operative Education program. It helped me learn about resume building, interviewing, and also what jobs and career paths I was interested. It's easier to know what jobs you aren't interested in and sometimes you need to try them first to find that out. But always bring a positive outlook to any job you have and look for the skills and work experience that can bring to the next job. Always be a student.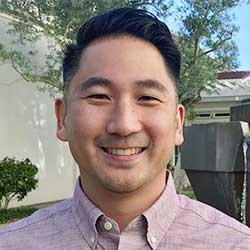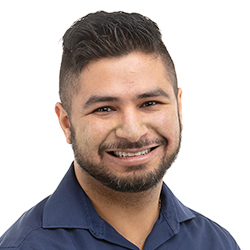 Gagandeep Saini
PDD - Business Administration (2019)
As Dawn Clarke said, "Being open to new things, preparation, planning, networking & a sprinkle of luck are key to success". Make sure you understand your mental health and ask for help if things are not going in your favor. Opportunities are there for people who understand their value and know how to hustle. With the world moving more and more online, lets not forget the importance of that personal touch and keep building our network and community together.
Lindsay Vermeulen
Publishing (2015)
The connections you make during your time at Langara are just as important as the information you'll learn. Get to know your classmates; help each other; look out for each other. Make sure to keep in touch after you graduate! This network of friends in similar fields will become an incredible resource as you begin your career.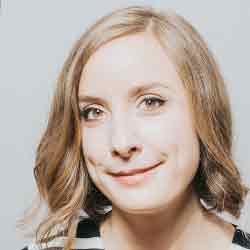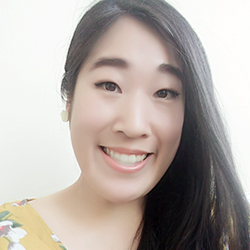 Emily Chan
Physical Education/Psychology (1994)
Get a mentor and make sure the mentorship dynamics work for you! Don't be afraid of talking about your goals and interests as people are genuinely interested in helping you succeed. If you're not overprepared, you're underprepared or not fully passionate about the opportunity in front of you. Lastly, don't be afraid of trying out different roles and industries when you first start your career so you can expand your own understanding of yourself and where you see yourself specializing in the future.
Cameron Dempsey
Physical Education/Psychology (1994)
Dear Langara College Graduates of 2021,
Let me begin by saying that it is a true pleasure having the opportunity to say a few words today in your honor. Congratulations to you and your family for your well-deserved graduation and for this great achievement in your life. Your dedication, passion, and care for learning and growth, is a great celebration in itself.
It seems like just yesterday than I myself graduated from this wonderful college. Time has flown by and I am now grateful to have a family of my own, a purposefully full-filling job as a teacher, and a life full of passion, adventure, and service in helping others along the way. None of this would have been possible without the positive influence and guidance of so many amazing Langara educators, coaches, and staff. I was fortunate to have many successes (both in sports and academics) throughout my Langara years, but none of those successes were as valuable as the relationships and connections that I developed with friends, coaches, and professors over the years. I would really recommend staying connected with as many of those positive people who cared for you as possible as you venture forward into a new stage of your life. I will always be forever grateful for those who shaped me in ways that I didn't truly appreciate and understand until later in my life. As you enjoy the many special moments that come with today, I am certain that you can think of some key people at Langara who have cared for your growth as a student, and more importantly, as a person. Take the time to go and say thank you in person to those people who made a difference for you. They will greatly value your appreciation.
Don't forget to also thank your incredible family and friends who have been there all along. Oh and yes, remember that your families are extremely proud of you. You can't imagine the sense of relief they are most likely experiencing today. This may be a most opportune time to ask for money. Joking aside, take the time to be truly grateful to those who made your journey possible.
Each of you already have a wealth of knowledge inside of you but perhaps the following snippets of advice will add to your amazing life ahead.
1. First, be completely honest with yourself. Before you begin job hunting, working on your resume, or sending out an application letter, take the time to ask yourself what is truly important to you in life.
2. Follow those passions of yours but don't get too focused on the end result. Focus on the moments of now. Success and ambition are often moving targets and things can change from one day to the next. Learn to embrace and cherish all of the problems and joys that come with this inevitable change.
3. Dedicate yourself to truth, delay gratification when you can, be accepting of responsibility, and always be mindful of balance with everything in your life. These four principles will guide you to whatever success you are hoping for.
4. Lastly, as you go forward, always try and remember that "All you need is love". Care for yourself and everyone you meet along the way.
To end, I want to thank you for listening and having me be part of your special GRADitude Convocation. Congratulations to all of you once again on your accomplishment. Oh yes and I couldn't end without leaving you with the following quote that may bring a smile to your face. "You will never have more energy or enthusiasm, hair, or brain cells than you have today." Enjoy the ride fellow Langarans. Take care graduating class of 2021.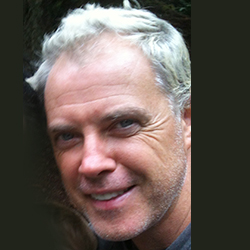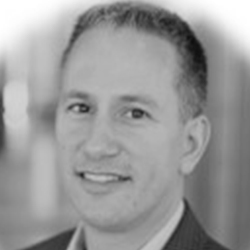 Cody Kusch
Human Kinetics (1994)
Langara students, adversity is apart of everyday life and once you overcome these ongoing school and/or course challenges you are that much better prepared for your careers. Take the necessary time to enjoy those around you and get to know something special about each student you crossed paths with or each teacher who had a positive impact with your professional studies. You never know when you will either reconnect with them in the working world or in the community during your leisure time. Either way its the people you get know who will help you the most in the future. The education gives you the key and the people you meet help you achieve the success you so well deserve. Best of luck in your future studies and may the career you choose be one that brings you great happiness and success!!!
Elaine Araujo Oliveria
Film Arts (2020)
Student's life can be stressful, demanding, and scaring, but only if you don't know how to manage your time, your assignments and, why not, your feelings. At Langara College, students can learn not only about their area of interest, but also about how to survive college while juggling jobs, family, and other things in life. The best way to make the most out of it is to keep an eye in every event or workshop organized by the college. They have mindfulness workshops, time management workshops, cultural events featuring different nations around the world and not only that, but also if you have any problem, any question, any issue, just don't be afraid to reach out for help. There'll always be someone with open arms at Langara to guide you and make you feel like you belong somehow! Enjoy your journey!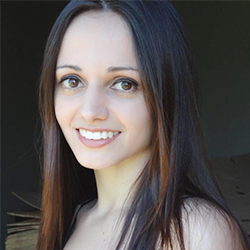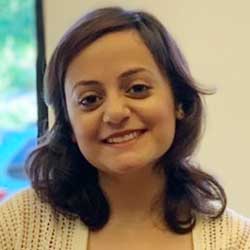 Tanveer Kaur
Post Degree Diploma - Marketing Management (2018)
Volunteer - Don't have any job experience to show on your resume? Most of us go through the phase where we start looking for our first job, and for some of us, we hit the market with no experience at all, which is completely normal. While I was taking full-time courses at Langara, I personally found working part-time a bit challenging. On the other hand, all my peers were working and getting paid. It certainly made me nervous, but I wanted to focus on my studies primarily. So, I decided to take up volunteering. Gave 8-10 hours per week to cultural groups and not for profits to help facilitate community events. Took care of their marketing forums, spread awareness, worked as a team altogether equipped me for the real world.
"Developing my skills while still at school made my transition into the market a little easier."
Rae Pelat
General Studies/Arts (2009)
It's ok to not know what you want to be or do right away. College for me was exploring things I was interested in and seeing what I was passionate about. Delve into topics and courses that excite you and see where that takes you. In my case, I found my love of art and helping people and decided to pursue it. I also made a lot of mistakes along the way, but those mistakes allowed me to find my true passion. So my biggest piece of advice would be, try new things, even if you fail, because it will pay off in the long run.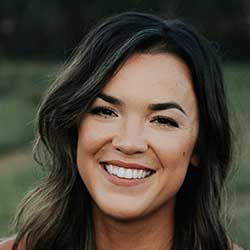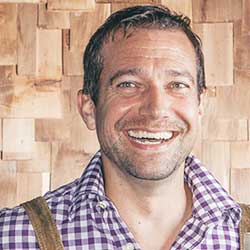 Marc Roberts
Marketing and Sales (1998)
Don't lose sight of what you want to achieve.
There will be doubters and nay-sayers but believe in yourself and believe in what you want to achieve and you will succeed Break up big tasks into smaller, achievable steps. Before you know it, you'll be done what you wanted to achieve with a much less daunting task (one step at a time to get to the top)
Have a mentor/coach. Don't be afraid to ask for help and to share your goals Enjoy the ride. There will be ups and downs, what seems like unsurmountable tasks, self-doubt - but it is all worth seeing your dream come to fruition.
Corbin Lowe
BBA Marketing (2015)
Work really really hard, be uber nice to everyone, and find super great mentors!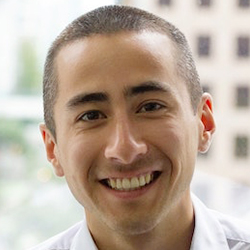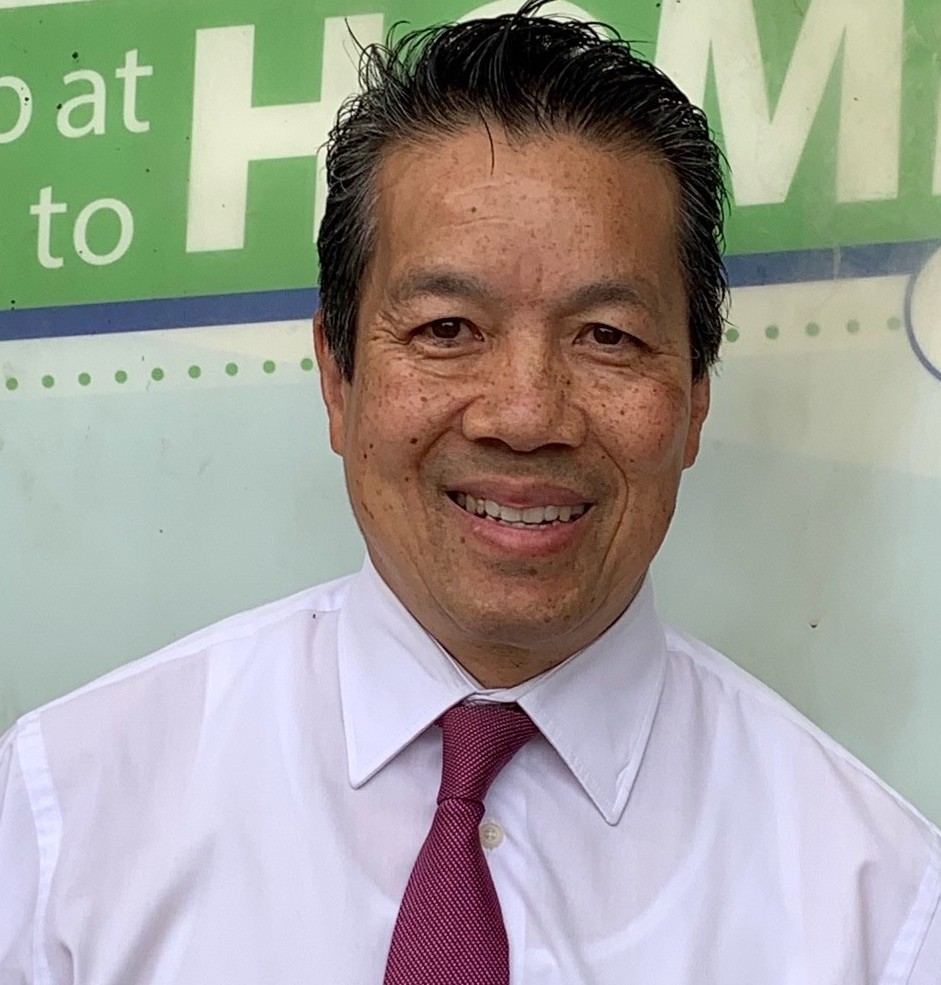 Willie Jang
Business
Study hard and enjoy your time at Langara. You will only be there a short time and make the best of studies at this wonderful college.
Be the Best you can be, in School and in Life!!
Simrandeep Singh
PDD- Business administration (2017)
Set your goals, take it step by step and make connections. Volunteer whenever you can because volunteering is fun as well as you will make some good connections. It will also help you to come out of your comfort zone.
Volunteering helps you to improve your leadership qualities.
PS: Do some fun and enjoy this beautiful city whenever it's possible.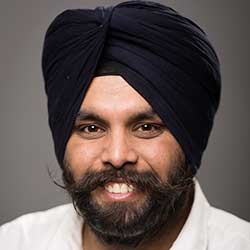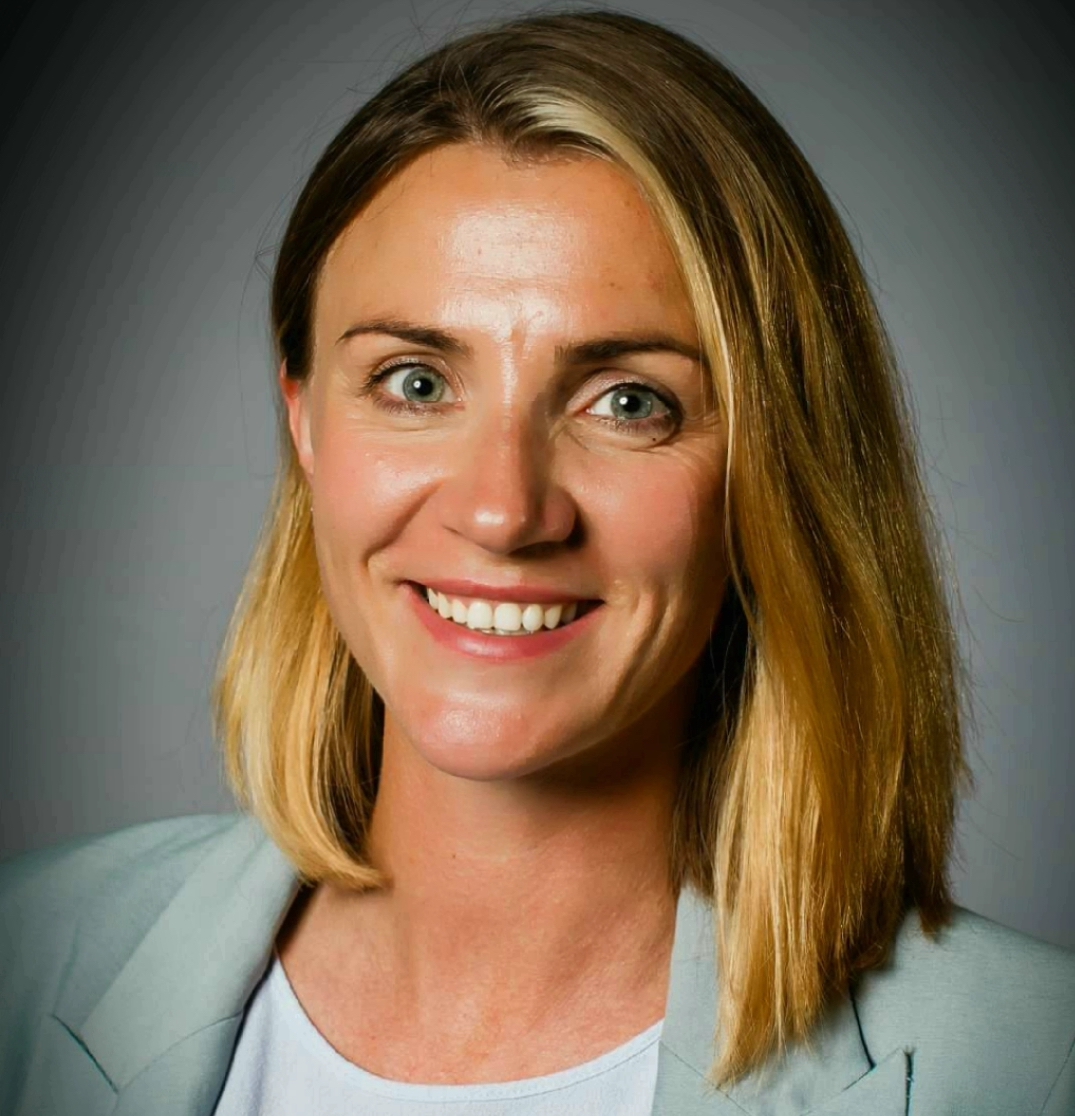 Liza Malkovich
Supply Chain and Logistics (2019)
Go outside (online while it's Covid) to connect with people from your industry. It can be professionals with many years of experience or recent graduates as you who has started to work already. Ask them questions about industry, companies, hard and soft skills, certificates needed, any details. You will have deeper understanding of the area, job positions, companies and will grow your network which is very important.
Roman Teyibov
Computer Studies Diploma (2018)
Make the most of your time while in school - study hard, build your network, and take advantage of any opportunity to gain some experience.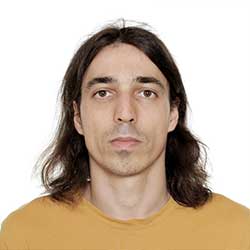 Daniel Crough
BBA - Marketing Management (2016)
This one goes out to all the soon to be grads that are feeling anxious and uncertain about stepping into the unknown. I have three pieces of advice for you:
My first piece of advice is to be patient and kind to yourself after graduation. This is a challenging time for a lot of people. The transition from school to the working world can be uncomfortable. Take care of yourself: exercise, eat healthy, get lots of sleep and try out mindfulness. Actively practicing compassionate self care will make sure that you show up to interviews and your new career as the best version of yourself.
My second piece of advice is to not pass up on an opportunity just because it's not your 'dream job.' I've learned that you can build meaning and purpose into any job. In every job I've had since graduating, I've started initiatives that fed my spirit and helped me live into my values. This includes initiatives around DEI&B (diversity, equity, inclusion & belonging), environmentalism and equal gender representation. Working to drive change in a meaningful way helps me feel like I'm contributing to building a better world. It also shows that I am intrapreneurial and a leader.
Finally, my last piece of advice is it's also okay to not have it all figured out. In fact, I would encourage you not to get too tied up in thinking about the future. If 2020 has taught us anything it's that at the end of the day, control is an illusion. Embrace uncertainty, take risks and follow your heart. If you let your heart and your values guide you, you'll end up where you're meant to be.
Best of luck new grads and welcome to the next chapter of your life.
Brittany Whitmore
BBA, Marketing Management (2014)
Some of the best advice I got at Langara was to "have an opinion." Don't be afraid to share and try your ideas, they won't always work, and that's okay. Also don't be afraid to try things that you haven't done before, because you are ready before you think you are. Lastly, don't worry if your journey hasn't been a straight line, the most interesting people I have met have rarely followed a straight path.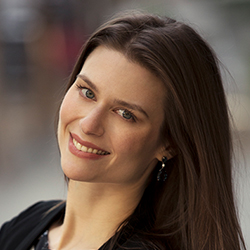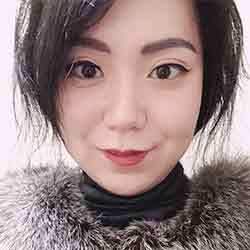 Lu Wang
PostiDegree Diploma in Supply Chain & Logistics (2016)
Stay positive no matter what happens
There are some moments in our life that we may find some of our classmates had very impressive working experience on their resumes and look at ourselves, we may only have some none related to what we have been studying kind of part time job experience then we start to think:"hmm? who will hire someone like us who do not have any experience in the field." if you ever have this sort of thought, please take a deep breath and tell yourself that :hey, there is somebody out there who is looking for fresh graduates to hire. we Jjust do not know when and where but eventually they will knock our doors so we should just be pepared and ready. Why am i telling you this and why should you believe in me, please continue to read.
I did not have any related experience in my field when I started my practicum.I still remember how worried i was when i was advised that i was placed to do internship at one of the top five freight forwarding companies . I was so worried that they would kick me out after the first day becuase i felt like i was not capable to do any tasks which they describled on the paper. I thought they would expect me to know everything like the wonder woman in Logistic field so I got to my office one hour earlier than my schedule and tried to memorize everything on compamy brochure. Guess what , I survived on my first day , first month and first year and of course not because of my good memory. They offered me a full-time job position after i graduated from Lanagra college. This year is my third at this company.
BIG THANKS for reading this as this is long piece of advise with my story . All I want to say is do not never underestimate your capablity and no employers expect you to know everything when you just start your work. Business offers training .Last but not the least, the job market may not look very positive at this moment but believe in yourself , everything will go back to normal and just be ready to catch opportunity.
Stay positive and we will all go through this together.
Good luck!
Hugh MacKinnon
University transfer (1972)
I was fortunate to attend Langara for two years, the first year at the new campus on 49 th Ave. moving from the old Vancouver City College site at 12 th and Oak in 1970.! Langara College was a perfect fit for me coming from high school. Smaller classes, a multi- cultural mix of students from seemingly all economic groups. We were not at an expensive university and all felt a common bond enjoying affordable education. Clubs and student activities flourished providing a wide variety of choices, some political, some recreational and some radical. Personally, I participated in some clubs and was a member of the Men's basketball and Track teams. I did not know there was a basketball team and missed tryouts but begged the coach ( Duncan McCallum) to let me prove myself at one practise. He was kind enough to give me the opportunity and I went on to become a league all- star and Men's All- round athlete 1970-71. I participated on the basketball and track teams the next year and became Clubs Co-ordinator. I completed my first two years of university transfer courses,gained self- confidence as an athlete and school leader and went on to complete a B'Ed and Masters of Educational Administration at U.BC. Leading to a 34 year career as a public school teacher, counsellor coach and high school and alternate school administrator in four different communities in B.C. I also was elected three terms as a Town Councillor attempting to give back to my community. Langara College paved the way for me, I believe, providing for me an excellent education and giving me the confidence through curricular and extra- curricular programs and social relationships to succeed and aspire to be a contributing member of my communities! Canada is a wonderful country providing equal opportunities for all and my experience at Langara certainly highlighted this. 50 years later, I am still extremely grateful and fond of my memories at Langara and of all the wonderful students and staff met there! Langara College made a huge difference in my life.
Gratitude indeed!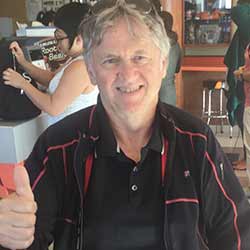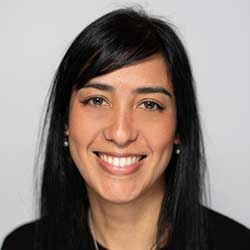 Mirela Oliveira
PDD in Accounting (2019)
Be genuine. Don't try to be someone that you are not. Believe in yourself. Have faith in your own abilities. Work hard and you'll see, there is nothing you cannot do.
Catherine Jillian Tan
BBA: Accounting (2020)
To the Langara students:
Dream Big and believe you can do it! Goals and ambitions will help create a path for you by stretching your potential, aligning your focus, and providing you purpose on why you are tackling that assignment or project right now.
Have a vision of where you are going and keep track of your progress. Celebrate small wins, even if it just means reading one page of the chapter. Enjoy your college journey by meeting new people, joining events, volunteering in and out of the campus, and getting to know your classmates and professors.
Lastly, create your own footprint as a Langaran and leave an unforgettable legacy that you will be proud of!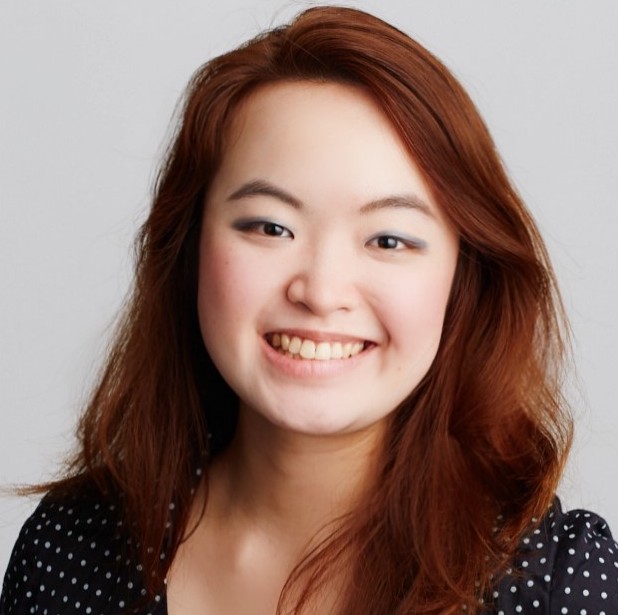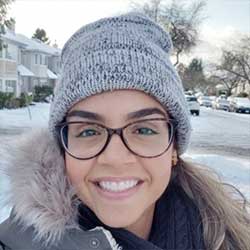 Patricia Soncim Moreira
Post Degree Diploma in Business Administration (2019)
First, congrats on your graduation! This is an important milestone and I hope you take the time to acknowledge this amazing accomplishment, you deserve it!
The piece of advice I would like to share is "Be patient. You are going to find a good job, the job will be in the NOC you need (for the international students out there), and you will end up having a fulfilling career.
Aaron Mitchell
(1990)
To learn as much as you can, and do it all while having fun. The degree will come, the classes will come and go but the times in College are some of the best you will ever have, if you make them that way. Once you finish, impact the world for the better and follow a path that doesn't feel like work! Good luck!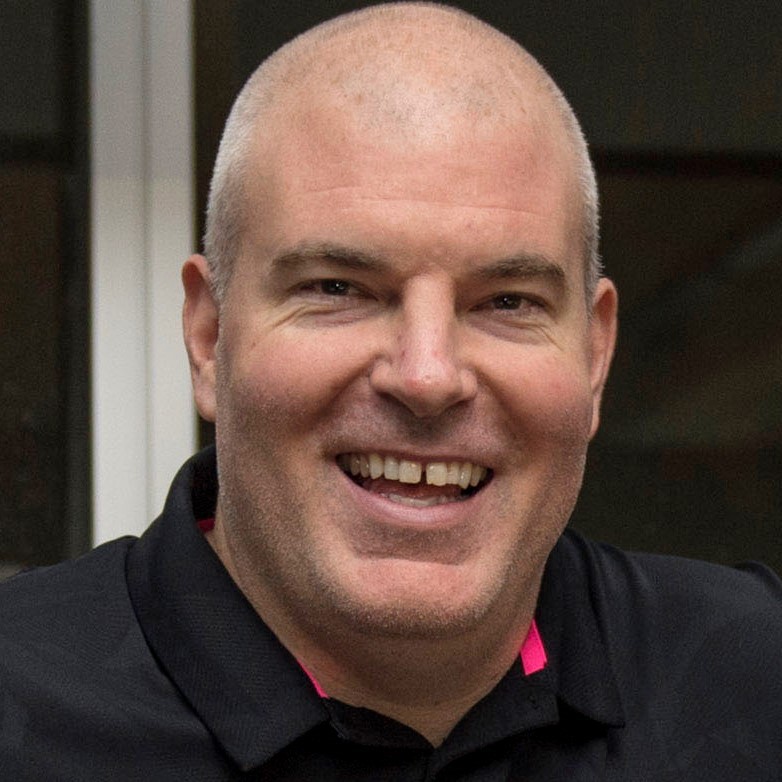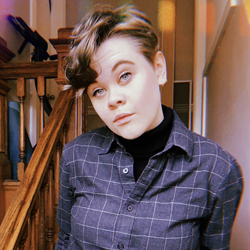 Angelica Schwartz
Technical Theatre Production (2016)
In the arts, we are often taught to say "yes" to everything we get offered. We do not get taught boundaries.
"Your no makes the way for your yes. Boundaries create the container within which your yes is authentic. Being able to say no makes yes a choice". - Adrienne Maree Brown
Listen to yourself, your heart, and what you need. Once you are able to empower yourself, then you can empower others around you. Trust your process.
Vivian Xu
Accounting (2016)
Be open minded. You can listen to as many advices as you want, at the end of day, I hope that you go out there, experience the world, and draw your own conclusions.!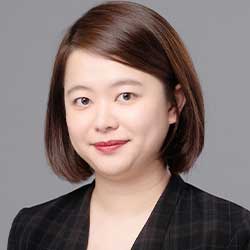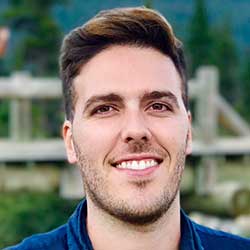 Luiz Henrique Pion Vieira
PDD Business Administration (2019)
Enjoy your time as a student and make sure to stay connected with your colleagues and instructors after you graduate. Most importantly, don't forget to always be yourself!
Rachel Lanphear
Early Childhood Education (2019)
Choose the career path that makes you feel fulfilled, where you feel like you're making a difference in others' lives, and that ultimately makes you happy. Make a commitment to yourself to always engage in life-long learning even after your formal schooling has ended!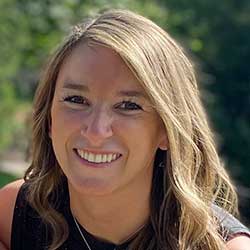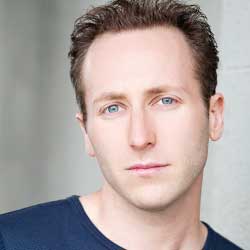 Josh Epstein
Studio 58 (2004)
Learn the confidence to be yourself and then sprinkle in persistence, discipline, resiliency, work ethic, heart, leadership skills, and respect for others!
Jessue Liang
Acting Studio 58 (2019)
Reach out. There's always going to be someone in your industry or alumni that are willing to help. Take advantage of your network and nurture your relationships. Every bit of kindness goes a long way.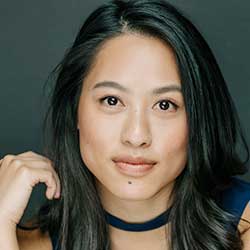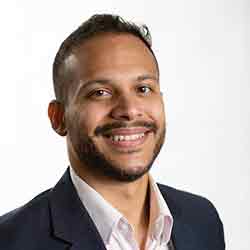 Rodolfo Motta
Post Degree Diploma Marketing Management (2017)
It may sound a little cliché but I believe students should think about what they really want to do and find their passion. Once they find that, use very chance to explore the career opportunities and possibilities in that area and use that to enhance your skills. Jumping in any opportunity that shows up to know more about that area is also a great approach and, of course, network.
Bruno Bonamigo
PDD Business Administration (2019)
Cultivate good relationships and leverage your network. Invest your time in honing your skills or developing new ones. Be a good student while you're at Langara; do as much as you can to embrace everything the college has to offer, such as volunteering, clubs, tutoring, and so much more. By doing that, you're showing that you give your best in everything you do, regardless of what it is. Be closer to your instructors; They are amazing for giving advice and can refer you in the future if needed. More than anything, be a nice person. Think about how people will remember you when you leave. Whether they will remember you as the guy who cheats on exams or the person that is great for group projects, it's up to you. It's your decision. Your actions speak on your behalf, so make the right choice.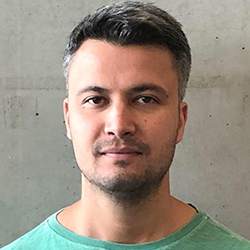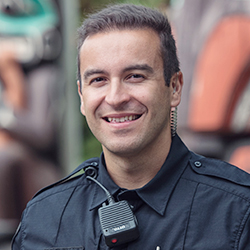 Christian Olver
Criminal Justice
Congratulations to the graduating class of 2021! Looking back 15 years when I graduated from Langara, I have fond memories of my time here. You're about to embark on a new chapter of life filled with excitement and potential. It sounds cliché, but work hard and seek out and take advantage of opportunities that come your way. The hard work you put in now will set you up for a lifetime of success. All the best, and congratulations again!
Daniel Dubois
Business Administration(2012)
The best way to learn is through having an action basis. People don't care about what you know how to do in theory, they care about what you've done. Starting a company is often the best way to cement your education into practical knowledge that the world will value.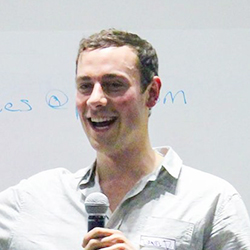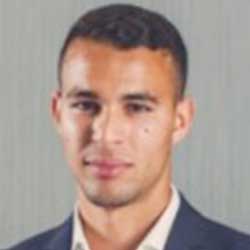 Ramsey Alfantazi
BBA - Business Management (2018)
Personally, the piece of advice that I believe would provide value to current Langara students is broken down into the below 3 key points.
1. Understand who you are and what you want as it can be tempting to take the first job you're offered out of college. Do not fall into the trap of motivating your career ambitions by money or things, but rather what's in your heart and what will make you happy. Create a list of at least your top 10 organizations that match your values overall and passion within your field. It is much easier to grow as professional when you are doing something you enjoy and the company's culture match your values.
2. Try to connect with Alumni or current professionals that are currently working in your field of study by leveraging outlets like LinkedIn and conduct informational interviews to truly understand what their day to day is in their respective roles.
3. Lastly, look long term rather than short term in your professional development. If you don't know what you want to do with the rest of your life, you're not a failure. Simply, give yourself the chance to experience new things and your passion will surely come out. Whenever possible, get as uncomfortable as possible as these opportunities give you the best chance of developing. Invest in the process and live in the present as the sooner you are able to find something you love, the better.
I wish future Langara Alumni's all the best of success through their last years of studies and upon graduation.
Martina Ondrasekova
BBA in Marketing Management (2018)
It's ok to have a zero idea what you want out of this life, who you desire to become, what kind of career you'd like to pursue. I had no answers to these questions for the longest time and that's why I decided to explore this world and possibilities around me hoping to find something even though I had no clue what that something was. Putting yourself out there is very scary but I am here to tell you that it's okay to feel scared. Fear is a very powerful emotion and it is inevitable. You will be scared. I was terrified. But the only way through the fear is to take action. Do not become a hostage of your fear because if you do it will dictate what you can and cannot do. It will confine you to your comfort zone which is a lovely, safe and warm place but nothing grows there.
Jumping into something new can be terrifying. You never know for certain where you're going to land until you get there. And it's hard to silence your fears about just where that may be. All that matters is that you take that first step, and then another step, and then another one. Keep taking them, even if you don't know where they're leading. Bravely overcoming one small fear gives you the courage to take on the next. And then amazing thing happens. The more fears you overcome, the more trust in yourself, your abilities and your strengths will follow. And you will become unstoppable. You will be able to say to yourself: "I have survived this terror. I can take the next thing that comes along." So, roll up your sleeves and get out there. Disrupt your routine. Creep out of your cozy zones. Try something new. Do the thing you think you cannot do. Fail. Get up and learn from it. Try again. Live life experimentally. That's the only way to find yourself. That's the only way to create yourself. Jim Carey once said: "You can fail at what you don't want. So you might as well take a chance on doing what you love."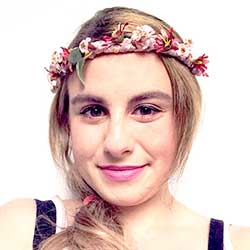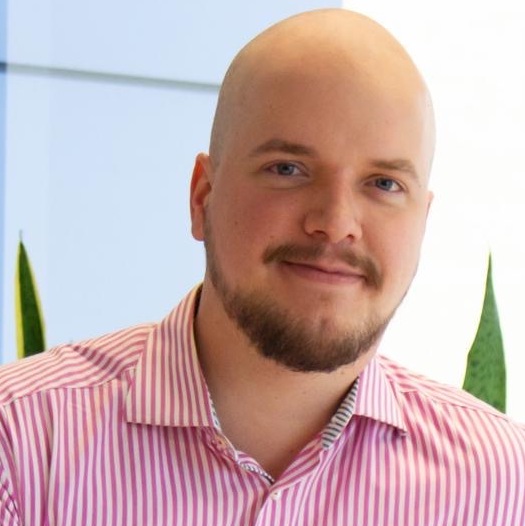 John Scheidegger
PDD Marketing Management (2020)
Do things. Do things you've never done, do things you like to do, do things you love and do things you might not have enjoyed doing in the past. Use this time to do different things and try different approaches do things you already done. You will never be this young again (doesn't matter how old you are). Volunteer, engage with other students, participate in clubs, network, talk to your professors, run that extra mile. It's a simple recipe for success, but it's not an easy one.
Palak Kansal
Diploma in Computer Studies (2017)
Be bold, Be Confident, Be Authentic, Be Pro-active, Be YOU and Never Give Up!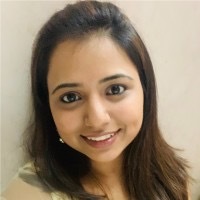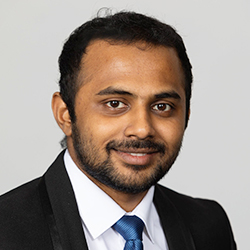 Arun Kumar Mahesh
Post Degree Diploma in Business Administration (2020)
Always try to pass on the knowledge you get to have about a particular topic with others. It will help others to learn about it and sometimes it will help you as well to get updated about that topic. Volunteering helps to achieve this. You will get to meet new people, exchange ideas, learn about different cultures and gain more experience.
Heather Barr
Theatre Arts - Studio 58 (2018)
Your health and well-being is priority #1. Trust your excellence, set boundaries and take rest time.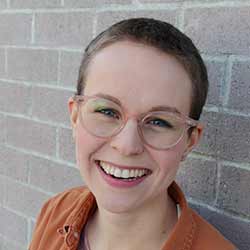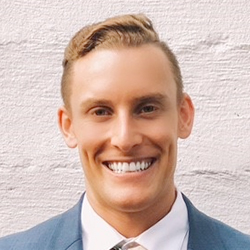 Dylan Myers
Recreation Studies (2020)
My experience at Langara College was an amazing journey of personal growth. I owe a debt of gratitude to my fellow students and the Langara Faculty for mentoring and supporting me through my academic endeavors.
If I can provide any advice to future Langara students it would be to take every opportunity to grow as it arises. Langara is the perfect environment to take risks, make mistakes and become a better student and professional. Abraham Maslow stated "In any given moment we have two options: to step forward into growth or to step back into safety". Whether it is choosing a research topic you don't know anything about or presenting to your classmates when you are petrified of public speaking; these are the moments I challenge you to push outside your comfort zone.
By pushing yourself today you will be ready for your chosen career, as you will have the confidence knowing that your experiences at Langara gave you the confidence that no matter the obstacle in your path, you will have the ability overcome it and succeed.
Chetan Chouhan
Computer Science
Think of college as a hub of ideas and explore around as much as you can before you graduate. You never know what you will like until you have seen all the options out there. And sometimes it can be completely different then what you initially thought you wanted to do. But its better to know that now vs later in your career when you will have more obligations. And also don't stress out, everything will eventually work out as you wanted, provided you really do the work!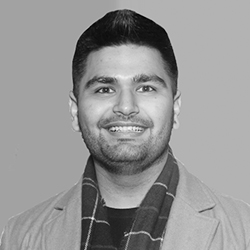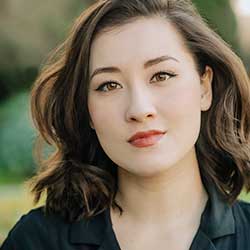 Stephanie Wong
Studio 58 - Acting (2017)
The gifts of this education include the skills to absorb, integrate, and apply the new knowledge you encounter outside of this education system. What you learn moving forward might change you, so don't feel pressured to stay fixed on the path that you started on. Be open to new discoveries, and continue to cultivate your curiosity out there.
Gary Mason and Barbara Gunn
Diploma, Journalism (1982)
Be willing to adapt and embrace change. The world is evolving rapidly and technology is constantly redefining our jobs and our workplaces. Keep your expectations fluid and remember that the parameters of most professions do not remain static from one year to next, but are ever changing. Enjoy the unforeseen turns in the road.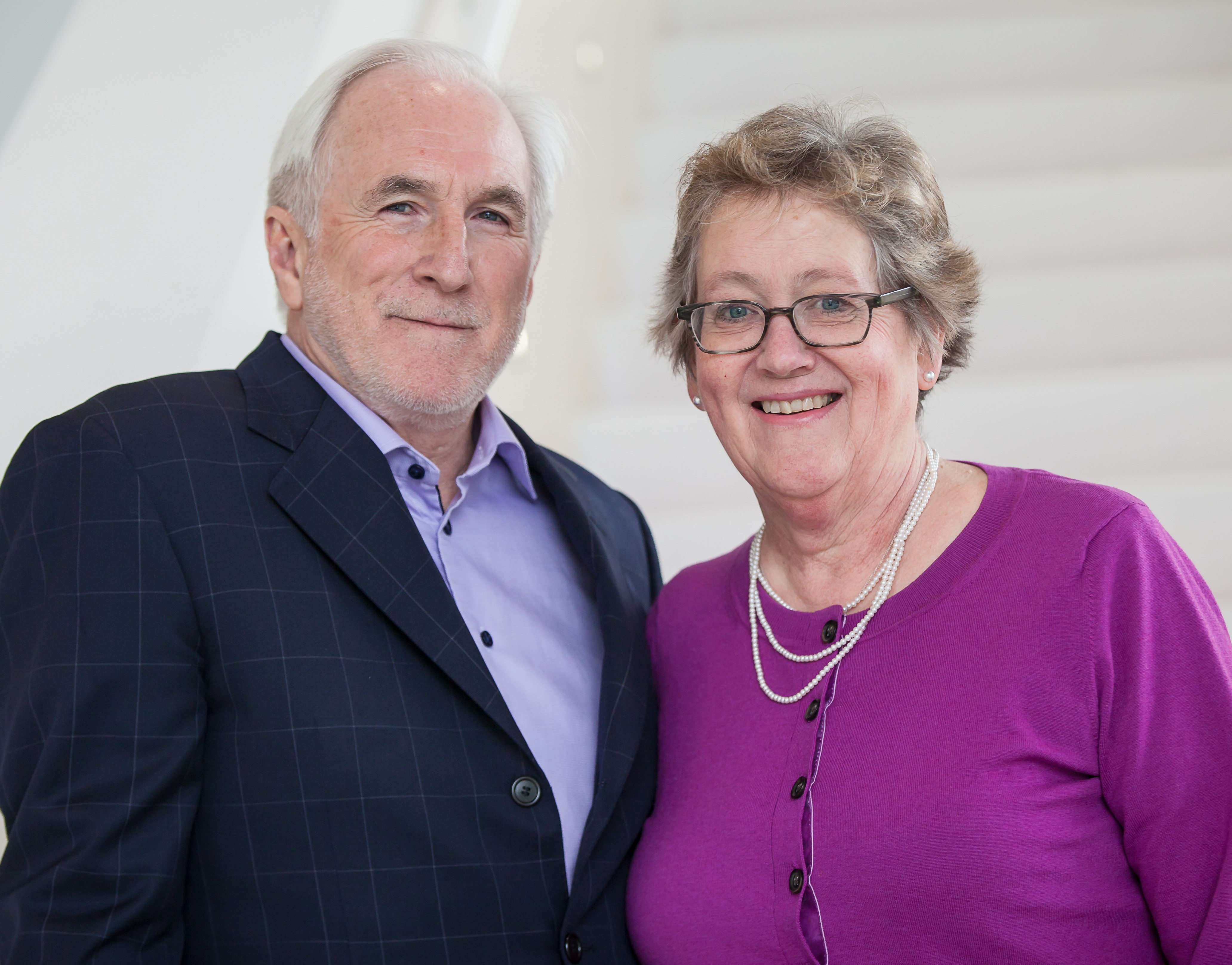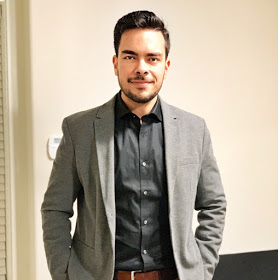 Lucky Kaura 
PDD Accounting (2018)
Everything worth doing takes time and effort. This applies to grades, relationships, career, character, and more. If you want to go somewhere meaningful and rewarding in life, there are no shortcuts.
Pamela Robertson
University Transfer  
If you are looking for new opportunities it can be overwhelming so do just one thing a day to help move yourself forward. Look for mentors who can support your journey.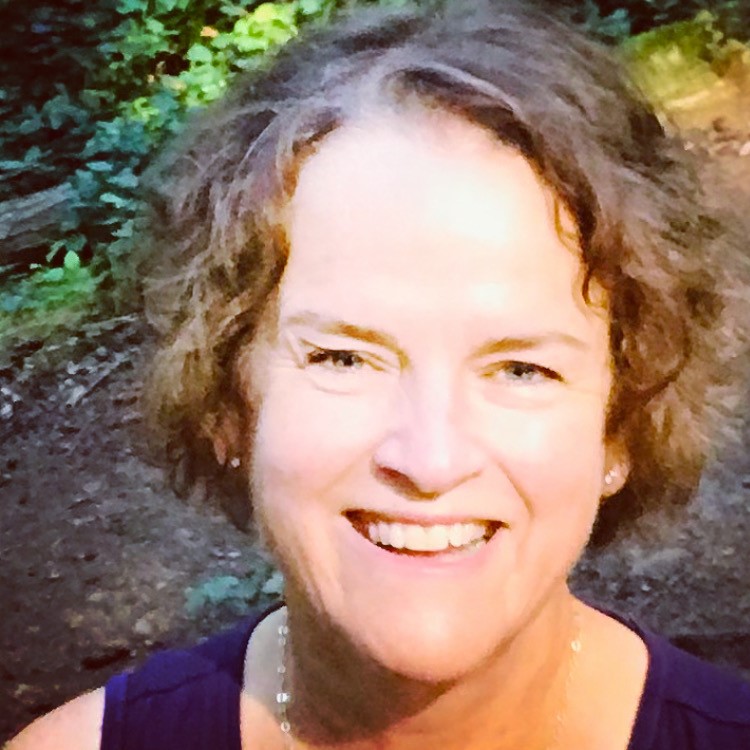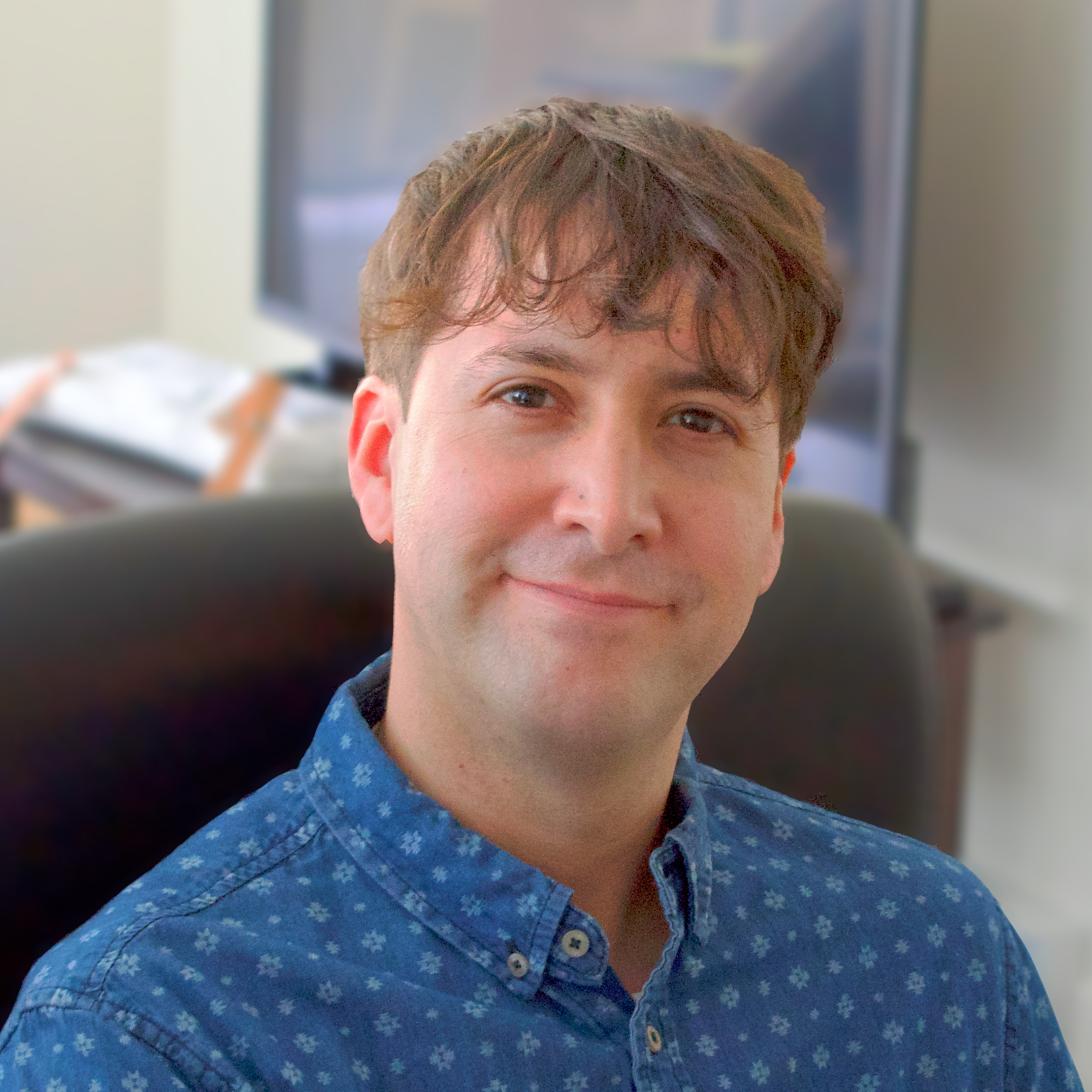 Tomas Gonzalez Ortega 
Computer Science (2018)
Vancouver can be a harsh and competitive city when it comes to look out for jobs, but rest assured this is done this way to safeguard finding the best fit, for the company, the team and yourself.

I would suggest finding a segment in which your natural talents, your studies and the market converges; from there explore what possible options are available. Dig deep into job profiles specially about requirements. Do not hesitate investing time to catch up with any of them. Update your resume constantly and underline a clear summary, aspirations, technical competencies, soft skills and only relevant work experience; if you have any outstanding achievement please go ahead and add that up.

The competition would be fierce, but use it to create strong connections and to stand out in every application even though you might not get the job. So please be resilient as many things would not be under your control.