Our Langarans are amazing. They support our students and community every day. They volunteer as guest speakers, advisory committees, employers, donors, and mentors. Langarans are known for their kindness, generosity and most importantly their sense of community. We want to recognize alumni contributions and celebrate their impact at Langara. 
Thank you, Langarans! You supported us this past year and made a difference to our students during their academic journey.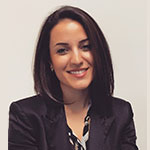 Argi Ahmadi
Bachelor of Business Administration in Marketing Management (2017)
85% of jobs are filled through networking. Get out there and grow your network, even if it makes you feel uncomfortable.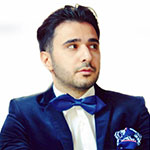 Navid Ahmadi
Post Degree Diploma in Business Administration (2020)
Always be willing to discover new things. Remember, you don't always have to have the answers. Only know where to get them, and be willing to ask for help. Your biggest asset is your network.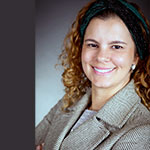 Aline Braile
Post Degree Diploma in Business Administration (2020)
The importance of networking. Don't be afraid to reach out to people, ask for informational interviews and put yourself out there! And don't forget to keep your Linkedin profile updated.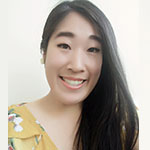 Emily Chan
Bachelor of Business Administration in International Business (2015)
Embrace change and uncomfortable experiences, as they are inevitable wherever you go. They will always lead you to an amazing result on the other side.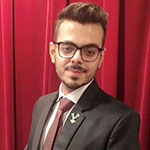 Ansh Chhabra
Post Degree Diploma in Accounting (2018)
Be confident to explore.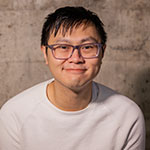 Andy Chou
Bachelor of Business Administration in Business Management (2012)
Take some time and figure out who you are as a person, not as a professional. What do you deeply love and care about? Think back to younger years. Find that out and everything else will easily follow.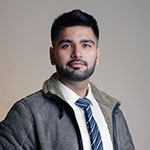 Chetan Chouhan
Computer Science (2016)
Take as many chances as possible and be excited about whatever you want to do. Try to spend your school years finding and perfecting your "Why are you doing what you are doing?"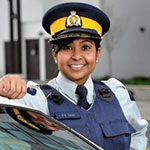 Binita Cieslar
Criminal Justice (2004)
Enjoy the years in college but stay focused on your end goal. Choose a career you'll love day in and day out. Unwavering determination will help you get there, but remember to be kind along the way.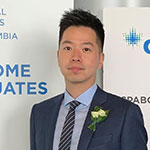 Kacey Du
Bachelor of Business Administration in Accounting (2012)
Be confident and stay curious. Since day 1, you are already everything you wish you were, the rest is to "trust the process", and view every challenge as an opportunity to grow further.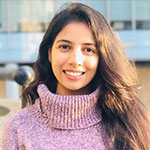 Aditi Jaswal
Post Degree Diploma in Data Analytics (2021)
An arrow can only be shot by pulling it backward. So, when life is dragging you back with difficulties, it means that it's going to launch you into something great. So just focus, and keep aiming.
Simon Jung
Education Assistant (2019)
Really learn your family history and where your ancestors come from. It will help you discern the context of your connection to the land and the people you work with.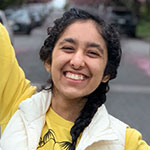 Jasmine Kaur
Post Degree Diploma in Web and Mobile App Design and Development (2020)
Please never be afraid to ask questions and always be ready to help others. Enjoy this beautiful journey of your life.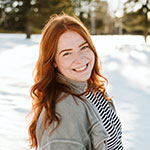 Jordyn Keller
Professional Photography (2019)
There is no dream that's too big. In fact, take your wildest dream, make it bigger, and then write it down. When you're working towards that, every little thing that you do suddenly has purpose.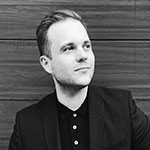 Nick Kolpakov
Bachelor of Business Administration in Marketing Management (2016)
My advice to future grads is to stay connected with your peers, network and build new relationships and focus your strengths on what makes you feel fulfilled.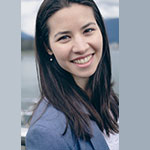 Natalia Kozlowski
Bachelor of Business Administration in Marketing Management Co-op (2018)
Learn as much as you can when you start out in your first job, it'll put you at an advantage if you're looking to grow at the same company. You never know where that will take you!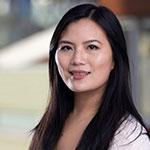 Genty Lai
Bachelor of Business Administration in Marketing Management (2021)
Surround yourself with incredibly smart people, or those that motivate and inspire you to grow. Always be continuously learning and stay curious; because if you're curious, then you're passionate.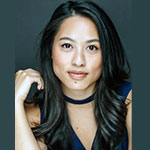 Jessie Liang
Studio 58, Theatre Arts (Acting) (2018)
Know your WHY. If you know your WHY, the HOW becomes easier. Especially if you root it down to yourself, not your family or what society tells us to do, but your authentic wants; you can do anything.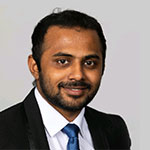 Arun Mahesh
Post Degree Diploma in Business Administration (2020)
Never… Ever… Give up!!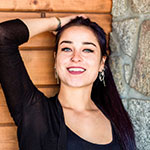 Kamelot Manna
Education Assistant (2016)
Ya win some ya learn some.
Chris Rally
Education Assistant (2020)
When times get tough, complicated and you find yourself questioning everything in your field, remember that ultimately the priority is all about the students learning outcome.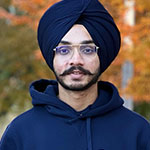 Harmeet Singh
Post Degree Diploma in Accounting (2019)
Never lose hope. Have patience and good things will definitely happen. Just focus on hard work and the rest will take care of itself.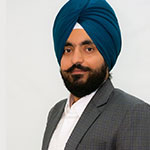 Jaspreet Singh
Post Degree Diploma in Data Analytics (2021)
Try to explore more about the businesses you are interested in. In the last two years you have acquired a lot of skills, now you need to group those with your passions and get the career of your dreams.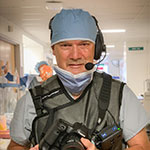 Brian K. Smith
Professional Photography (1977)
The College program provides a solid educational foundation to go out in the world and make your dreams come true for your chosen career!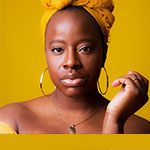 Sandra-Joy Unaegbu
Photo Imaging (2010)
Success doesn't happen over night. You have to work really hard and when you think that is enough, work even harder. The creative industry likes to take advantage of new students, so know your worth.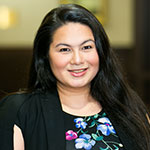 Christine Woodington
Bachelor of Business Administration in Accounting and Diploma in Financial Management Co-op (2008)
The hard work is behind you, now is your time to shine and change the world.