Our alumni are truly outstanding in their fields, and Langara authors are no exception. Take a look below to know more about their journey and what they are up to nowadays. An amazing display of their work is available at the Langara library for the month of November.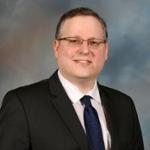 Dr. Arthur Wolak is an interdisciplinary historian and business executive. He is author, co-author, and editor of six books, including historical work Forced Out: The Fate of Polish Jewry in Communist Poland, recommended by CHOICE magazine. His academic articles have appeared in publications like the International Journal of Organizational Analysis, Australasian-Canadian Studies, Reviews in Australian Studies, and the Jewish Bible Quarterly. In September 2017, Arthur was elected to join the Board of Governors of Gratz College in Philadelphia, Pennsylvania.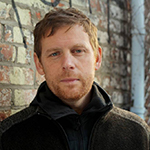 Charles Montgomery is a writer and photojournalist. His first book, The Last Heathen: Encounters with Ghosts and Ancestors in Melanesia, won the 2005 Charles Taylor Prize for Literary Nonfiction. Since 2001, he has won four Western Magazine Awards, a National Magazine Award, and the 2003 American Society of Travel Writer's Lowell Thomas Silver Award for best North American travel story.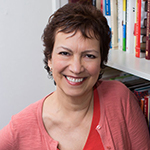 Dianne Jacob is an internationally acclaimed author and co-author. Her book Will Write for Food: The Complete Guide to Writing Cookbooks, Blogs, Memoir, Recipes, and More, now on its third edition, has won three international awards for excellence, including the Gourmand World Cookbook Award (2010). Will Write for Food has been translated into Korean, Chinese, and soon, Spanish. College and university professors use it as a textbook across the US. She is currently teaching food writing workshops around the world.
Gary Mason is a national affairs columnist for the Globe and Mail, based in Vancouver. Previously, Mason spent 19 years at the Vancouver Sun in various capacities, including a seven-year stint as a popular sports columnist. He has received the prestigious Jack Webster Award for journalism five times and has won two National Newspaper Awards.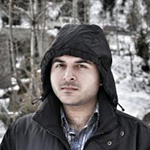 Author and novelist Gaurav Sharma started his career in 2011, at the age of 19, when writing his first book Design and Graphics Redefined. He has authored three textbooks related to the field of journalism and mass communication. Today, he is best known for his semi-autobiographical fiction book Gone are the Days which he completed writing in ten months and in September 2018, he launched his new book, God of The Sullied, a historical fiction dated in the middle of the ninth century.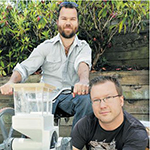 Joshua and Chris Hergesheimer
Josh trained as a journalist at Langara College and attended crisis-zone training at Columbia University. His writing and photography have appeared in the Vancouver Sun, the Vancouver Observer, Al-Jazeera International, the Globe & Mail and the Georgia Straight. Since travelling to South Sudan, he was commissioned by the Overseas Press Club of America to write a guide for journalists visiting South Sudan. Chris is a consultant on issues surrounding food and farming and holds a PhD from the Faculty of Land and Food Systems at the University of British Columbia. The brothers are co-authors of the BC bestseller The Flour Peddler: A Global Journey into Local Food (2015) and they both co-teach Research Methodology at the Boucher Institute of Naturopathic Medicine.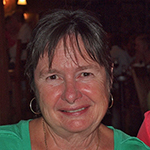 Judie Steeves is a freelance writer, specializing in outdoors, agricultural, environmental, and food & wine. She's been writing since 1968 and is the proud author of the book Okanagan Trips and Trails, along with two other books. In addition to her writing skills, Judie is experienced in photography and editing. She's currently an author for Okanagan Life magazine and has worked in newspapers and other magazines throughout British Columbia.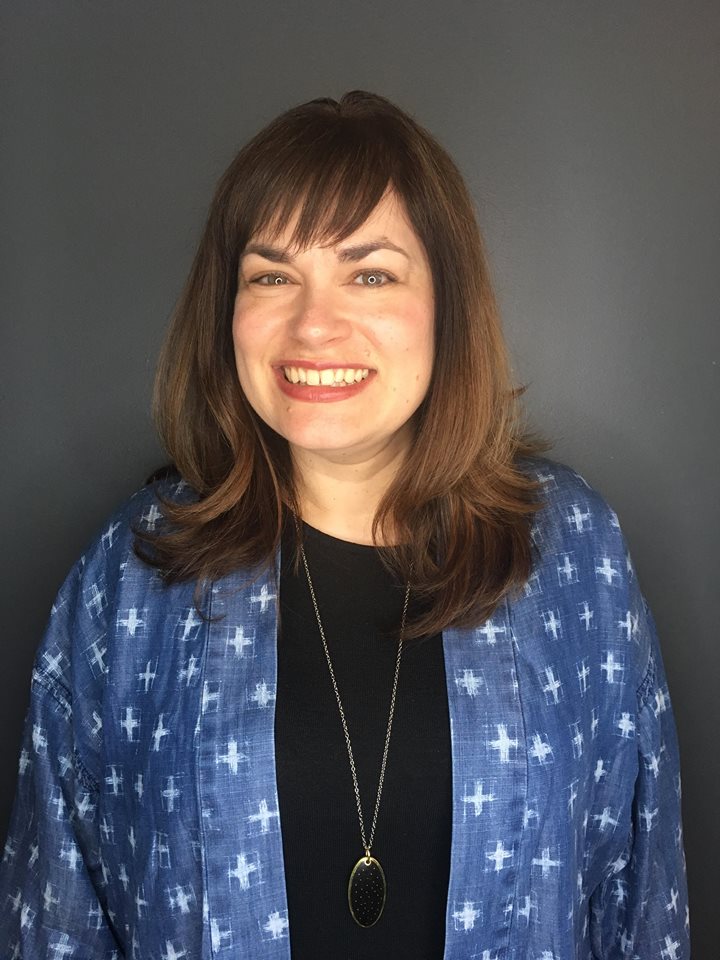 Leanne Prain is a Langara Publishing alumni and the author of three books: Strange Material: Storytelling Through Textiles; Hoopla: The Art of Unexpected Embroidery; and Yarn Bombing: The Art of Crochet and Knit Graffiti (co-authored with Mandy Moore). Leanne and her books have been included in major publications that include The New York Times, the Guardian UK, and the Globe and Mail. She has delivered lectures, panel discussions and workshops across North America. When she isn't writing she serves at the BC Chapter President of the Society of Graphic Designers of Canada, and as the co-artistic director of The Imprint, a literary collective she founded with poet Laura Farina to explore participatory acts of writing in public.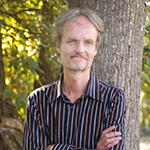 Nicholas Read is a Journalism alumnus and instructor at Langara College. He is a former reporter for the Vancouver Sun and has collaborated on several childrens books. These include Wolf Island, A Bear's Life, The Seal Garden and The Great Bear Sea. He is the author of City Critters: Wildlife in the Urban Jungle, a book about the untamed creatures in urban environments, and Saving Emily, a youth novel about two very different stories coming together in a life-and-death adventure.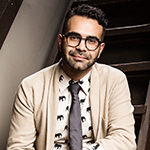 Omar Mouallem is a National Magazine Award-winning writer who lives in Edmonton. His work has appeared in many publications, including Wired, The Guardian, and Reader's Digest. He also sits on the board of LitFest, Canada's nonfiction book festival, and Eighteen Bridges magazine.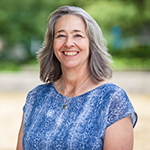 Wendy Long is an award-winning sports journalist. Over her thirty-year career, she blazed a trail for women sportswriters and advanced amateur sports coverage in Canada. She has covered multiple Olympic Games, Commonwealth Games, Pan American Games, and World Championships. In 2016, she was inducted into the BC Sports Hall of Fame in the media category – the first female to receive this honour.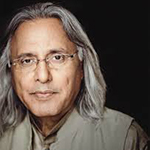 Ujjal Dosanjh is the former Premier of British Columbia and a former Minister of Health for Canada. He became the Attorney General of British Columbia in 1995, and then Premier of British Columbia from February 2000 to June 2001 before he entered federal politics. He lives in Vancouver with his wife Rami.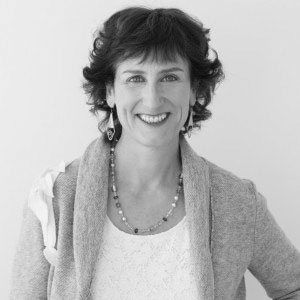 Tracey Theemes is a business owner, published author, public speaker, lecturer, and advocate for financial literacy. In 2009, Tracey co-founded the Sophia Financial Group, a company that empowers clients through the power of financial knowledge. Since starting her firm, Tracey has delivered hundreds of educational seminars related to socially responsible investing and financial planning. Her book, The financially Empowered Woman, won the Bronze prize for the Living Now Awards for finance and economics and the Axiom Gold medal in personal finance.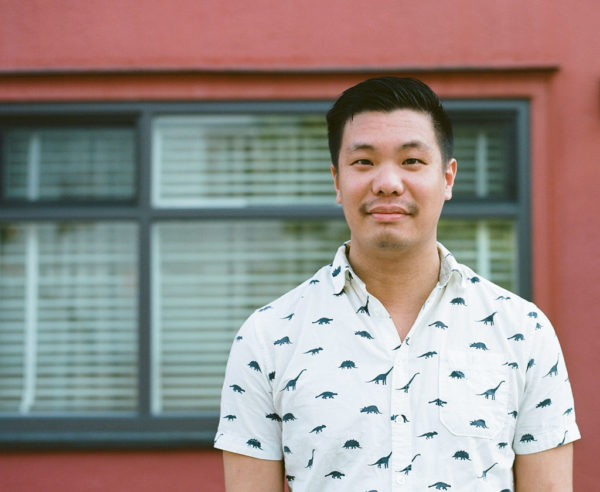 Aaron Chan is a musician, filmmaker, and writer. He is a graduate of the Associate of Arts Degree in English at Langara as well as the Creative Writing Program at the University of British Columbia. His writing has been published in literary magazines including Wilde, Ricepaper, Existere, Plenitude, filling Station, Polychrome Ink, and others. His memoir piece A Case of Jeff won SubTerrain's Lush Triumphant Literary Award in 2013. The following year, his play In the Movies was selected for production as part of the Brave New Play Rites Festival and, in 2017, Romantic Hopeless, his first poetry chapbook, was published. This City Is a Minefield is his first book. Aaron still lives in Vancouver with his cat, Batman.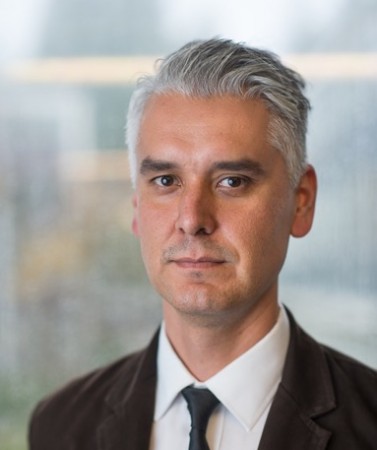 Dr. Glen Coulthard is an Associate Professor in the First Nations and Indigenous Studies and Political Science departments at the University of British Columbia. He has a PhD in Political Science from the University of Victoria and is an accomplished writer in Indigenous and contemporary political theory. His book Red Skin, White Masks: Rejecting the Colonial Politics of Recognition has won multiple awards, including the Caribbean Philosophical Association's Frantz Fanon Award for Outstanding Book, the Canadian Political Science Association's CB Macpherson Award for Best Book in Political Theory, and the Rik Davidson Studies in Political Economy Award for Best Book. Glen is also a co-founder of Dechinta Centre for Research and Learning, a decolonial, Indigenous land-based post-secondary program operating on his traditional territories in Denendeh (Northwest Territories). Last year, Glen received the 49 Langarans award from the College for his outstanding achievements in the community.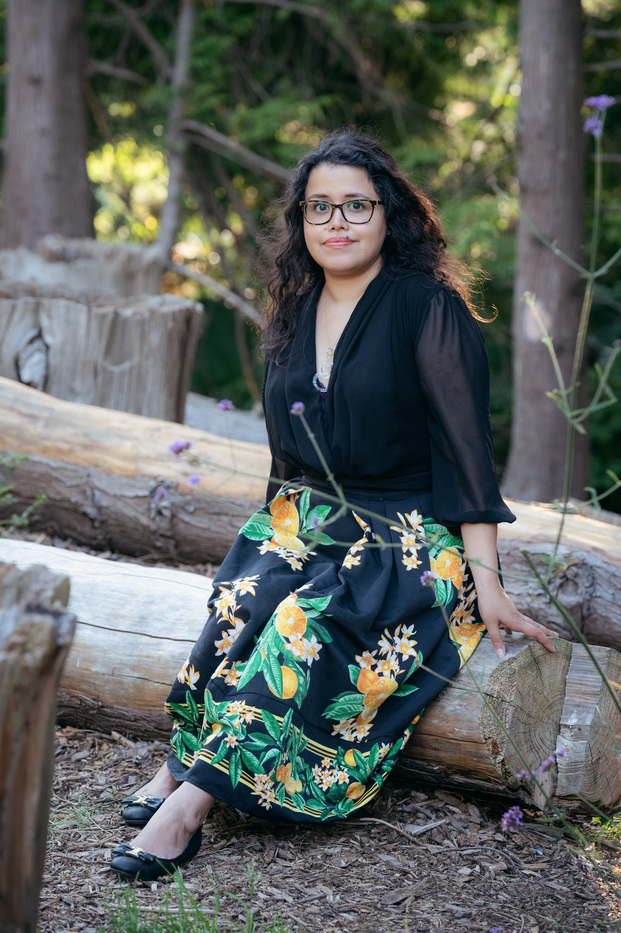 Silvia Moreno Garcia studied Journalism at Langara College before earning her Masters at the University of British Columbia in Science and Technical Studies. Silvia is the author of several best-selling novels: Gods of Jade and Shadow (voted best novel for 2019 by National Public Radio in the US), Certain Dark Things and Untamed Shore. Her latest novel, Mexican Gothic, published earlier in 2020, spent 8 weeks on the New York Times hardcover best-sellers list, climbing as high as No. 2. 
Silvia works as a communications coordinator for the Faculty of Science at UBC and writes a monthly science fiction fantasy column for the Washington Post.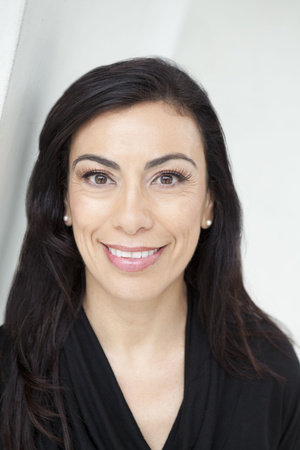 Carmen Aguirre is a writer, director, actor, teacher, and a graduate of the Theatre Arts, Studio 58 program. Carmen's first book, Something Fierce: Memoirs of a Revolutionary Daughter, explores her own experiences as a Chilean exile and won CBC's 2012 Canada Reads Award. Her second book, Blue Box, continued on her passion and dives on her life as an activist and beyond. Carmen has also written and co-written twenty plays including In a Land Called I Don't Remember, Chile Con Carne, The Trigger, and The Refugee Hotel.
As an actor, Carmen has thirty film and TV credits, the Grand Jury Prize and the Audience Award at the 2006 Sundance Film Festival for her lead role in the independent feature film, Quinceañera. Carmen created The Latino Theatre Group and has been playwright in residence at a number of theatres across Canada. She has also worked as a theatre director, acting teacher and a Theatre of the Oppressed workshop facilitator, working with communities around British Columbia.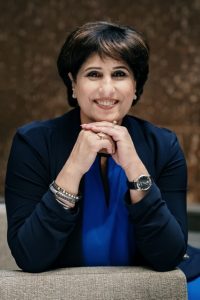 Raj Arneja is an alumna of the Pacific Rim Studies at Langara College. She recently published her first novel, Love at First Sight, a memoir detailing the adoption journey of her two children from India. She is the director of Corporate Engagement at Nanak Foods. She also sits on the board of many not-for-profit organizations including the Seva Thrift store, VISAFF (Vancouver International South Asian Film Festival), and most recently, the Langara College Foundation.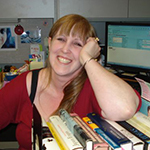 Janet M. Whyte is the author of four novels for young people - Shot in the Dark, Rescue Rider, Charlie, and Charlie on Tour - and a chapter book, Mr. Bert's Story Time. In addition, she has published three stories for children: 'The Great Wave', 'Illustrious', and 'My Space Pet', which appeared in chickaDEE magazine's 2013 Space Issue. Janet's most recent book, Shot in the Dark, was included in the Canadian Children's Book Centre's Best Books for Kids & Teens 2015; it was also shortlisted for the Red Cedar Award in Fiction (2017) and the Chocolate Lily Award (2018). Janet holds a Diploma in Library & Information Technology, with a specialization in Children's Services, and a BFA in Creative Writing with concentrations in Short Fiction and Writing for Children. Janet is a Library Technician at Langara Library, where her books can be borrowed!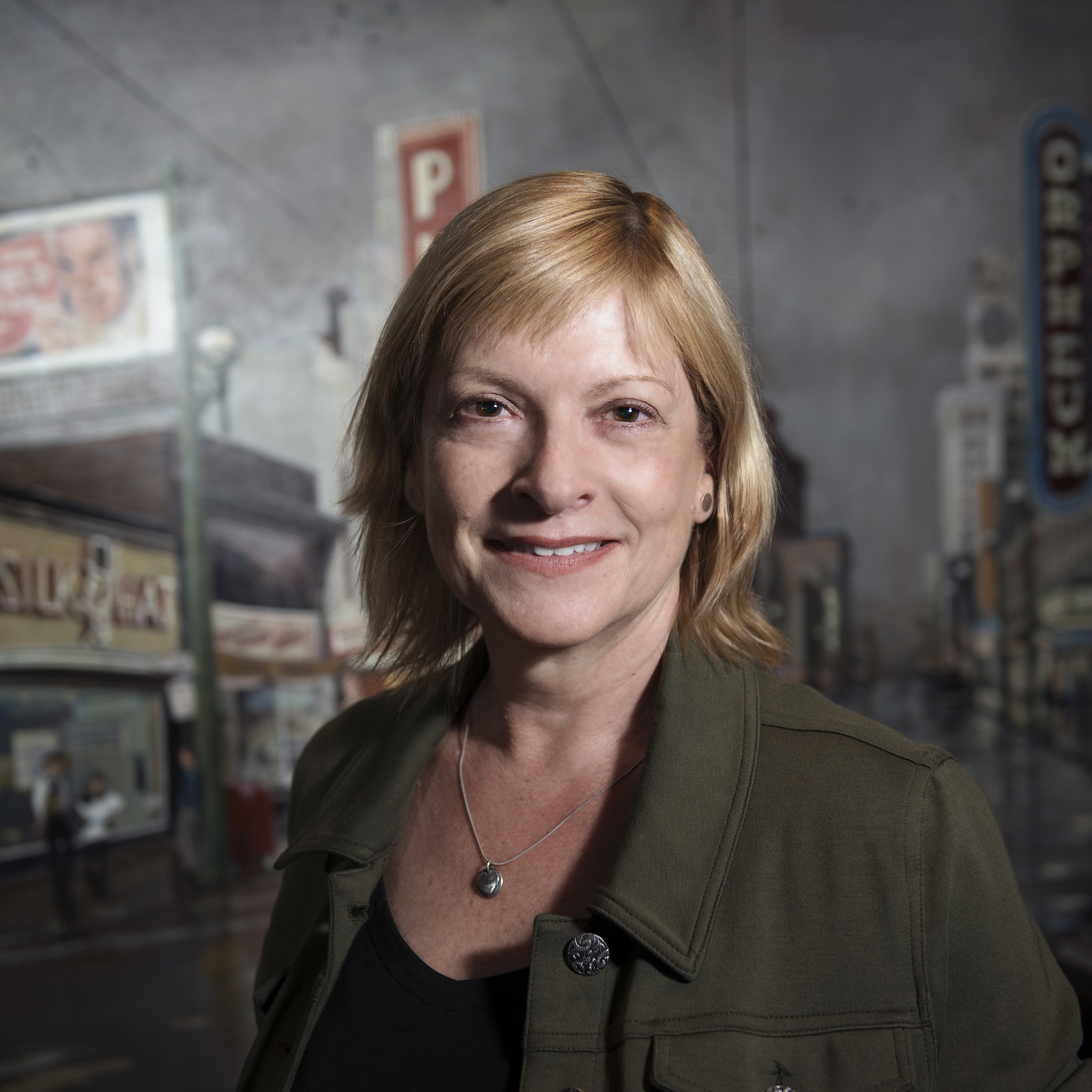 Eve Lazarus is a reporter, author and podcaster. Her passion for non-traditional history has led to nine books including the BC bestsellers Vancouver Exposed: Searching for the City's Hidden History; Murder by Milkshake; and Cold Case Vancouver. https://evelazarus.com/
If you are a Langara alumni author or know one, please contact alumni@langara.ca so we can add those books to our growing collection at the library.