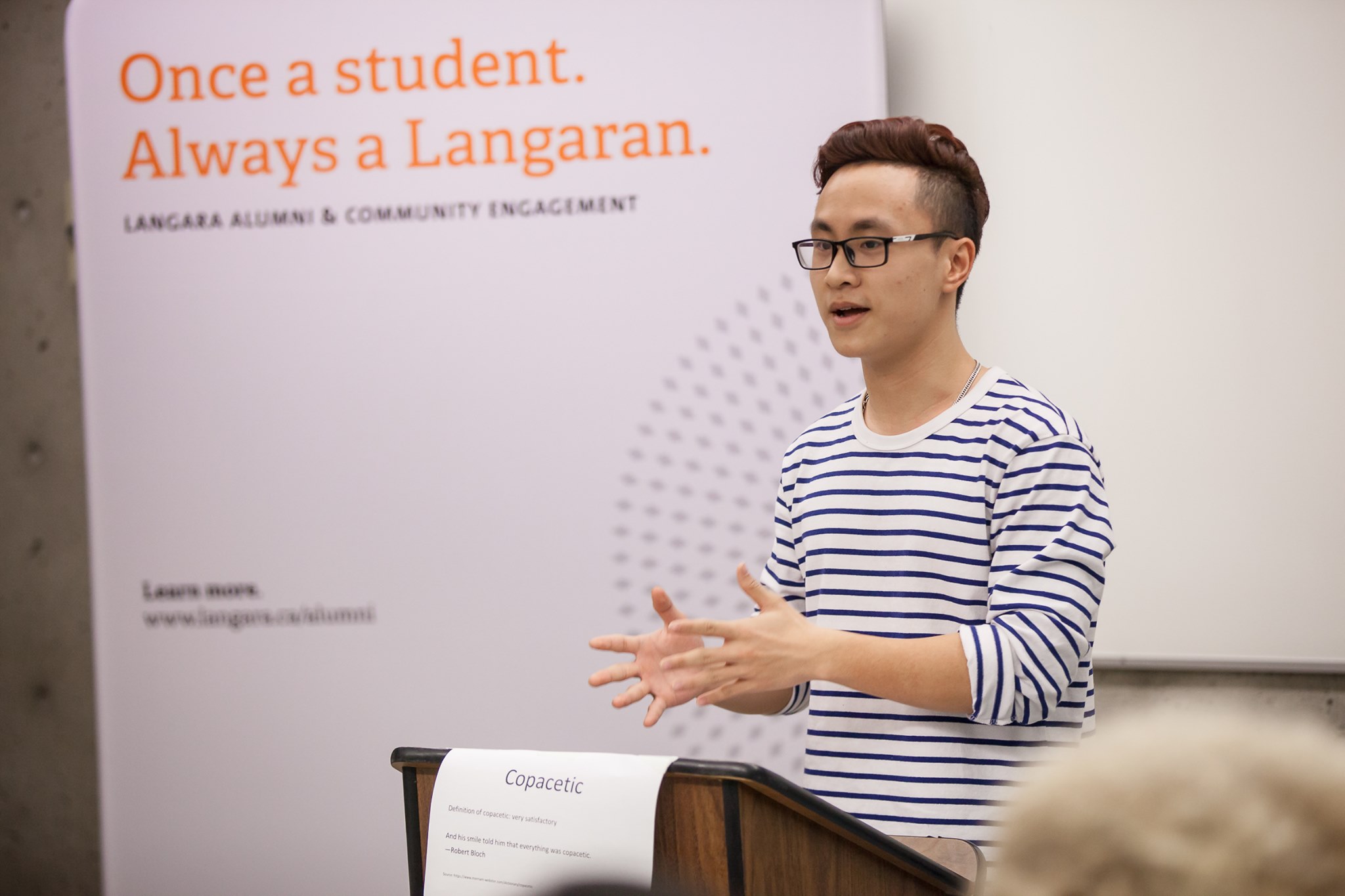 Join our Toastmasters group and improve your public speaking skills. 
 As a Langaran and past student of Langara College you are eligible to access the many benefits of our Alumni Program by showing your alumni card. As of 2021, alumni cards are distributed to all graduates with your credential. If you are a graduate from a previous year, please request your card by filling out the Stay Connected form. Questions? Contact us at alumni@langara.ca.
Partnerships and discounts
Langara College Bookstore: Enjoy 10% off on all purchases all year round.
Mobi: All Langara alumni are eligible for exclusive discounts off Mobi's Corporate Standard (Promo Code: langalums) and Corporate Plus (Promo Code: langalump) annual memberships. To redeem, click here for details.
Credential frames: Give your credential the distinction it deserves. Frame your academic achievement in a unique Langara College frame. Click here to place your order. PROMOTION Dec 15 - Jan 15 | Receive a FREE matching 5x7 portrait frame with the purchase of a diploma frame.  

Webnames.ca: Build your personal brand, showcase your small business or with your own one-page website. Alumni are being offered a Free LiteSite package for one year which includes a 1-page website, a .CA domain name, a custom email account, and HTTPS security. Click here to learn more.
Library Services: Did you know that Langara alumni (with more than 27 credits) are eligible for certain library privileges? Don't forget to get your Alumni card before you head to the library. Click to learn more. 
Programs