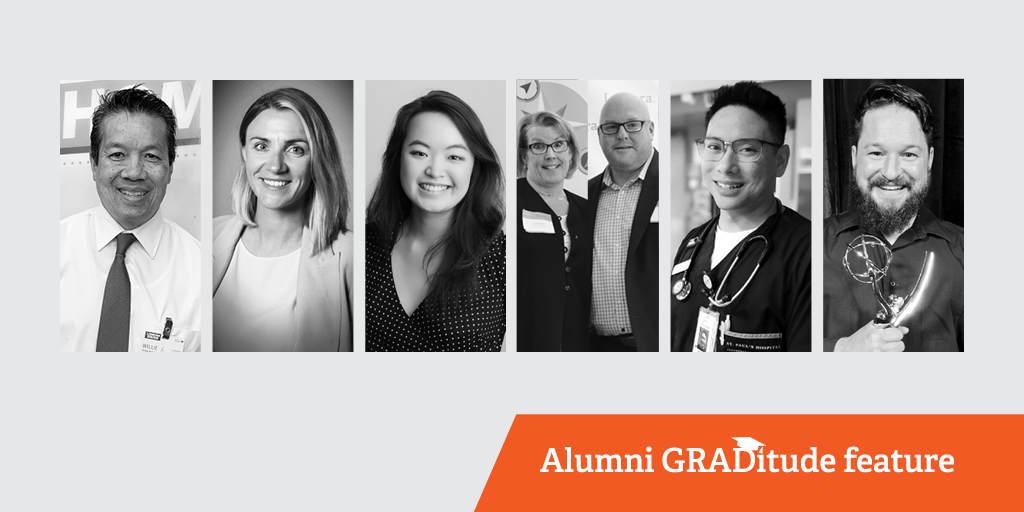 Featured Stories
Langarans, you are everywhere. You are stage managers and mentors at Studio 58 like Heather Barr, or guest speakers like Rachel Launcher and Tomas Gonzalez-Ortega. So, we want to say thanks. GRADitude recognizes all of the alumni who have helped and given back to the College in any way. From donors, guest speakers to mentors, you have and continue to make a difference in our students' lives. As part of GRADitude, we're highlighting 6 Langarans who have made a difference in the community in the last year. Thank you for being community members, donors, and so much more.
Read each of the six stories here. 
Words of Wisdom
As we welcome the newest members of our Langaran family, we asked our alumni from the GRADitude campaign for a piece of advice that helped them as they found their paths in life. Check out what they had to say. 
The Honour Roll
Throughout the year, Langarans have helped as guest speakers, volunteers, board members and more. Alumni, you have helped make a difference in our students' lives and we can't thank you enough. No small act goes unnoticed. 
View everyone who has given back to the community as guest speakers, leaders and more. Learn more.