Be a hero. Thank a hero. 
Golden Apple nominations for 2021 are now closed. Thank you to everyone who sent in a nomination!
As a longstanding tradition at Langara, the Golden Apples began in 2002, as a part of the College's Support our Students Month. The Golden Apple Awards provide all employees with an opportunity to recognize and thank their colleagues for their hard work, support, and friendship; while supporting the SOS campaign with a nominal fee for participating. A quote from a Voice article from 2003 said it best. "A $1 donation raises both funds and spirits." As part of the SOS campaign in March, all funds raised go to support the SOS emergency bursary fund for students. 
The Apples took a seven-year hiatus starting in 2010 until the program was brought back by the Langara College Foundation in 2017. Since then, the program has grown with over 900 employees being recognized and thanked by their peers, while continuing to honour its history of supporting the SOS campaign.
This year, we are adding another piece of Golden Apple history. Heather Paynter, a Fine Arts alum recently donated a large public piece to the College. It's a big Golden Apple that now sits in between the daycare and the library. Read more about her story and the apple here.
Celebrates the many unsung Langara heroes who make an important contribution to our workplace and community. Recognize and thank your colleagues for their hard work, support, and friendship. 
Each Golden Apple Award recipient will receive: 
A personalized certificate
'Golden Apple' lapel pin
A copy of messages from colleagues who nominated them for the award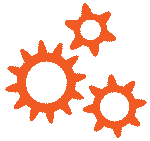 Loading...