Apr 19, 2021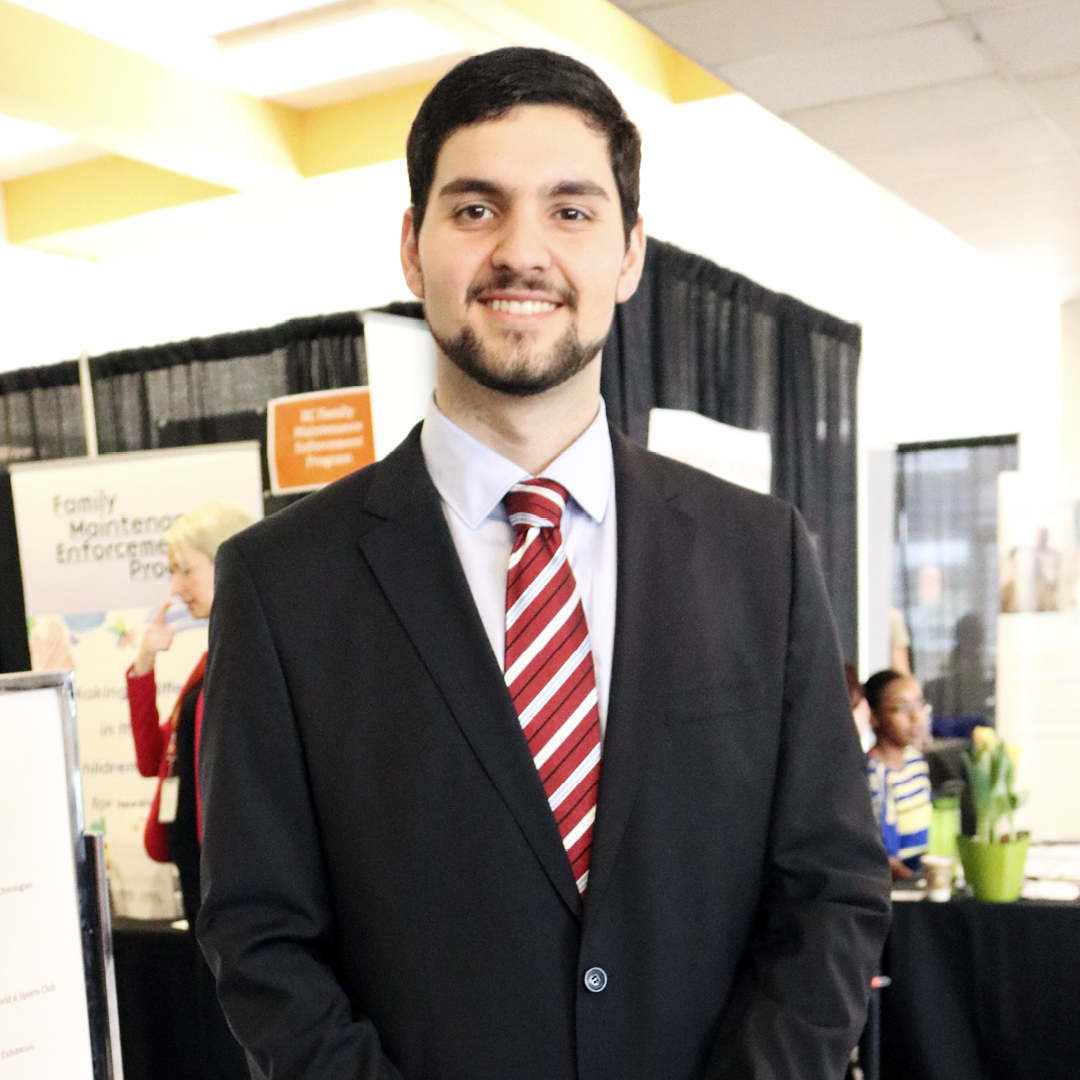 Our VOLT volunteers go above and beyond every day. As part of National Volunteer Week from April 18-24, we are sharing seven stories that highlight the accomplishments of our VOLT students and alumni. This year's theme is The Value of One, The Power of Many and we sat down with a few our of alumni who volunteered during their time at Langara to ask them what this year's theme means to them.
Meet Khalid Sukkarie. After moving from Kuwait eight years ago, Khalid graduated from Langara with a diploma in Business Commerce and is now working on completing a Bachelor's in Marketing. During his first year at Langara, he experienced culture shock and was struggling to connect with his peers. It wasn't until his second year that he found out about VOLT. He had been spending much of his time in the Office for Student Engagement (AKA The Hub) and that is where Maggie Stewart, VOLT Volunteer Program Coordinator, welcomed him and introduced him to the program.  
During his time as a VOLT volunteer, Khalid found his experience to be one of discovery and personal growth. The VOLT team helped him grow to become someone who is hardworking, independent, well-liked, and trustworthy. Khalid recalls that the leadership team was patient, understanding, welcoming, and supportive.  "Their sense of fostering a safe and positive community helped me form some lifelong friendships."  
To Khalid, VOLT is like a second family and explains, "you grow together, you learn from each other, your friendships change but you will always remember the times you had together and how far you've come compared to when you first started." He also felt that volunteering became an important part of who he is, as it continued to teach him the value of community, giving back, and being respectful.  
Khalid's advice to those thinking of volunteering, especially alumni, is to reach out to your network for opportunities, contact a local charity, create your own fundraising campaign, or join events. If you have a friend or two who are also wanting to volunteer, sign up together.  
This year's National Volunteer Week theme is the value of one, the power of many. We asked Khalid what it meant to him. He responded, "to me personally it means if you're able to grow yourself through your own individual efforts, think how much powerful you can be when you grow with your community through a collective effort. Sure, you can grow on your own, but growing together with your community makes you a stronger and more open-minded person. I hope my story encourages the next generation to pursue positive changes in their life and build a community of their own."