Apr 19, 2021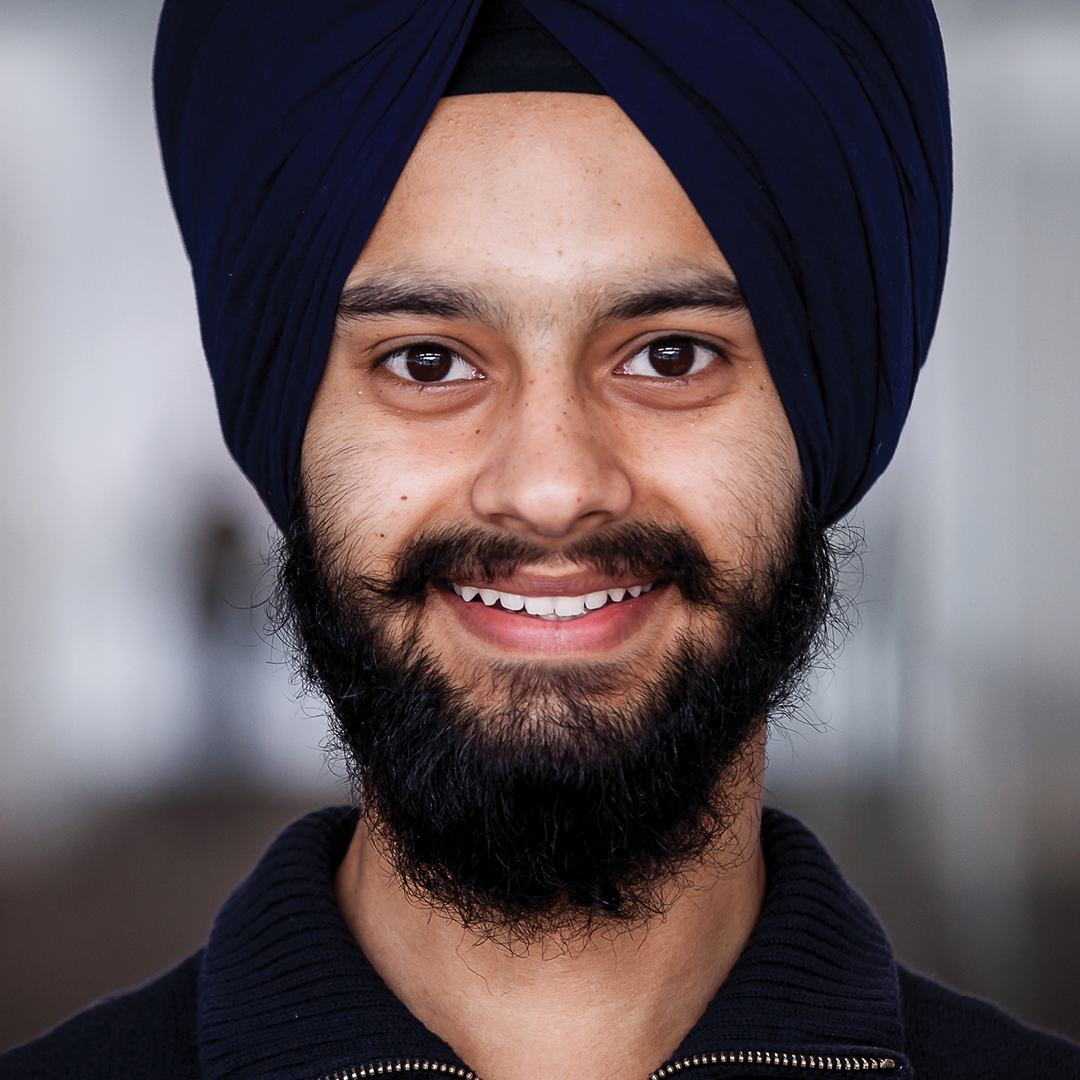 Our VOLT volunteers go above and beyond every day. As part of National Volunteer Week from April 18-24, we are sharing seven stories that highlight the accomplishments of our VOLT students and alumni. This year's theme is The Value of One, The Power of Many and we sat down with a few our of alumni who volunteered during their time at Langara to ask them what this year's theme means to them.
Meet Baljeet Singh. He graduated from Langara in 2018 with an Associate of Science Degree in Computer Science and is currently a Software Developer at Powerex.  
During his New Student Orientation, Baljeet recalls seeing people wearing orange t-shirts who were helping new students. Throughout the day, he had a chance to speak with them and he remembers learning some good tips and general information about campus.  
It was then that Baljeet made up his mind to get one of those orange t-shirts. He not only wanted his experience to be academically inspiring but he also wanted to grow with the community. He joined VOLT, Langara's volunteer program and found a lot of opportunities to adapt and learn about new people, culture, and community. 
"I also got chances to learn and use my leadership skills which I really enjoyed," says Baljeet. "I came for an orange t-shirt but got so much more out of VOLT!"  
His first volunteer experience was supporting the New Student Welcome Tent during the first week of classes in January, 2016.  "It felt good to be able to help new students because I was a new student the semester before and VOLT volunteers helped me as well," Baljeet recalls. For Baljeet, volunteering has been something inculcated in him since he was a very young age and is strongly motivated by the concept of ਸੇਵਾ (Sewa) - Selfless Service, in Sikh faith. He found VOLT to be a great avenue for him when he initially moved to Canada and at the beginning of his volunteering journey. After graduating, Baljeet has continued to volunteer. It has helped him improve his communication and interpersonal skills, andhis spoken English, which is his third language. His advice for alumni and anyone who wants to volunteer is to find a non-profit organization that aligns with your interests and skills. "They can always use an extra hand. And it's usually a very fun and rewarding experience because you get to meet like-minded individuals and also put your skills to work."   
This year's National Volunteer Week theme is the value of one, the power of many. We asked Baljeet what it meant to him. He responded, "it ties back to the meaning of VOLT - a unit of potential. Each volunteer is an individual person and is a unit of potential, but they can shine and contribute in multiple ways given the right environment."