Apr 28, 2020
Langara Nutrition and Food Services Management alumni Leanne Macphee has been doing yeoman's work on the front line of the COVID-19 pandemic. As the General Manager for Sodexo Food Service Management, she and her staff are responsible for all of the food at the Richmond Hospital. Leanne was kind enough to sit down with Langara Alumni & Community Engagement for a chat about her journey, her current role, and the impact of the pandemic.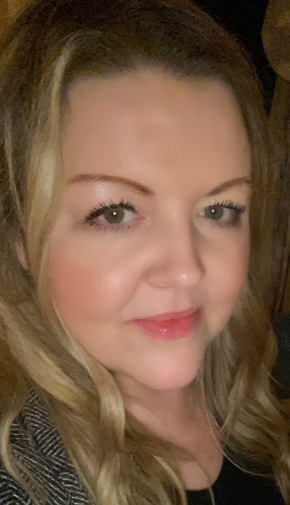 Thanks so much for sitting down with us, Leanne. How long have you worked at Richmond Hospital?
I have been there for over 10 years.
How long have you been in the industry?
I've been in the industry for over 20 years. I started as a diet clerk and food service worker while I was attending Langara College. After school, I moved up to being the supervisor and diet technician. After food services were privatized in 2004, I was promoted into management.
In your position, what/who are you responsible for?
I am responsible for the Patient and Retail Food Services. We have 50 employees. We provide approximately 600 patient meals a day, as well as nourishments, snacks, supplements, and tube feeds. We provide up to 300 retail meals a day, plus catering to meetings and events in the hospital. I also ensure all the food safety and physical safety policies are adhered to. I manage the financials, P/R, H/R, projects, and menu planning for retail. 
What do you like most about your job?
I like that I can be creative with the café and catering menus, as well as projects. There is no monotony in this job, there are always new challenges, so it is never boring.
What are you most proud of (could be work or personal)?
My first year at Richmond Hospital, I increased our retail sales by 10% and have continued to grow sales since. I love offering fresh food made on site. I am a bit of a foodie, so I like to try new things and put on globally inspired specials.
What would people find surprising about the industry you're part of?
That all our meals are made from scratch on site and that we have a lot of sustainable practices in place.
How has your work changed since COVID-19?
I am now part of a team of health care professionals across the province that are implementing changes to help keep patients, residents, and staff safe, as well as keeping staff at work.
We are implementing new processes every week, re-evaluating, improving them and re-educating our teams. Communication is the most important part of this, so I spend a lot of time communicating with other departments. I talk to my staff to hear their concerns and ensure that we respond to make them feel safe. The first 2-3 weeks were the busiest, but it is improving now that there are set processes in place.
How has it impacted your industry and/or you personally?
The speed that we were getting new information and were asked to do things, such as cohorting staff, changing procedures, and implementing new PPE, was unprecedented. I feel BC has had a strong focus on prevention instead of reaction, which is great. It has been a lot of work for our management teams, but it helps keep our staff and others safer.
Personally, I feel I have adjusted to the new normal. The hardest part has been not seeing family and friends. I am definitely glad to be working during this time. 
What has been the most challenging and/or most inspirational thing about it?
The challenges have mainly been battling COVID-19 rumours and fears. The most inspirational part is that it has brought our team closer together. I think we have all seen a different side of each other and have pulled together during this pandemic, which I am sure none of us expected to face in our lifetime. 
I am also inspired by the creativity of other companies and people during this time. From free services to donations, volunteering, virtual appointments, distillers making hand sanitizers, car companies supporting the building of PPE, and new apps, such as House Party to help keep people connected. There are a lot of people doing great things!
How can the general public support your work?
Continue to wash your hands frequently for at least 20-30 seconds, stay home as much as possible, and social distance if you have to go out. Make sure you are getting your COVID-19 information from reputable sources, such as http://www.vch.ca/covid-19 or http://www.bccdc.ca/health-info/diseases-conditions/covid-19. You can also follow Vancouver Coastal Health on Facebook and Instagram. They have a lot of great informative posts and de-bunk the rumours! Education, not fear, will get us through this.
Any additional thoughts you'd like to share? 
It will be interesting to see what happens when this is over or when there is a vaccine. What will go back to normal? What will change? I hope some positive things come from this. I would also like to thank everyone for doing their part and a special thanks to my staff and all the other health care workers out there.
Thanks to Leanne, her team, and all Langara alumni working on the frontline for their commitment and dedication. You truly are our heroes.