Jan 24, 2020
Langara Studio 58 alumna and Langara Outstanding Alumni recipient Carmen Aguirre is premiering her new play Anywhere But Here at the Vancouver Playhouse. The play is being produced by Vancouver's Electric Company Theatre (founded by Studio 58 alumni) in partnership with Playwright's Theatre Centre.
The premise is - in 1979, a family drives back towards Chile from Canada. With past, present, and future encircling their journey, this profoundly poetic story is about the universal quest for home – in whatever form that takes. A spellbinding blend of dark comedy and magical realism, Anywhere But Here is a vibrant celebration of Latinx theatre, with music and raps by Shad, that chronicles the many paths, real and imagined, we take to discover the truth - the truth about who we are, and where we may be headed.
For more information, visit the Anywhere But Here site.
DISCOUNT ALERT:
Electric Company Theatre is offering a 15% discount to all Langara alumni and employees. Just use the discount code LANGARA. Visit the Anywhere But Here website to purchase your ticket today!
CONTEST ALERT:
To celebrate, Langara Alumni & Community Engagement is giving away a package for two to the premier. The lucky winner will receive:
Two tickets to the world premier
Entry into the pre-show talk with playwright Carmen Aguirre and rapper Shad 
Invitation to the post-play reception
To enter the contest, fill in the form below.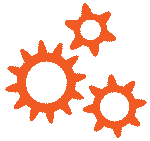 Loading...