Nov 28, 2018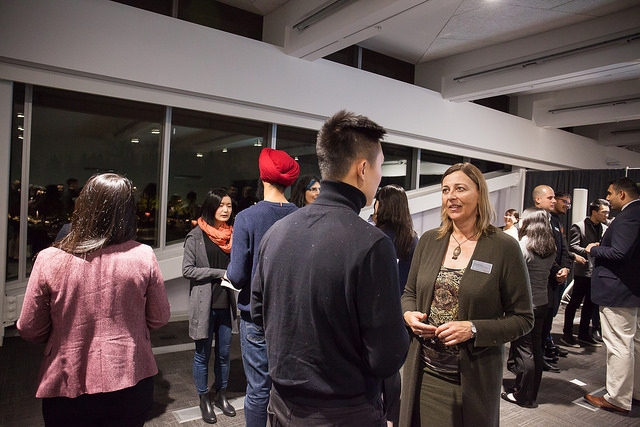 Vancouver, BC – Langara Alumni and Community Engagement, in partnership with Langara's Coop & Career Development Centre, International Education, Indigenous Student Services, and the Post-Degree Diploma programs, held their first ever on-campus Networking Essentials event on Wednesday, November 28th 2018. Over 50 students, faculty, staff and alumni attended. 
"It was wonderful to see students and alumni connecting," said Shelley-Anne Vidal, instructor, Coop & Career Development Centre. "As an instructor, it is challenging to find creative ways to engage students in the learning process. It makes me very happy and excited to make professional development workshops, like this, available for students to practice their networking skills and establish and expand their professional networks." 
"Networking is important no matter what career path you are on," said Maggie Stewart, VOLT program coordinator. "Many people find it daunting because, regardless of who you are, it is scary to start a conversation with a complete stranger. The goal of the Networking Essentials was to help students, with the support of alumni, gain confidence, practice skills, and up their networking game in a supportive environment. It was amazing to see the level engagement and participation around the room. I'm really proud of what we accomplished. Can't wait to do it again." 
Check out the event photos here.
Learn more. 
Yvonne Ohara
Manager, Alumni & Community Engagement
alumni@langara.ca