Oct 29, 2018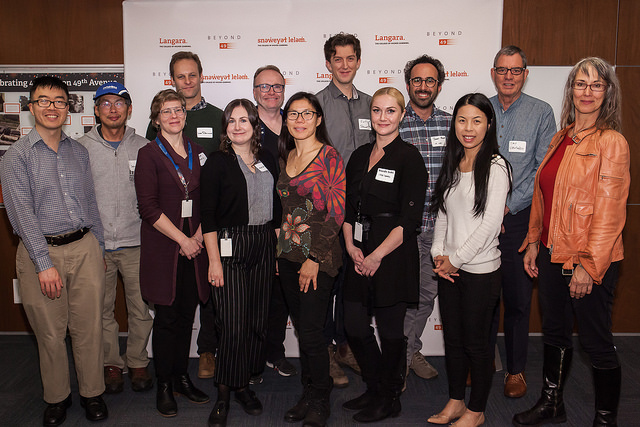 Vancouver, BC – Langara Alumni and Community Engagement hosted its first lunch meet-up at Vancouver City Hall on Monday, October 29, 2018. All City of Vancouver employees, who were former students or alumni of the College, were invited to attend. The event featured Langara Studio 58 alumni Camilo the Magician.
"The City of Vancouver is one of the major employers of Langara alumni," said Yvonne Ohara, Manager, Alumni and Community Engagement, Langara College. "And we wanted to celebrate this by creating an opportunity for all City of Vancouver Langarans to connect with each other and reconnect with the College. We had staff from a variety of City departments, like Urban Forestry, Communications, and Planning as well as the deputy major, the Honorable Tim Stevenson, who is one of Langara's first alumni and currently a religious studies instructor at the College, join us. It was a truly memorable event."
Check out the City of Vancouver Alumni Lunch Photo Gallery.
If you would like to explore the possibility of hosting a similar event at your place of work, please contact alumni@langara.ca
Learn more.
Yvonne Ohara
Manager, Alumni and Community Engagement
alumni@langara.ca