Sep 30, 2016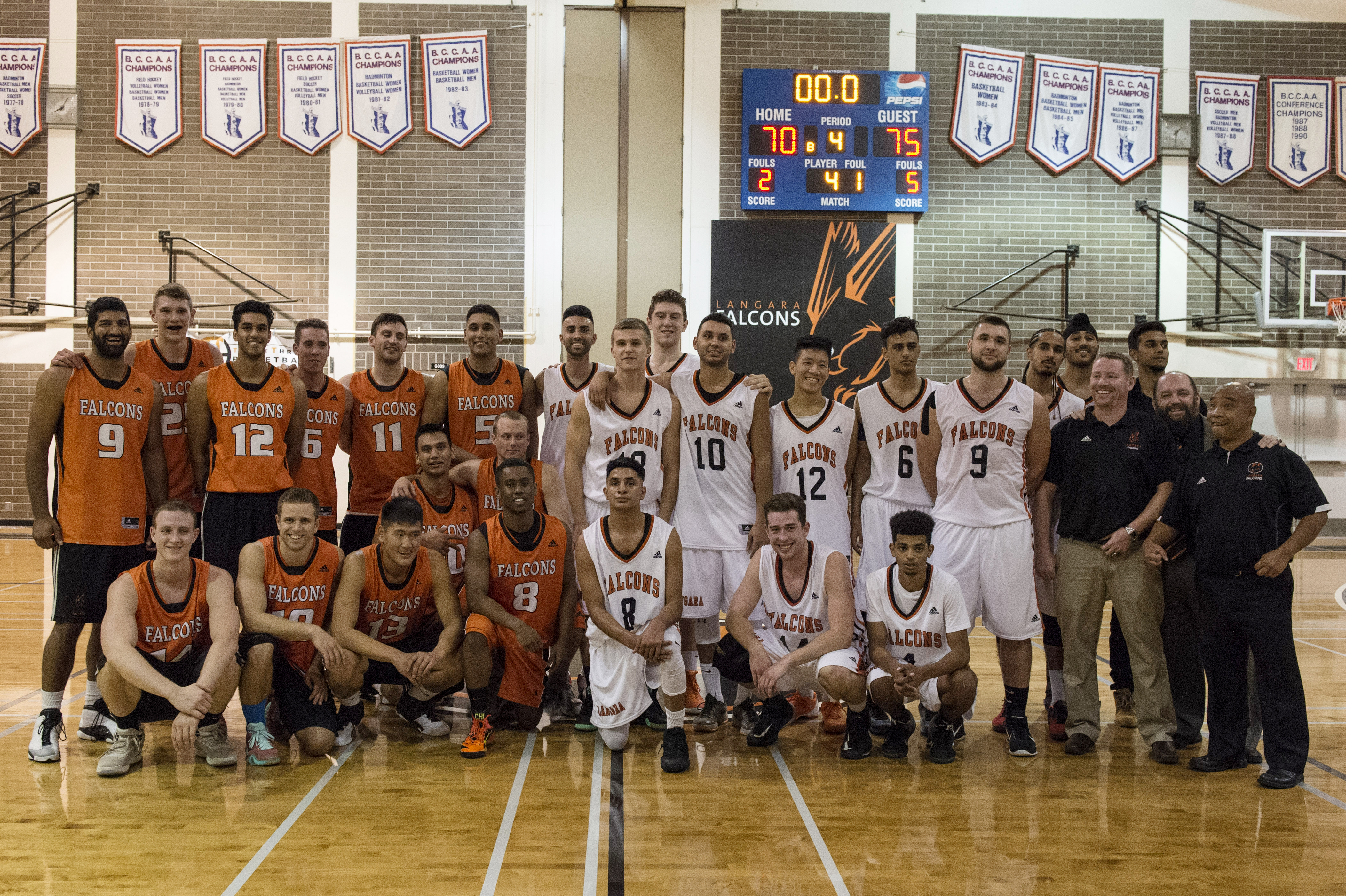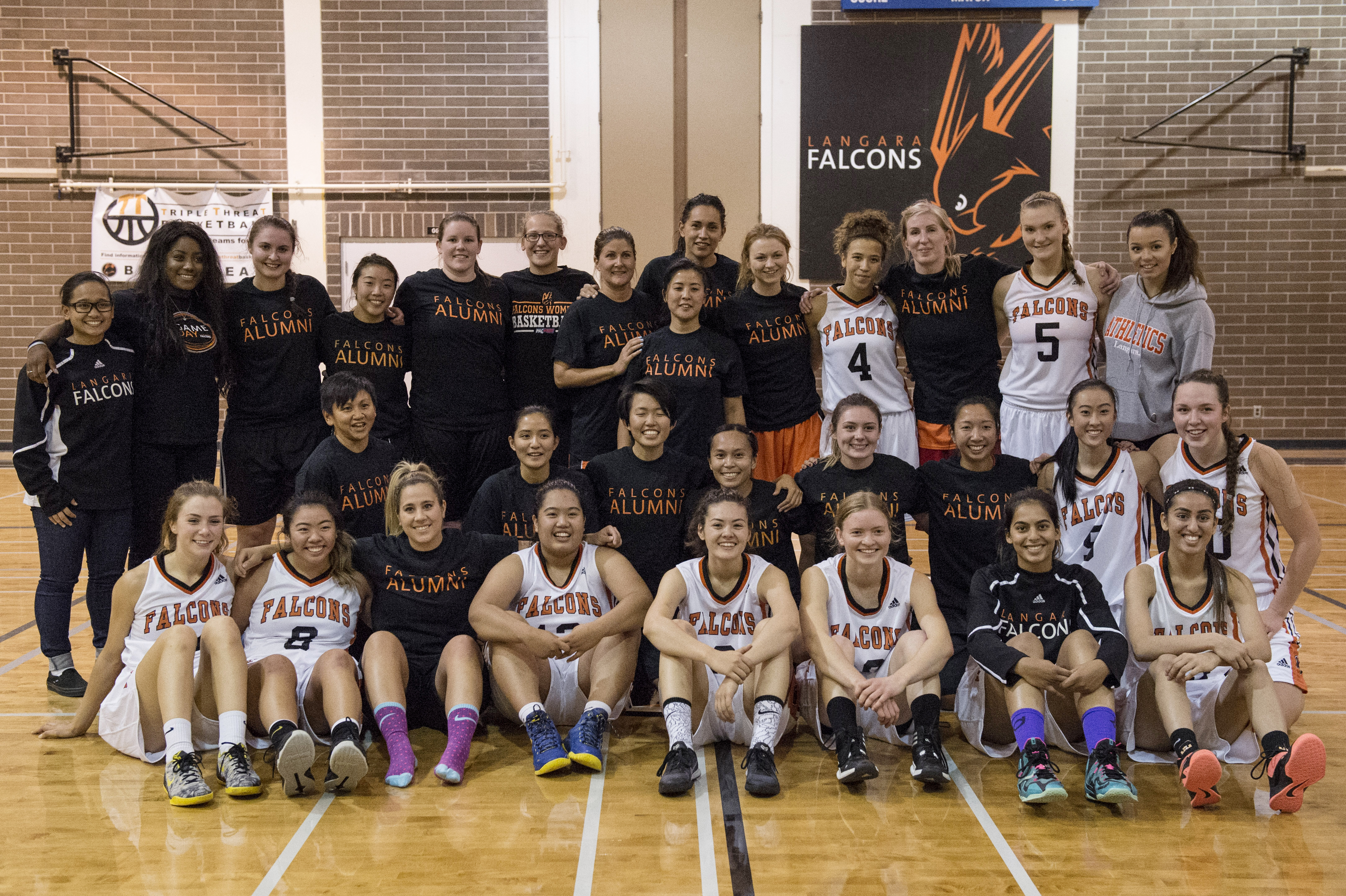 Vancouver, BC – Langara College Athletics and Intramurals hosted its annual Falcons' alumni basketball games on Friday, September 30. Over 30 players from a variety of years attended the game and even more came out to the after game social at the Dublin Crossing Pub.
"We were really happy with the turnout," said Jake McCallum, Langara College's Director of Athletics and Intramurals. "Everyone seemed to enjoy themselves and there was a real energy in the gym. It was a great mix of men's and women's players; parents; and even a couple of former athletic directors. We had team members attend from as far back as 1987.
The athletics program has such a rich history and tradition at Langara. It was really wonderful to see so many familiar faces and have the opportunity to catch up. We hope to connect with more Falcons' alumni as we get ready to celebrate some milestone anniversaries."
About the Langara Falcons
The Falcons are Langara's team. For 40 years, they have represented Langara College in the PACWEST, formerly the BCCAA and Totem Conference. They value sportsmanship, teamwork, and the spirit of competition. Currently, the Falcons' participate in men's and women's basketball, men's and women's soccer, and golf.
About Langara College
Located in beautiful Vancouver, B.C., Canada, Langara College provides University, Career, and Continuing Studies education to more than 21,000 students annually. With more than 1,700 courses and 130 programs, Langara's expansive academic breadth and depth allows students of all ages, backgrounds, and life stages to choose their own educational path. Langara is also known as house of teachings, a name given to it by the Musqueam people on whose unceded traditional territory the College is located.
Learn more.
Yvonne Ohara
Manager, Marketing & Communications
Langara College Foundation
604.323.5674
alumni@langara.ca