Our Langarans are amazing. They support our students and community every day. They volunteer as guest speakers, advisory committee members, employers, donors, and mentors. We want to recognize their contributions and celebrate their impact at Langara. We want to hear from our alumni and let them share their experience, career, and life advice with our graduates.
If you know alumni who have recently supported the Langara community, please share it with us by using the form below. If you would like to nominate several alumni, please submit the spreadsheet available here and email alumni@langara.ca.
Alumni will be featured during Convocation season in the 2022 GRADitude.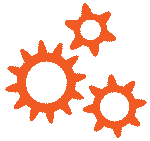 Loading...