| | |
| --- | --- |
| Date: | May 29, 2020 |
| Time: | 03:00 PM - 12:00 AM |
The COVID-19 pandemic has had a profound impact on all sectors of journalism. Journalists have been hit with layoffs and closures, while those still working are being asked to roll back their salaries and work even longer hours by filing on multiple platforms. To help you thrive in these challenging times, Langara Journalism is holding a one-hour professional development webinar to help you brush up your freelancing skills.
Join Langara Journalism instructor Peg Fong for an interactive webinar on:
Langara Journalism Alumni: Brush Up Your Freelancing Skills Webinar
Friday, May 29
3:00 - 4:00 pm
Instructor: Peg Fong
All Langara Journalism alumni welcome. 
Please RSVP to receive your zoom webinar information using the form below.
For more info, contact alumni@langara.ca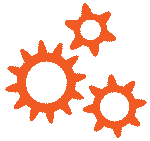 Loading...