| | |
| --- | --- |
| Date: | Mar 3, 2020 |
| Time: | 10:00 AM |
The Langara Retirees' group is excited to present two Seniors' Health & Wellness Institute workshops. To RSVP to the event, please use the form below.
Memory & Aging 

- Tuesday, March 3, 10:00 am - 12:00 pm, Room T228


It's normal to experience some decline in learning and memory as we get older. But, what is normal and when should you be concerned? This workshop explores how aging can affect memory, how to identify memory problems and some things you can do to keep your memory sharp. RSVP below.
Deprescribing - Tuesday, March 10, 10:00 am - 12:00 pm, Room T226
If you're over 65 and regularly taking multiple prescription medications, you're not alone. 66% of Canadians over 65 are regularly taking 5 or more prescription medications. How does this happen? Why is it a problem, particularly as we get older? This workshop looks at deprescribing as a supervised process of reducing the dosage or stopping medication that might be causing harm or is no longer of benefit. RSVP below.
Seniors Health & Wellness Institute Workshops RSVP Form

All workshops take place between 10 am - 12 pm at Langara College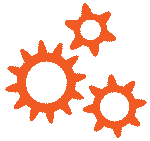 Loading...